Clearing a home is a daunting task. With all the sorting, cleaning and heavy lifting involved you need preparation before embarking on this task. Some times if the work is too much, it's only reasonable to hire a professional to help you. But what happens when you are clearing your loft for the simple purpose of decluttering?
Homeowners often turn their lofts into the dumping site of the house. Whether it's old records, collectibles, old clothes, or any other item that's no longer in use. According to Clearance Solutions, house clearance involves clearing out any unwanted items from either the entire house or part of it.
You might be planning a loft clearance for the purposes of a move or a conversion. Whatever the case, the process is always quite exhausting. In cases where you are doing it for the mere purpose of decluttering, then getting extra help won't be necessary unless there's some heavy lifting here and there.
Easy Ways to Declutter & Clear Your Loft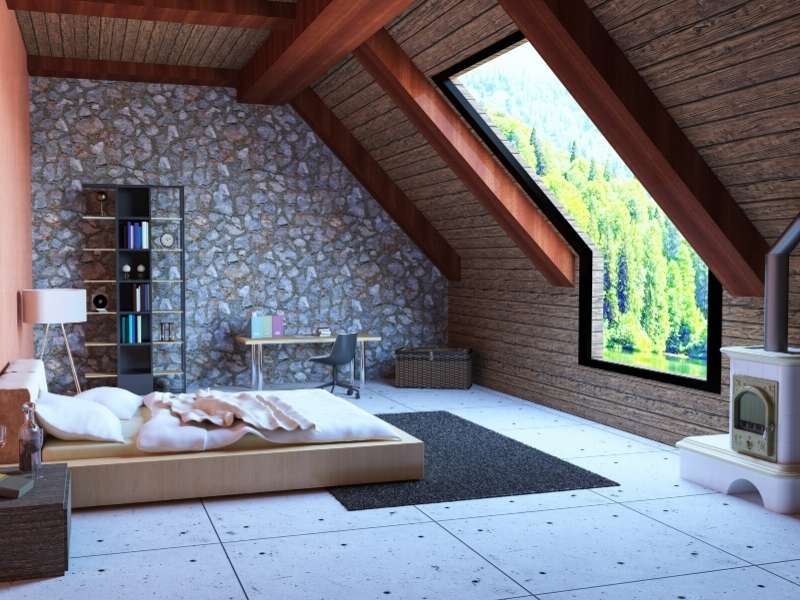 Your Decluttering Task List
First, let's look at some of the things that are sure to make your loft clearing exercise easier for you.
Set the right timeline. Before embarking on any clearance, you must set aside enough time. Have a plan of what you need to do, when to start and how to do it. If you have work or a busy schedule, you can do the clearing on one of your days off or over the weekend.
Get the right equipment for the task. From dust masks, detergents, gloves, boxes, or crates. Also, include any other thing that might come in handy.
Proper planning. With the boxes or crates that you use, be sure to label them accordingly. This comes in handy for sorting.
Be ruthless when sorting things. Yes, be ruthless! Make sure you get rid of the 'maybe keep' category or, you might end up keeping everything. If it falls in the junk or donations category, let it go. Keep only those things that you need.
Prepare for the worst. In fact, prepare for the wasps, bees, dead rats, insects, cobwebs, and dusty surfaces. Plus, a whole lot of scrubbing!
Re-organize everything. To avoid future clutter, after clearing everything and sorting the junk and donations, neatly store the remaining items. Whether its shelves or cupboards, ensure that you have a organizational space to make it easier the next time you're decluttering.
Converting a Loft after Clearance
Clearing the loft is usually the first step before deciding to opt for a loft conversion. This way, you'll be able to convert your loft to whatever you want it to be. ELoft conversion specialists suggest several types of loft conversion designs. Some of their offerings include but are not limited to the following:
Mansard
Hip to gable
Dormer
Velux
The type of loft conversion depends on several factors. Some of those are the type of house, type of roofing, increasing space, and your budget. For you to settle on the most suitable design, it's always good to consult with your contractor so that you get professional guidance.
However, don't forget to consult with the local authorities so that you can know whether you need any planning permission. If not, then, inquire if your property falls under permitted development rights.
With a loft conversion on your property, you are able to convert your underused roof-space into functional space. Whether it's a home office, an extra bedroom, or even a library, your needs and preferences dictate the type of conversion you want.
Not to mention the fact that getting a loft conversion on your home increases the value of your property. Meaning that if you sell your property, you get the best value for your property.
It is our wish that these tips on how to make your loft clearance easy and a thing or two about loft conversion help you with your own home. Then, the next time you decide to tidy up, it will be an easier task. You also get an idea of some of the conversion designs to help keep your loft clear.
We hope these tips give you what you need to clear your loft and organize it for using the space to your family's advantage. If you have any other tips you want to add, please do so in the comments below. You will also find other great tips below for all things design.
Images Courtesy of Canva.
How to Protect Your Home From a Bed Bud Infestation
7 Common Air Conditioner Problems Homeowners Face
The First Sign of Bed Bugs: Early Warnings to Look Out For
The Child-Proof Kitchen – 5 Kitchen Upgrades All New Parents Should Consider
Share This Story, Choose Your Platform!