Searching for an appliance repair service is never fun when it's usually because something is going wrong. Appliances are one of the direct investments to keep a Burbank home running smoothly. Still, these are subject to defects or malfunctions at the worst times, creating challenges for the family's day-to-day household activities.
At that point, it is necessary to find a trusted, reliable repair service in California, https://www.switchappliance.com/, with whom you'll find expertise and adequate skills to get your family back up and running. But how do you know you have correctly chosen when you do so in a hurry? Let us find out how to find the best options with just a few simple questions.
Hiring Your Next Appliance Repair Service • What to Ask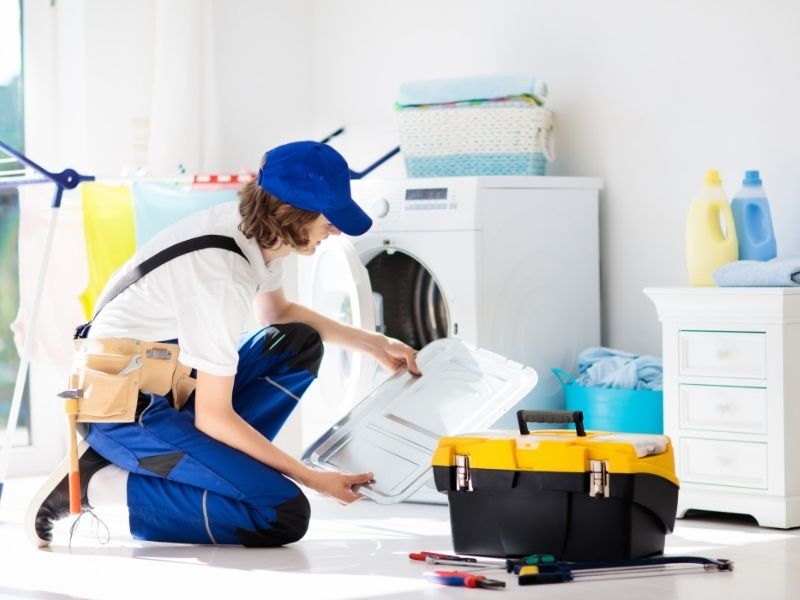 Maintaining a household so that everything operates smoothly is not easy. Systems go haywire at the worst possible time, especially major appliances. Of course, it always upsets your family routines and schedules. So, when it happens, we are always in a hurry to get it taken care of as quickly as possible. 
However, we do not always think about the quality of the services we are inquiring about. Our only goal is to get it done. But, it is possible to ask the right questions to get the ideal appliance repair services in a timely fashion. 
Learn what to consider when hiring a professional repair service and let's look at some of the questions you should ask upfront. Doing so will enable you to know that it's the right person for the job without wasting any time.
• Brand Of appliance.
Most importantly, you must find out if the technician has experience working on your brand of appliance. If not, then simply move on to the next service provider. For the most part, however, you will find that most licensed techs will work on any brand. 
The providers will provide you with their years of experience and expertise, including the brands with which they specialize. The appliances currently on the market are particular to the brand, requiring an exceptional level of training. Therefore, it is advisable to search for a tech with a specific skill set for a particular brand.
• Licensing is a requirement.
Any service provider who comes into a home must also have a license for the job they perform. That not only speaks for their qualifications but also will fill you in on the level of experience for that technician.
Hiring someone without a license can be less expensive, but the quality of work you receive will reflect that fact. It could mean more problems and expenses for you with your appliances down the road.
• Insurance is a requirement.
Repair services must be fully insured. That protects you and them from any type of injury or mishap while the job is taking place. If something were to happen while performing the repair, you do not want to be responsible for the error. Make sure the provider you choose has proof of insurance.
Accidents are genuinely unlikely, but they do occasionally happen. If that is the case in your home, you could be held liable for the medical bills if a technician becomes hurt while on the job.   
In conclusion.
While you may be in a hurry, it is essential to take the time to make sure you look for someone qualified, licensed, and fully insured. Developing a relationship with the right service provider will give you someone to contact when you have an emergent situation where an appliance suddenly breaks down, putting a crimp in your household activities.
When you have a regular repair technician, they understand your appliances, know your brand, how they work, and are familiar with you, allowing the best in expertise, quality, and reliability. Everyone believes when they buy a major appliance, it will last a lifetime, but everyday abuses take their toll. Minor defects turn into significant problems, and service providers are a major necessity at a moment's notice. Go here for guidance on repair or replacement, questions to ask.
If you have any questions or suggestions, we always love to hear from you in the comments below. Also below are links that will take you to more fantastic articles about ALL things DESIGN for your home or business.
Images Courtesy of Canva.
Other Posts You Might Enjoy:
Water Descaling Systems and Their Benefits
Kitchen Trends! What's Popping Up Now?
2 Reasons to Insist on Professional Kitchen Equipment for Your Remodel
Share This Story, Choose Your Platform!