Last week Patricia Davis Brown made it to The Kitchen and Bath Show and in it she covered the events and found many different pieces of design interest and Eco-friendly interior designers and design pieces. Toto was also at The Kitchen and Bath Show expo as we've already covered some of their incredible products we're going to mention a few more including their mission statement.
TOTO is a designer that creates absolutely stunning sinks, faucets, showers and even toilets. Their products have a high-end look and are engineered to be Eco-friendly right from the start. and they are responsible for this imaginative and exciting self cleaning Eco-friendly toilet.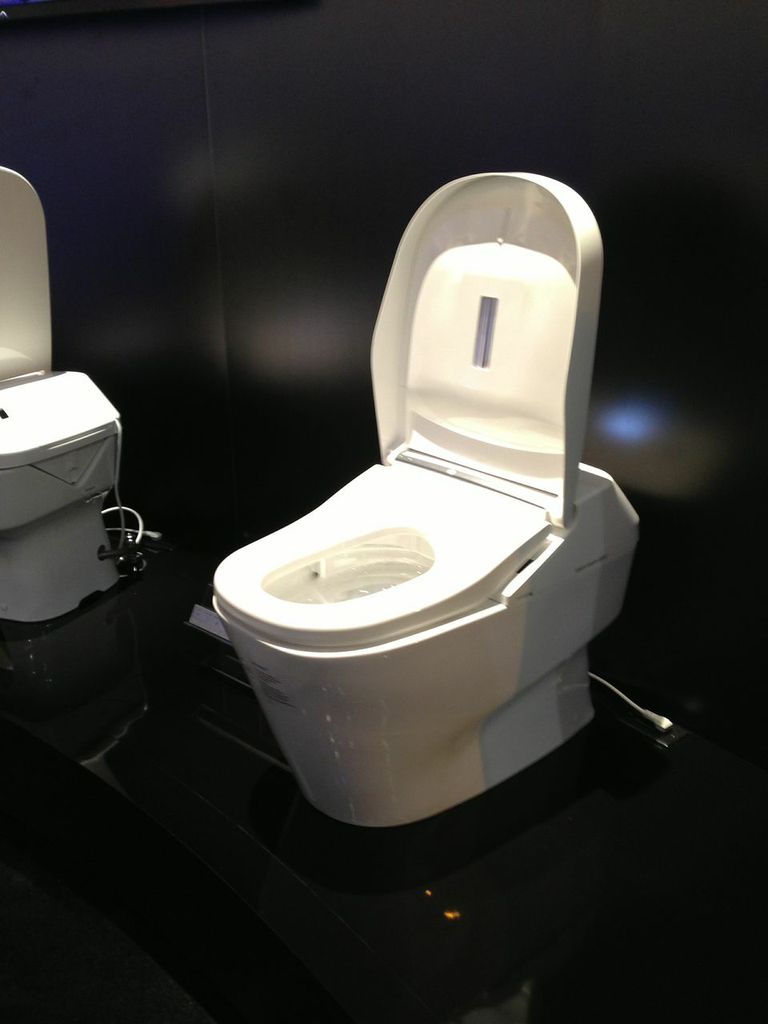 While some of the products at the show were all luxurious or driven upon the idea of aestheticism, but many items at the show were fully focused on being Eco-friendly, and Toto wasn't the only business that made that their focus.
This Kalamazoo Gourmet Outdoor Pizza Oven was one of Patricia's favorite Items at the show. Old-world style pizza oven updated in stainless steel with individually-controlled deck and ceiling burners. Professional composite cooking deck and ceiling liner for enhanced heat dynamics. Designed for open door cooking with a view of the pizza and the flame.
Kalamazoo Outdoor Gourmet brings old-world pizza oven cooking to the modern outdoor kitchen with our stainless steel gas-fired pizza oven. The countertop design requires no installation, and cooking temperatures are reached in as little as 20 minutes for the ultimate convenience. After just a 45-minute pre-heat, the powerful Artisan Fire Pizza Oven can bake a Neapolitan-style pizza in less than 3 minutes.
Photography by Patricia Davis Brown Designs, LLC.
Share This Story, Choose Your Platform!