Looking for affordable kitchen renovations? When it comes to home renovations, the kitchen is typically the most expensive. But whether you're renovating to repair obvious signs of wear and tear or just to improve its aesthetics, the budget is always a major factor to consider. 
Tips For Affordable Kitchen Renovations Perth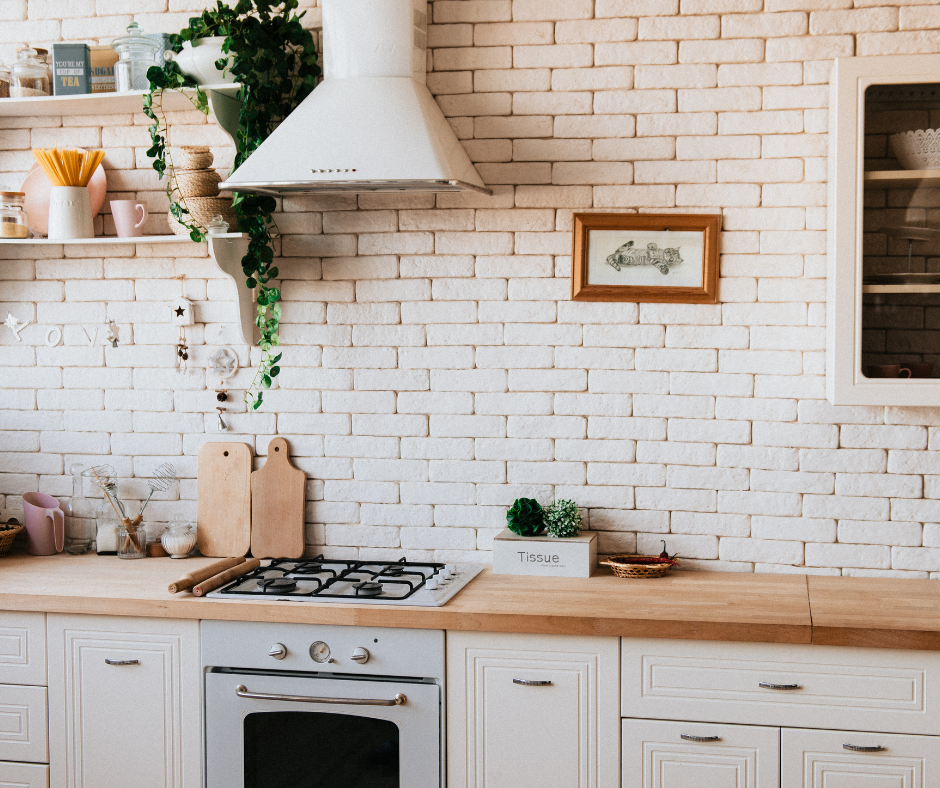 In Perth, although the cost of living is 23% cheaper than that of Sydney's, kitchen renovations in this laid-back Australian city can easily cost you an arm and a leg if you're not careful enough. If you need to fix shabby cabinets, broken water pipes, and dingy flooring, you can anticipate bigger costs and a longer completion time. 
On the other hand, if your kitchen is still functional but looks dull, you can still consider renovating it to achieve that Pinterest-worthy kitchen of your dreams. But regardless of what you have in mind for your kitchen renovations Perth area, there are professional services that can help you bring your ideas to reality.
Now if you're worrying that it may cost you a fortune, here's the good news: kitchen renovations don't have to be expensive. You can still renovate or remodel your kitchen to a cozier and more aesthetically-pleasing space while staying within your budget. 
Here are some tips for affordable kitchen renovations:
Change the Colors 
If there are no major repairs needed for your affordable kitchen, simple changes such as a new paint color for the walls, floor, furniture, or cabinets are enough to make a big difference. But when choosing a new color, think of the overall ambiance you want to create for your kitchen.
You can consider painting your wall white as it can help to make your space look bigger and brighter. After all, white will never go out of style, as it is classic, fresh, and is a versatile color that can go with any other color. If you need some inspiration on how you can transform your kitchen into a bright and airy space, look for ideas on the best white kitchens that will inspire your next renovation project. (1)
There are many ways to save money when buying paints. Plan your purchase and project and test samples first before deciding on a color. It would also help to get a proper estimate to avoid buying too much paint. If you still have time, wait for stores to hold big sales. But if you have particular brands in mind, follow them on social media to get updates. You may just need to wait a few weeks, but it can help you save a lot on your paint purchases.

Use Refurbished Appliances
When renovating kitchens and you need to replace your appliances, you can save by using refurbished or second-hand units instead of buying new ones. Look for shops that sell refurbished appliances with warranties. If possible, look for a "like new" grade. 
Another option is to have your own units refurbished, which will save you money. This will also reduce the amount of waste you need to handle after the project. On that note, environmental concerns are another good reason to consider repairs and refurbishments. You don't only get to save money but also help in reducing carbon footprint. (2)
Keep the Layout
When it comes to renovations, the bigger the overhaul, the more expensive it gets. So, if at all possible, do not change the utility layout of your affordable kitchen. This pertains to the areas of the kitchen with major functions like the sink,  stove, fridge, and dishwasher are. Moving them will also require changes in the piping system, which can cost thousands of dollars. 
You can still do a head-turning makeover while keeping your kitchen's main layout, simply change the elements: add or change colors, create an accent, and install more lighting fixtures.
Make it a goal to maximize the space you have by making the most of the current layout.
DIY the Small Stuff
After creating a plan for the segments of your affordable kitchen you've chosen to renovate, it's now time to turn your ideas into reality. If you're having a hard time deciding whether you should hire a contractor or just do it yourself, here's an idea: work on the minor tasks yourself. Remember that changes in structure, especially the plumbing and electrical systems are best left to the professionals for safety reasons. The same goes for installing cabinets and countertops.
Going back to DIY-ing, it's only feasible if you have the luxury of time. You don't necessarily have to be an expert to be able to do it. You just need to learn home improvement skills like flooring installation, tiling, painting, and changing outlets and lights. Online video tutorials are easy to find these days, you just need to choose the most reliable ones to learn from. With a DIY, you can save on labor costs as you'll only need to pay for the materials. (3)(4)
Wrapping It Up
With all the work that goes in kitchens—particularly food handling—keeping it functional and organized no matter what kind of renovation you do should always be a priority. But although the process is often expensive and daunting, there are many ways to do it without breaking the bank. With proper research and planning, you can make affordable kitchen renovations a reality. Most importantly, remember not to sacrifice your safety and the integrity of your kitchen's function and structure. 
References:
Other Post You Might Enjoy:
How To Decorate Your Home For Each Season
House and Land Packages Near Perth
Share This Story, Choose Your Platform!