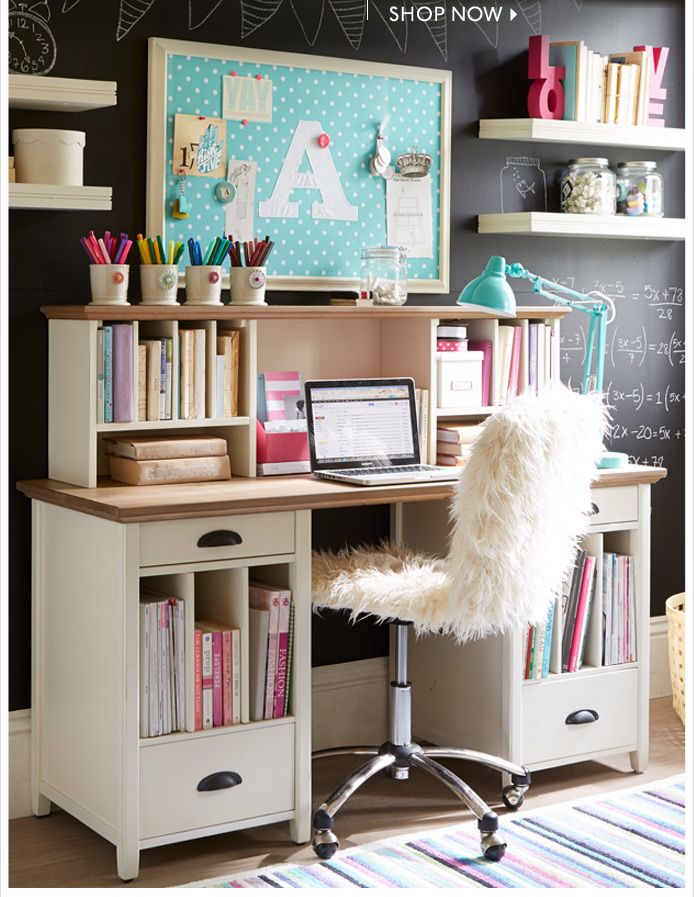 Back to school, back to school!  And where will your son or daughter spend his time studying and doing homework?  It's important to have a spot with positive energy, and a design decor that can be both functional and pleasing to the eye.
Teen girls may desire a more feminine look, boys something more masculine and defined, or perhaps something more neutral so that the whole family can share.
Girls Desk
Teen girls are very enamored with self identity and expressing themselves and so having a workspace to do their schoolwork might make it a happier environment to study.
This desk has shelves to store books and other items, an open desk space, but also feminine colors and modern styled chair.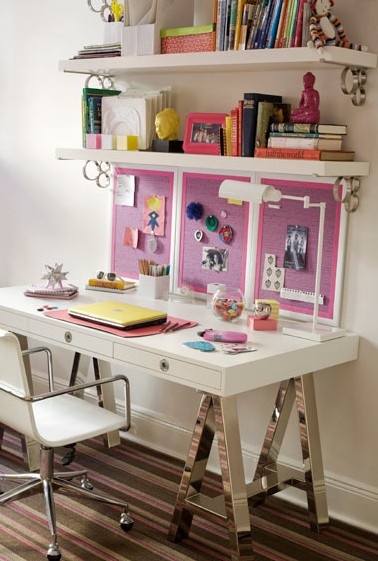 (Dig This Design On Pinterest)
This is a wonderfully designed desk area, featuring shelves, cupboards, drawers, an expansive amount of storage, but also a little whimsy and fun with a chalkboard wall, a bulletin board and bright feminine colors.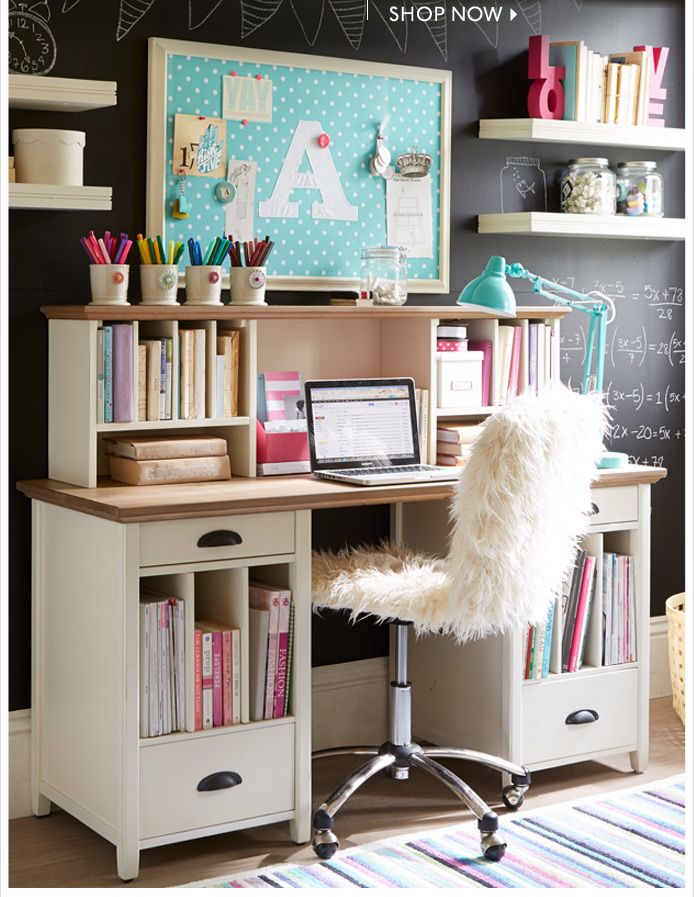 (Dig This Design On Pinterest)
Neutral Territory
Your teen may not have the space in their own room for their own desk, or maybe they have a sibling to share their school work area with, and therefore requires or more neutral appearance and workspace?
This long desk is a great example of a duel working desk for two teen siblings, with tons of storage, extra seating space and two opposite ends of the desk so both might work together!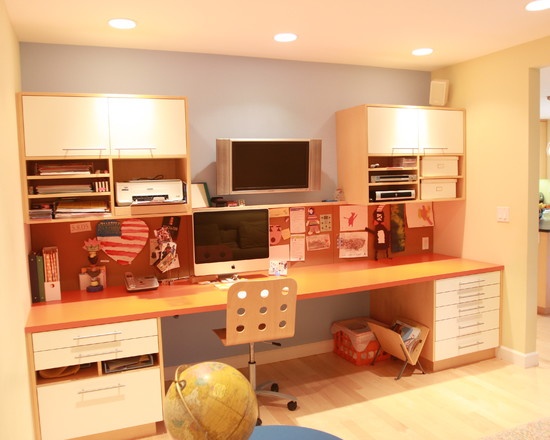 (Dig This Design On Pinterest)
This neutral designed desk is a brilliant space saver.  The desk closes up when you're done working and can be featured in a bedroom, living room, kitchen, or anywhere in the house where your teen can close up the reminders of a days study.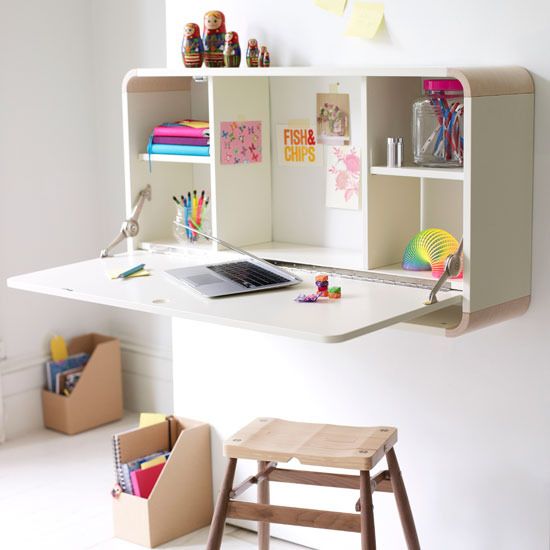 (Dig This Design On Pinterest)
This classically designed desk is big enough to store books, supplies, and work, but it's neutral colors make it applicable for a teen boy, girl, or even to be shared with the parents!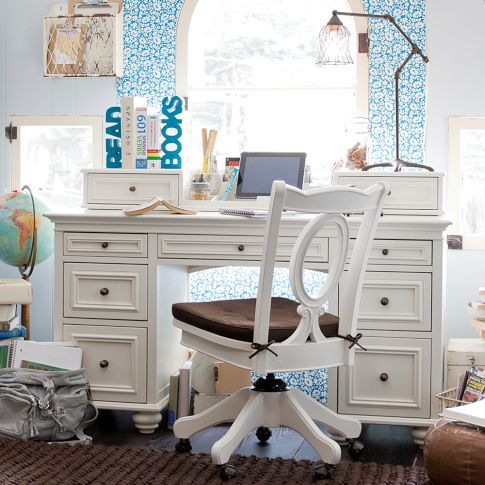 (Dig This Design On Pinterest)
Design Your Desk For Your Teen Boy
Boys may not be as obsessed with fashion or design as girls, but they still enjoy their own sense of identity, so inspiring a decor for a boys desk may not be the most easy task, but who doesn't enjoy a challenge?
This masculine designed desk resembles a tool box, with shelving and storage that makes this desk seem like it would fit nicely in a garage or shop.