Winter is nearing and this is the time of year to consider winter white as an interior design and decorating option. You may think that whites indicate coldness. However, winter whites are a bright, cozy, and inviting option for many homes to enjoy in their decor.
Who said winter white is boring? The truth is, it's a positive color that leaves impressions of purity, innocence, goodness, and truth. Today, for your enjoyment and inspiration, we're bringing you two striking examples of the use of white from the designs of Patricia Davis Brown.
Inspiration For Winter White Interiors For Any Time Of Year
White and Light
First, is an amazing bathroom design that is flooded with natural light. With glass shower doors to the right and the large mirror over the sink to the left, the light literally dances around this room giving you a feel of fresh air and serenity! We love the added delicate textures from the lightly colored marble of the shower and floors to the stabilizing geometric wallpaper to the fluffy white bath rug.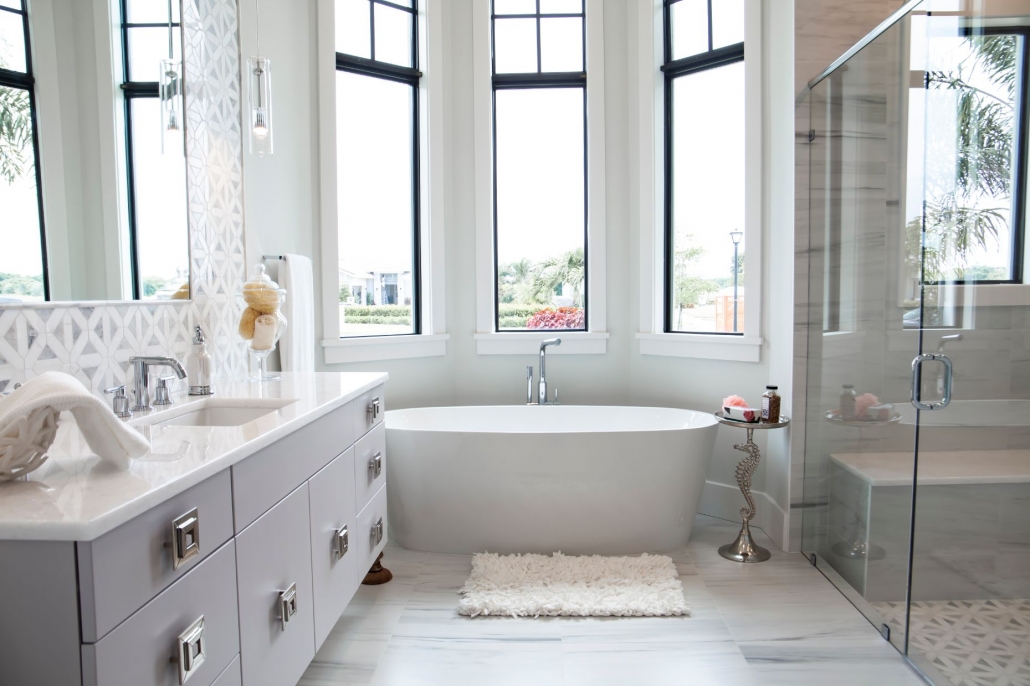 White and Blue
The color of snow looks amazing in interior design, especially in winter when everything is whiter around us. Perhaps that's why so many people love including white in their interiors. The inspirational design below include white cabinets with brass handles and the darling pendant lamps in white with brass trim. The white in this kitchen looks great with metallics in the lighting and the appliances. But what really stands out for me are the blue Spanish tiles with a matching color kitchen island with contrasting dark wood top.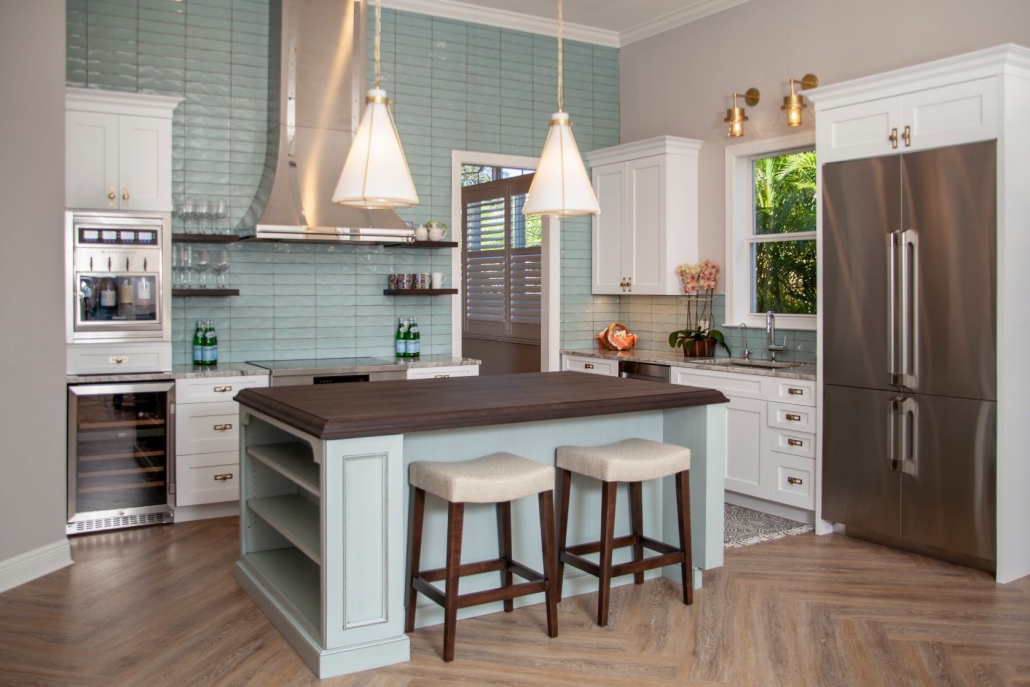 In conclusion.
Winter is such a cozy and fun time of year to decorate! Simply add warm shades of white, combine them with metallics, ceramics, and wood tones and you have a beautiful look that takes you all the way through the year. If you have any questions or suggestions, we always love to hear from you in the comments below. Also below are links to more fantastic articles about ALL things DESIGN for your home or business.
Images Courtesy of Canva.
Other Posts You Might Enjoy:
Protecting Your Interior Design Proposals and Ideas
Make Your Los Angeles Apartment Look Chic With These 7 Interior Design Ideas
How to Incorporate Windows into Your Interior Design
Share This Story, Choose Your Platform!