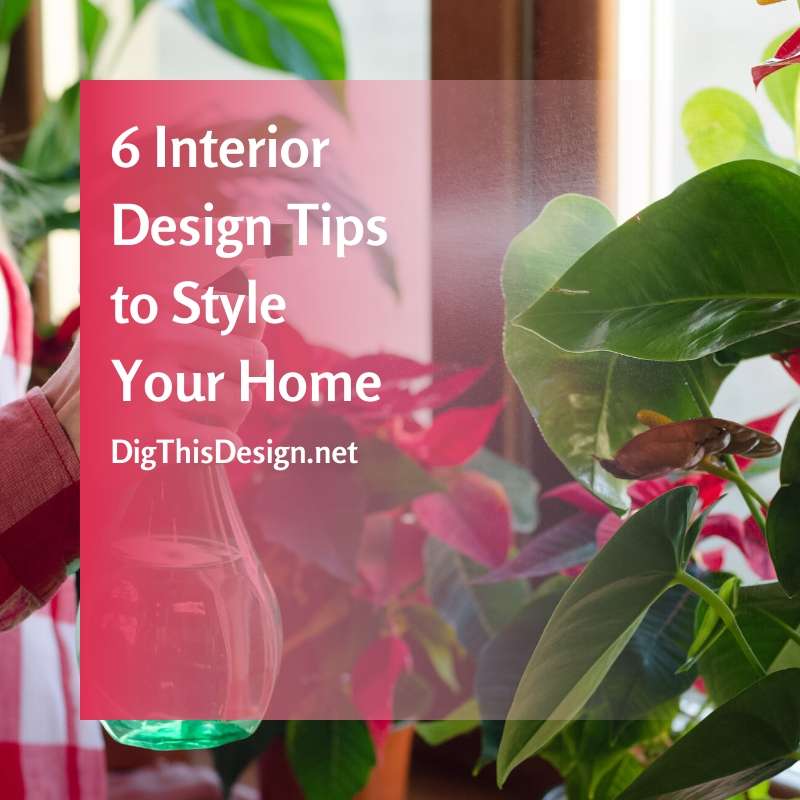 A well-thought-out design scheme can transform the look and feel of your home, but interior design tips are a dime a dozen. They're often all over the place, and rather than achieving a calming, cohesive atmosphere, you end up with something disjointed that doesn't fit your style. We want to take the guesswork out of the process and offer up what we consider to be the most important interior design tips for a homeowner.
Remember, you don't need a big budget to achieve a great home style. Through thoughtful additions, simple DIY hacks, and budget-friendly solutions, you can completely personalize your space.
Put a Personal Touch on Your Home with These 6 Design Tips
Remember Your Lighting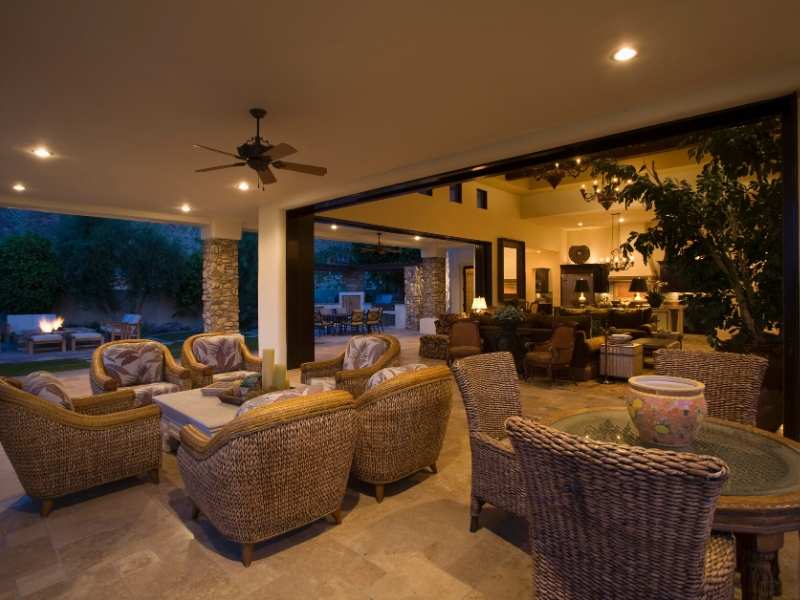 We can't stress it enough; natural light is a resource that can truly transform your home. Wherever and whenever possible, we recommend that homeowners add as much natural light and blue skies to enter their homes. It's a great way to refresh the atmosphere of your room and adds a great, soothing touch. We love the look of skylights in the kitchen, bathroom, and stairways when there is not a window letting natural light in. Rather than needing to flip a switch during the day, take advantage of the natural light by letting it in.
Lighting goes beyond natural light resources. When you invest in your lighting solutions, remember that you want flexibility by designing a layered lighting design. They should spotlight specific areas, light negative space and bring the room to life. Floor lamps are a timeless solution and there are designs to fit every decor and aesthetic you could want. Wall fixtures and sconces are also wonderful. These little gems create a warm glow or halo, making your room appear more cozy, intimate and inviting. Remember, these interior design tips help maximize what you have, so you don't have to opt for budget-busters to achieve big results.
Go Green Whenever Possible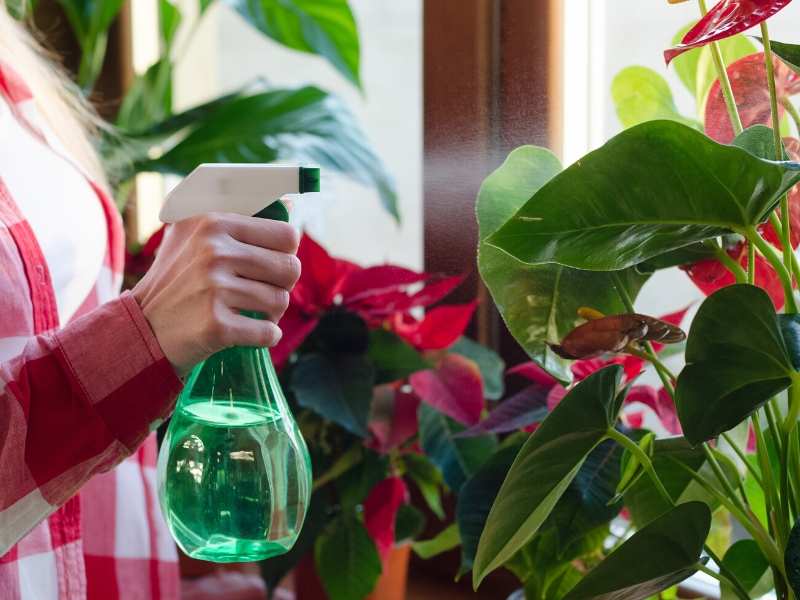 One of our favorite interior design tips and trends lately has been adding green space to your home. Whereas many homeowners know the importance of fresh-cut flowers in their space, they're not altogether aware of how indoor plants can do the same. We mentioned a couple of days ago that one of the biggest landscaping and interior trends of 2018 is the vertical garden. You don't need to be a green-thumbed expert to achieve these looks, and a little goes a long way.
However, if you're nervous about your lack of gardening prowess, consider a spider plant or a heart-leaf philodendron. These plants don't require a high level of attention or care to grow and thrive. Another great idea is to set up a miniature herb garden in your kitchen. Not only will it help purify the air, but you'll have fresh, delicious herbs and greens for your cooking every day.
Love Tiles? Add Patterns
Tiles are more than a functional design element these days. Suitable for both the bathroom and kitchen areas (and more), tiles make a huge impact in any space you choose to place them. We love offering interior design tips regarding tiles because there are so many routes you can choose to go.
When using the wall or floor tiles, don't be afraid to go bold. Patterned tiles are a great way to put your personal stamp on any place. Get creative with color and design. If you're using tiles for a backsplash in your kitchen, don't be afraid to mix it up. Use glass and bright colors, or go classic with a clean subway tile. Or, if you're choosing a themed room, add a lively blend of ethnic-inspired patterned tiles to create a strong and vibrant focal point.
Color is Key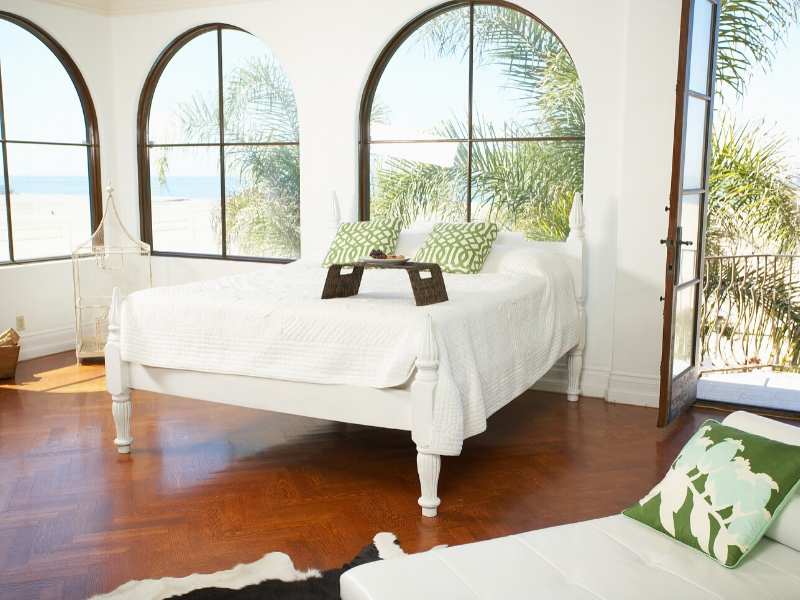 We always tell homeowners that your color scheme is an easy way to pull the entire look of your room together. It is essentially, how you make your room look polished and well-thought-out. Some homeowners like classic neutral colors and prefer to go bold with their furniture options. However, we're partial to a bright and beautiful accent wall, and we love when people choose to make a statement. You don't need to paint every room vibrant red, but using color to subtly accent and enhance a room goes a long way.
When using color, it's important to remember that colors actually affect people in different ways. For example, cool colors like blues and crisp whites can be calming, while yellows and oranges might offer a touch of happiness and warmth. Always do your research before you start painting. You don't want to have to repeat the process twice if you don't have to.
It's All About the Details
If you're not ready to splash bold paint all over your walls, or you're not one hundred percent sold on your color scheme, don't paint. Instead, incorporate your desired colors with bright accessories and curtains. Stick with a neutral wall as your base, and build the color in around it. Opt for new curtains or blinds to transform a darker look, and take stock of how each change affects the space. If your brown sofa is too prominent and pulls the room down, buy a lighter-colored throw and brighter pillows to offset its hue.
The same theories apply to your bedroom. One of the easiest and most cost-effective interior design tips for your bedroom is to swap out your sheets and bedding. Look around for items like this product, which offers the silken touch of cotton to your room. Not only is it soft and comfortable, but it'll inevitably add a cohesive touch to your room design. Don't forget the little details either. Each tiny touch offers a ripple of transformation and adds to the desired design of your choice. Select patterned knobs for bureaus, and browse local thrift and antique stores for one-of-a-kind pieces. The more effort you put into the design, the better your room will come together.
Don't Forget to DIY
There's a common misconception that great designs need to cost a lot of money. While some do, you can truly transform your space on a budget. There are hundreds of DIY interior design tips for any budget that will breathe new life into your home and add the personalized touch you want. For example, if your bed seems dated and dull, you could upcycle an old door and transform it into a stylish headboard. Little items like an old wooden ladder can add a rustic element you might have otherwise been missing. Select eye-catching items, and make them your own. You'll be surprised how easy (and fun) it is to DIY your space.
Find the Interior Design Tips That Work for You
Like we said before, there are thousands of design tips out there, and it can quickly become overwhelming. We recommend that you focus on one room at a time – even if you're going for an overall household revamp. By doing so, you can consolidate your energy in one area and transform it piece by piece without getting overwhelmed. Have fun…the joy is in the journey.
All Images Courtesy of Canva.
Other Posts You Might Enjoy:
3 Interior Design Tips, Adds Elegance to Home Decor
5 Popular Interior Design Styles and How to Get Them Just Right
Interior Design – The Importance of Craftsmanship