Are you feeling encouraged to make changes around your home but overwhelmed by the thought of decluttering? Don't worry: decluttering can be easy and stress-free when you know how to do it correctly.
5 Easy Decluttering Tips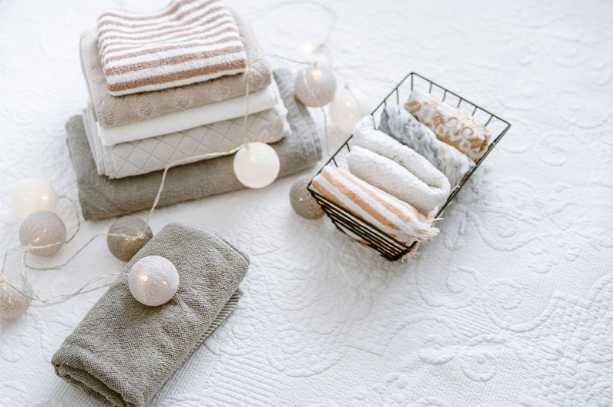 This blog post will show you how to declutter your home in five simple steps full of tried-and-tested organizing tips.
1. Sort Through Belongings
When decluttering and organizing your home, sorting your belongings is a great place to start. As you go through items, separate them into four categories:
Keep

Donate

Sell

Trash
This approach will help you decide which items are valuable enough to hang onto and which ones are better off getting rid of.
If you don't have a lot of floor space in your house, bring your belongings outside to sort them. Just keep an eye on the weather – even the best tips for moving in the rain won't keep you and your belongings dry in a downpour!
2. Decluttering One Pile At A Time
It's best to take on one pile at a time and move on once it is finished. Don't try to do it all at once! Allowing yourself time between rounds of decluttering will help give you the energy needed to clear out your space. Focusing on one pile at a time will also help you maintain motivation and minimize feeling overwhelmed by the entire process.
3. Keep Items That Bring You Joy
A key component of decluttering is removing items that do not bring you joy or are not useful to you. Being surrounded by clutter can be draining mentally and emotionally because those objects can take up physical and mental space. By taking the time to find the items that truly make us feel joy or are functional, we can create an environment that is peaceful and calming.
Keeping things in our lives that genuinely matter will help us center ourselves while freeing up valuable physical and mental space. This practice of decluttering as many unnecessary items as possible will leave us feeling good when we arrive home each day, a true sanctuary within our own homes.
4. Donate or Sell the Rest of Your Belongings
Once you've gone through everything and decided what brings you joy, it's time to focus on decluttering the rest. A great way to do this is to donate or sell them. Donating is an option if your discarded objects are still useable but no longer needed or wanted by you.
Alternatively, having a yard sale or online sale can be a great way of making money off items that would otherwise take up space. Whatever method you choose, actively parting with unwanted items empowers us all to maintain lighter homes and lives.
5. After Decluttering Your Home Celebrate
The final step in decluttering your home is to celebrate!
That might sound like an odd way to wrap things up, but it's essential. Decluttering is such a personal process! It takes passion and determination to come this far — so reward yourself by doing something special in your newly cleared-out space.
Invite some friends over for a game night or plan a picnic lunch on the back patio. Take some time to relax and enjoy being surrounded only by what you need and love.
Wrap Up
After following these five easy steps, your home will be decluttered in no time. You'll feel better and more organized, and your living space will look great. And once you get into the habit of decluttering regularly, it will become easier and easier.
So what are you waiting for? Get started today!
Other posts you might enjoy:
Declutter Your Home for a Welcoming Environment
Tiny Home Design – 5 Design Ideas
Decluttering Your House After Christmas
Effortless Ways to Declutter Your Hallway Entrance & Living Room
Share This Story, Choose Your Platform!