The bathroom is in daily use, and by every family member. Therefore, it deserves just as much attention as any other room at your home. If you are going to start from scratch or update your existing space, it's essential to invest in the time to get it right. Before you begin searching for statement tiles and dream accents, ensure that you carefully consider designing the bathroom layout.
A good bathroom design looks fabulous and functions, as well. Start by considering your bathroom routine when working out your bathroom layout. Even if you have your heart set on a free-standing style, if you have little ones, you must have a built-in tub instead.
Your current plumbing and electrical outlets are some of the things that you must keep in mind as they are costly to reconfigure. Here are considerations to keep in mind when designing your bathroom layout easily.
3 Steps to Easy Designing of Your Bathroom Layout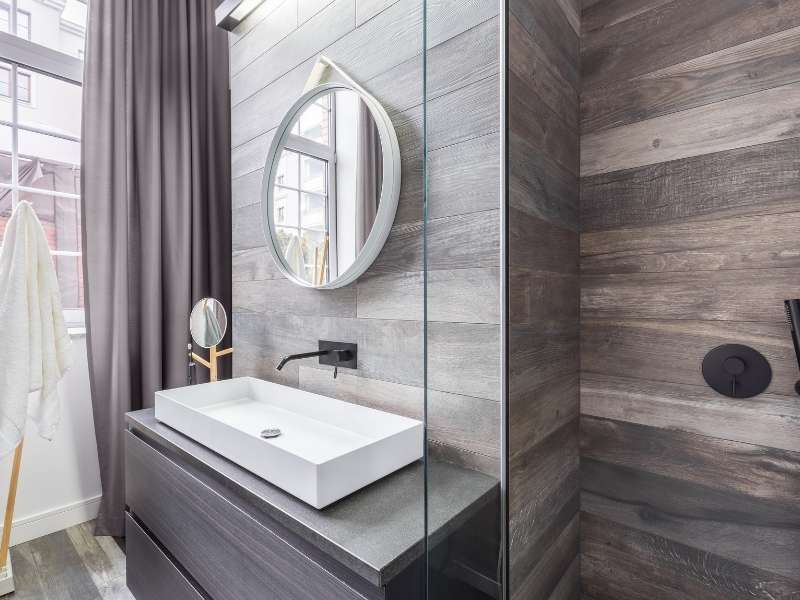 ① Include the Niches Built
Use niches for a storage cabinet for high-quality bathroom supplies & products for the shower, or for displaying a plant or piece of art. It is also essential to think about the line of sight from the bathroom door. Having the toilet away from the door can help avoid it becoming the view whenever the bathroom door is left open.
Choose the best option of designing dividing walls in the bathroom for the shower walls to give the feeling of sectioning the washbasin area away from the rest of the bathroom. Pay attention whenever you are installing a glass shower cubicle to ensure that the door handle isn't going to bang into it and smash it off.
② Design a Separate Room for the Bath
Even for babies, daily washing, and showering is normal. Many people want a relaxing experience. It is, therefore, an option to have a separate room specifically for the bathtub. So, why not consider having a different room from the rest of the bathroom?
This allows you to have a shower at the same time as someone is using the WC. You can also raise the bath a little, or sink it into the floor to add interest to your bathroom as well. This helps you achieve a nice experience during the bathing process.
③ Privacy and Comfort
An ideal bathroom must offer some level of privacy. So, if you have windows, choose the right glass with either pattern or etches. Although it's not entirely essential to have daylight in a bathroom if your bathroom has no wall space open to a window, consider incorporating it into the design.
Design where you will locate your storage, towel hanging and heating, and other high-quality bathroom supplies and products such as the toilet roll holders, soap holders, shower shelves, etc.
Incorporate the comfortable chair or seat in your bathroom layout as well. Also, consider including plants in your bathroom layout.
If you have suggestions or questions to add, please do so in the comments below. Also below are an assortment of links to take you to more fantastic and informative articles about ALL things DESIGN.
Images Courtesy of Canva.
Other Posts You Might Enjoy:
Bathroom Design; Transformation on a Budget
4 Ways to Future-Proof Your Bathroom Design
Vintage Bathroom Design: Keeping it Classic
Share This Story, Choose Your Platform!