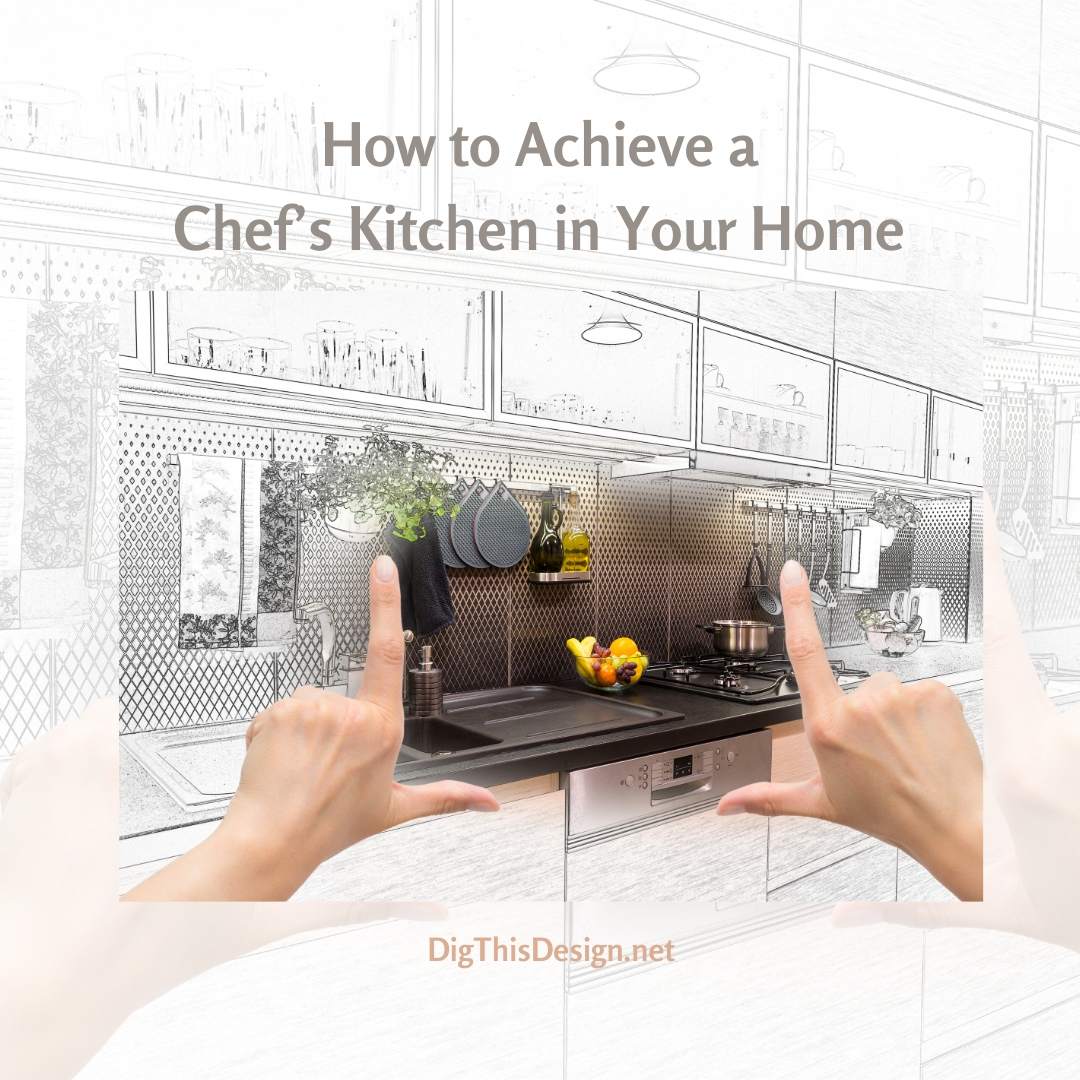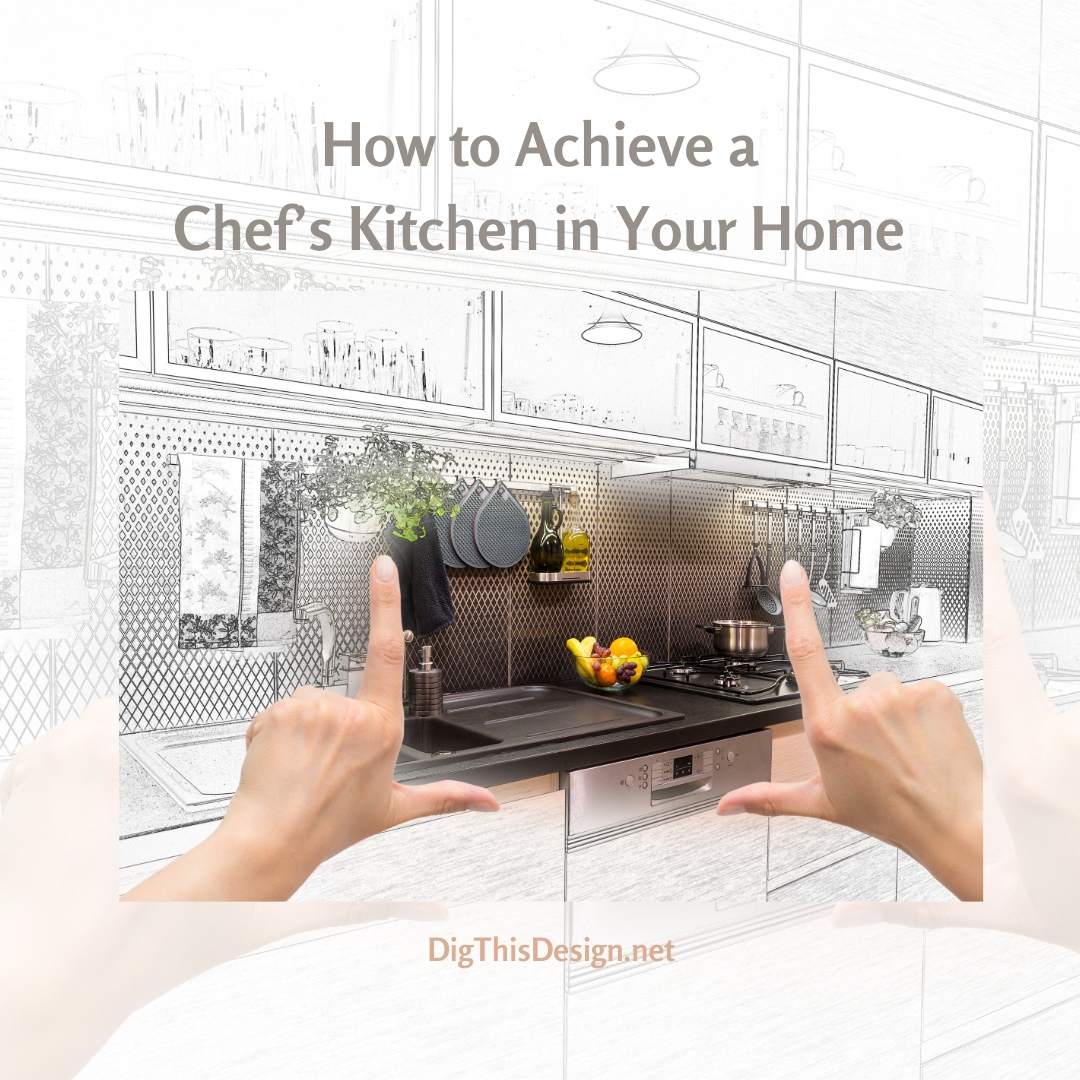 Are you a foodie with dreams of having a chef's kitchen in your home? Whether you're trying new recipes or creating culinary masterpieces, the right kitchen can truly elevate your experience. The great thing is that achieving a chef's kitchen in your home is actually very possible. So, if you're ready to roll up your sleeves and create a kitchen that's functional, inspiring, and modern, here are some tips for creating the perfect culinary space.
Create a Chef's Kitchen in Your Home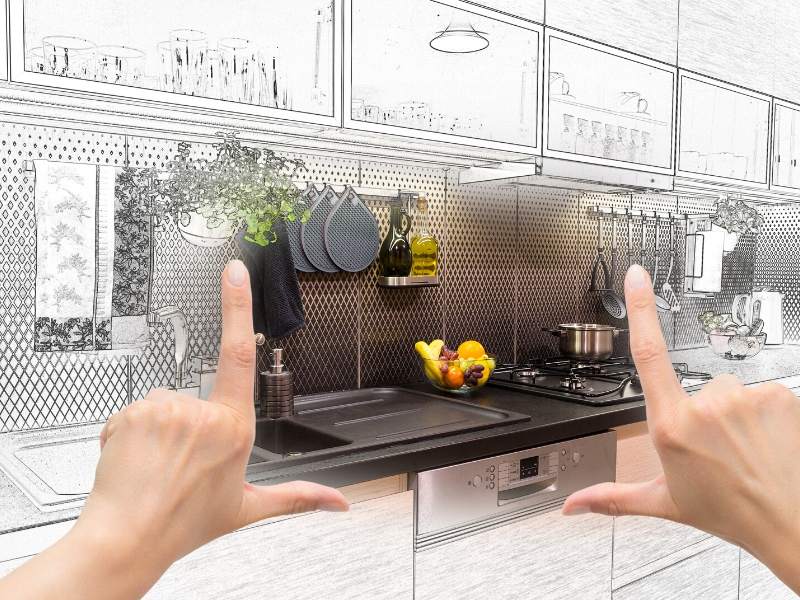 Give Yourself Ample Space
The first thing you want to consider when designing your chef's kitchen is the available space. Think of the layout, as well as the footprint you want, and make sure you give room not just for the chef, but for others, as well. It's a common fact that those who love to cook and are inspired in the kitchen tend to enjoy entertaining, too. To achieve the perfect kitchen, you want people to have room to move around, prepare food, sit, and interact. The last thing you want is for people to be crowded and uncomfortable. Remember, if you want your kitchen to be the heart of your home, the extra space and the right layout will go a long way.
Spend the Money Where it Counts
One of the most common misconceptions about designing a chef's kitchen in your home is that you need to invest in high-end commercial cookware. Thankfully, this is untrue. To invest in commercial-grade appliances, you'll spend a lot of extra money, and they're far less energy-efficient. They tend to give off more heat because they're designed to be used in professional kitchens. Instead, we recommend that you opt for high-end residential appliances. Choose well-rated stoves and ovens, most of which you can find at your local home store.
Consider Cutting the Waste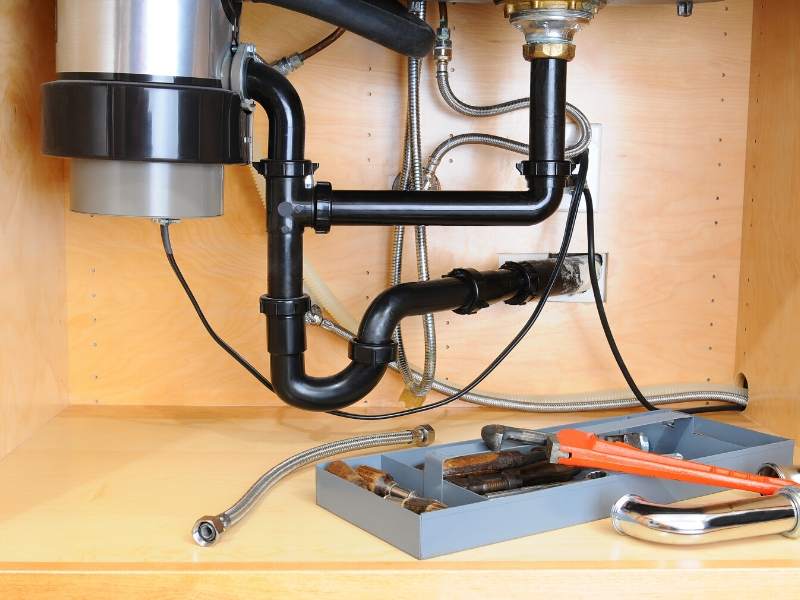 One of the biggest things we recommend for those investing in a chef's kitchen is to opt for a garbage disposal unit. This handy appliance makes it possible for you to pulverize solid food waste in seconds. From there, it's sent through your home's wastewater system. If you aspire to have a "greener" kitchen, this is a great way to reduce the amount of waste sent to the garbage.
That being said, you want to make sure you find the right garbage disposal unit for your kitchen. A great way to do this is to read the reviews on mr garbage disposal. This site offers great insight into the features, components, and models of garbage disposals on the market today.
Opt for Efficiency
If you're choosing to go the route of a chef's kitchen, you probably already know that professional chefs meticulously organize their kitchens. They usually create order in their kitchen by considering efficiency and timing, above all else. The number one tip you'll likely find on the web is that you want your cooking surface and refrigerator to be as close to one another as possible. The last thing you want to do is walk from one end to the other throughout the meal prep.
If counter space continues to be an issue, we recommend that you place an island in the center of the kitchen. This is a fantastic way to improve workflow throughout the space. By adding this extra fixture, you've created a center point around which your kitchen work will flow.
Invest in the Right Countertops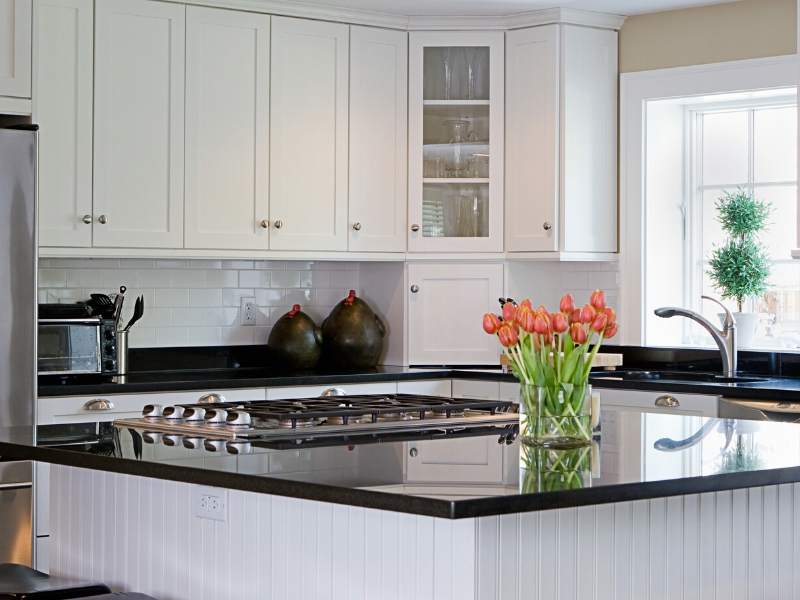 Great chefs know that you never cut corners when it comes to integral parts of your kitchen design. Your countertops often double as your prep surface. Because of this, they play a huge role in creating culinary masterpieces in your kitchen. Remember, a chef's kitchen is about usable space. You want your counters to be aesthetically pleasing, but they also need to be functional. So, when you choose your countertops, make sure you pick a durable, low-maintenance option that will stand the test of time.
Find Your Chef's Kitchen Inspiration
You're convinced! That's great. A chef's kitchen will truly transform the look and feel of your home. So, where do you start? Consider all the tips above, and make sure you do your research. It's a good idea to work with a certified kitchen designer to help you develop a plan first. All of this will help you create a cohesive design that you can truly be proud of.
Images Courtesy of Canva.
Other Posts You Might Enjoy:
Kitchen Style: 5 Faucets to Enhance Your Design
6 Simple Tips to Transform Your Kitchen Design
Kitchen Appliances: Pick the Best Products for Your Design
Kitchen Functionality and Preventative Maintenance
https://digthisdesign.net/wp-content/uploads/2018/02/How-to-Achieve-a-Chef's-Kitchen-in-Your-Home.jpg
1080
1080
Melissa Moore
http://development.digthisdesign.net/wp-content/uploads/2016/11/OLD_DigThisDesign_logo.jpg
Melissa Moore
2018-02-09 01:00:34
2021-01-16 11:25:11
How to Achieve a Chef's Kitchen in Your Home