Although an engagement ring is a piece of jewelry, it holds a special place in couples embarking on their new journey. An engagement ring symbolizes the union of two individuals becoming one. Many big box stores offer elegant engagement rings that couples opt for, but there is beauty in creating a custom engagement ring. Customizing your ring allows you and your partner to craft a piece of jewelry that represents your unique story and enables you to find something within your budget.
In a dynamic city like Toronto, you can design your custom engagement ring based on your taste. However, it's important that you know the process from beginning to end to ensure you're choosing the right jeweler and materials. This guide can help you design your unique custom engagement ring as you start a new chapter with your partner. 
A Guide to Designing a Custom Engagement Ring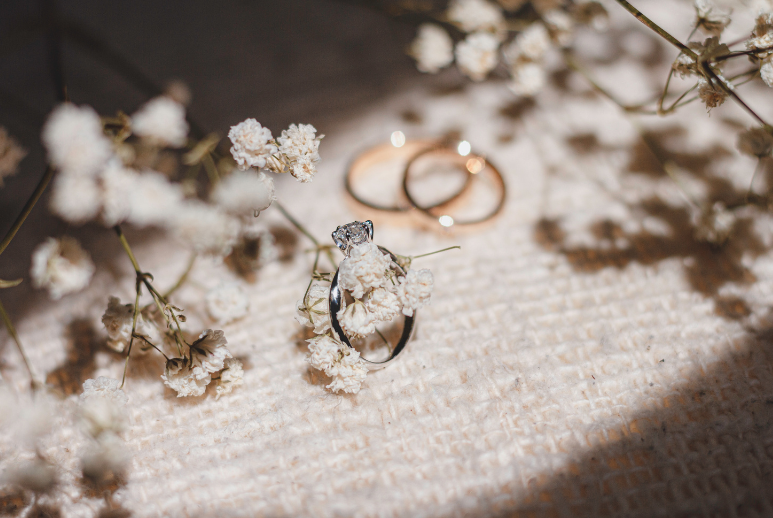 Step 1: Conceptualizing Your Vision
Before you get lost in the dazzling world of gemstones and settings, take a moment to envision your ideal engagement ring. Grab a pen and paper, sit down with your partner, and discuss your style preferences. Do you lean towards a classic solitaire or a modern halo design? Are you drawn to yellow gold, white gold, platinum, or something more unconventional? This is the time to lay the foundation for your ring's design.
Step 2: Finding the Right Jeweller
Toronto consists of many skilled artisans who can turn your vision into reality. Research local jewelers who create custom engagement rings in Toronto and read reviews to find one whose style aligns with your preferences. Once you narrow down your options, it's important that you schedule consultations with a few potential jewelers to discuss your ideas and gauge their understanding of your vision. Remember, this is a partnership, and clear communication is critical.
Step 3: Budget Considerations
Custom engagement rings can range in price, so setting a realistic budget is important. An experienced jeweler can help you make design and material choices that align with your budget while creating a stunning piece.
Step 4: Selecting the Perfect Gemstone
The heart of any engagement ring is its centerpiece gemstone. Whether you're captivated by the brilliance of a diamond, the alluring colors of sapphires, or the uniqueness of a colored diamond, Toronto's jewelers have an impressive array to choose from.
Learn about the 4Cs of diamonds (cut, color, clarity, and carat weight) and how they influence the overall appearance and value of the stone. If you're considering colored gemstones, dive into the hues and tones complementing your design.
Step 5: Designing the Setting
Your engagement ring's setting secures the gemstone and adds character and flair to the piece. From elegant prongs to vintage-inspired bezel settings, the options are endless. Consider the practicality and comfort of the environment – after all, this ring will be worn daily.
Step 6: Personalized Details
Now comes the fun part – adding personal touches to your custom design. Engravings, filigree patterns, or even incorporating a sentimental element like a birthstone can infuse your ring with deeper meaning. Consult with your jeweler to ensure these details harmonize seamlessly with the overall design.
Step 7: Crafting Your Dream Ring
With your vision, gemstone, setting, and budget in place, your chosen jeweler will bring your dream ring to life. They'll use their expertise to create a detailed design, and you'll have the opportunity to provide feedback and make any necessary adjustments.
Other posts you might enjoy:
Celebrity Brides Who Ditched Traditional Engagement Rings for a Ruby Ring
Engagement Rings You Create are on Trend
Share This Story, Choose Your Platform!