To make your sports man cave find the right place, measure the room, meet the electrical requirement and accessorize it with sports memorabilia. Watching a game with the boys is always fun, especially if you have a room for that purpose.
If you have some spare space, you can always transform it into a man cave. Display some of your favorite items inside your mancave and have an amazing time. Creating a sports man cave will make game nights way more exciting.
Here is how you can turn any ordinary space into your desired sports man cave.
Creating Your Sports Man Cave
1. Location of Your Sports Man Cave
Before bringing in all the accessories and furniture, first, you have to decide the location. Other than the living rooms there are three possible spaces that can be used as a man cave, are-
⎆ The Garage
Your garage can be a great spot. Most garages attached to the house are spacious enough. They are also waterproof and have the necessary utility.
One problem with some garages is that it remains dark. If you are making your garage into a man cave then you need to make it bright with reflective paint and by adding more lights.
You want the place to be bright. So people can properly see all the equipment and accessories. For instance, if you hung up a few jerseys and the place is dark then no one would be able to see it. If you are wondering how to hang a jersey on the wall of your garage, then it's pretty simple. You can use a hanger or just frame it.
⎆ The Basement
Turning your basement into a man cave may take some work. Especially, if you have abused the place and never cleaned it properly. Look for water damage, leakage, damped walls, and floor.
Start with fixing minor damages and cracks. It may cost you a few hundred dollars depending on the level of damage. Clear your basement and clean the place with soapy water. Contact your local fumigation company to get rid of the creepy crawlers. Make sure the place is well lit and has enough electrical connection for all your equipment
⎆ The Attic
Turning your attic into a man cave can be easier than the basement. Converting it into one will also cost less in terms of renovation. It already is weatherproofed and connected to your house's HVAC system. You will also have enough privacy
2. Make Sure You Have Enough Space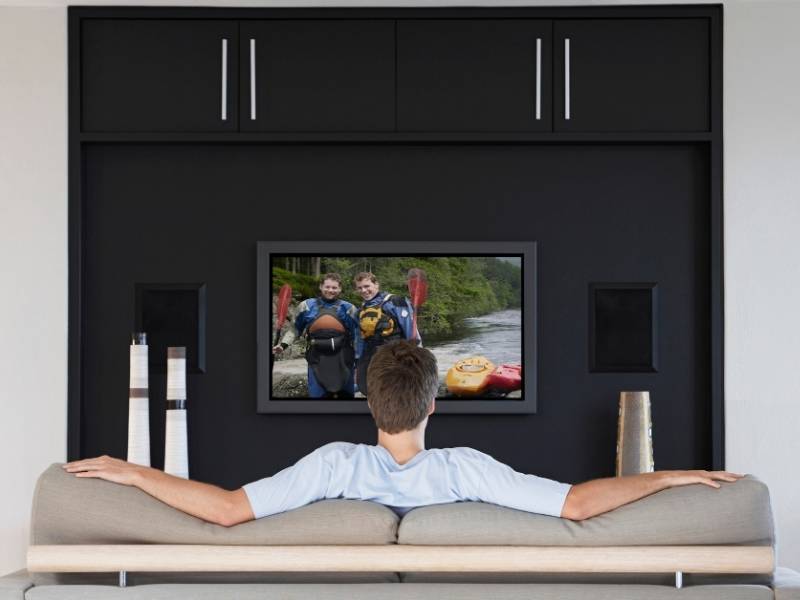 A large TV and comfy sofas are an absolute must for your sportsman cave. However, there will most likely be plenty of accessories, sports memorabilia, pieces of furniture, and additional stuff like a cooler, a sound system, or a gaming table.
So before buying stuff, measure the room and have a clear idea, where you want to place the items and how to organize the room.
3. Pay Attention to the Wiring
Whichever room you decide to convert, make sure it has enough outlets. Count the number of items you need for the room and check if there are enough outlets. For extra equipment, you will need extension cords or multi plugs.
To take matters up a notch, try investing in a mini sports bar in one corner of the room. However, for that, you will need proper plumbing. Check if you have that. If not, then contact an experienced plumber and see if it can be done.
4. Pick a Color Scheme
If you want your man cave to radiate the same energy as your favorite team then try using their color scheme. You can use the color on the walls, ceiling, and in the architectural details. You can also add items of the same color. But if you like multiple colors then you can just paint the room gray or blue.
5. Create a Big Viewing Area
You need a specific area to enjoy all your games and have fun. The best option would be a wall-mounted TV. To enhance the viewing experience you need to install surround sound systems. Also, to top it all off, you will need a set of comfy couches for your friends to relax in.
6. Time To Accessorize
The number of accessories you can put in your sportsman cave is numerous but don't go overboard. You still need space to stretch and have friends over. But there are some items that you need to make the place look like a sportsman cave
For instance, you need sports jerseys on the wall. Get a few homes and away jerseys of your favorite team, have them framed or hung on the wall.
If you have any signed souvenirs or sports memorabilia like a signed football, basketball, baseball or a jersey then use a display glass to keep it, so everyone can take a look. You can also decorate the place with wall decals.
Other than the TV and couches, you should add some gaming tables. You can add a billiard or a foosball table. You and your friends can play in your free time.
7. Add a Snacks & Beverage Bar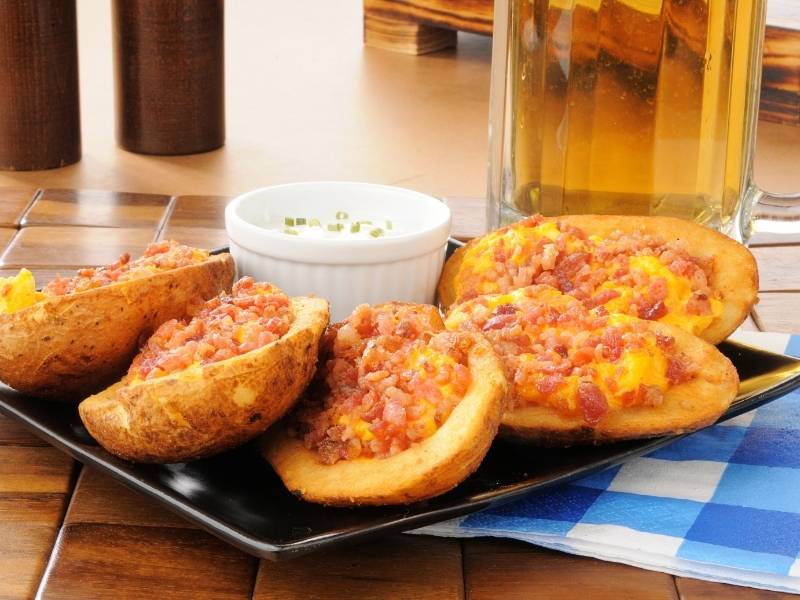 Watching the game with a cold beer with snacks after a long day is worth it. If you have the budget for it, we highly encourage you to invest in a minibar. Building a minibar is not that expensive and with some DIY experience, you can do it by yourself.
8. Keep the Place Cool
Things can get pretty heated once you have your guests around. To make sure the people don't start sweating and your devices stay cool, invest in a good air conditioner. Otherwise, the place will be humid and unpleasant.
Here's to Your Fantastic Fun in Your Sports Man Cave
A sports man cave is the best place to blow off a little steam. You can decorate exactly the way you want. Also, after a long day, you can invite your friends and family over for a cold beer and a game.
Do you have any questions or suggestions? We'd love to hear from you in the comments below. Also below, you will find references to more fantastic posts about ALL things DESIGN for your home or business.
Images Courtesy of Canva.
Other Posts You Might Enjoy:
Tips for The Empty Nester Home Makeover
Create a Colorful Garage Design
5 Pole Building Ideas & Inspiration
Share This Story, Choose Your Platform!