When you think of DIY, what comes to mind? Have you considered a DIY farm? Most people think of a small renovation project or building new furniture to spruce up the home. However, some think doing it yourself outdoors is too big a task. But, we beg to differ!
Adding decor to a yard to might make it perfect, but unquestionably the most "fruitful" of these options is creating your own farm! Whether you live in the city or the suburbs, it isn't difficult to create a farm with some DIY skills. Here are four tips that will help you turn your backyard into a DIY farming haven.
Create a DIY Farm in Your Backyard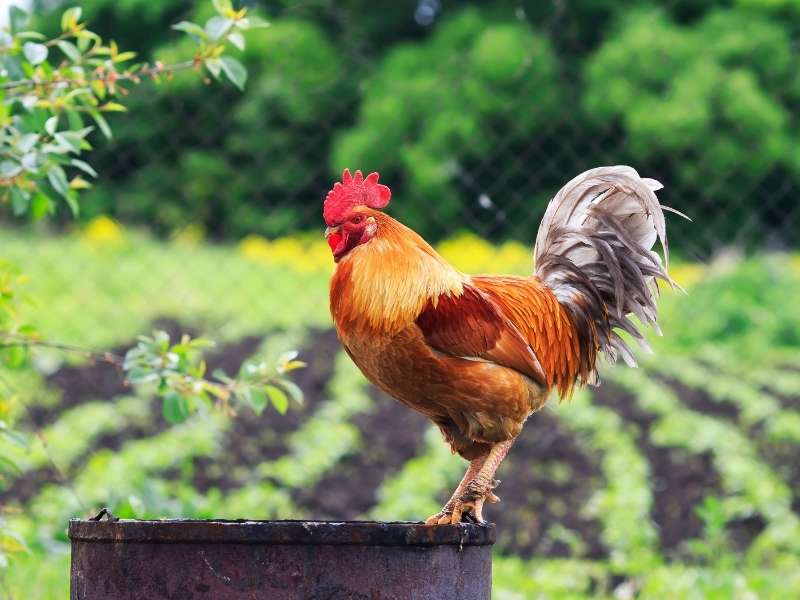 ① Invest in Farm Animals
Adults and children alike believe that animals are the best part of the farm. Depending on the amount of space you have, you can easily invest in some animals that provide you with eggs or meat. Seeing animals in your yard helps cultivate that rural aesthetic.
You'll also need to create a place for them to live, especially if you plan on owning chickens. This situation is where DIY skills can come in handy. Building a backyard coop keeps your chickens safe and cozy throughout the year. Purchase specific items to build your coop and keep it clean with the help of poultry supplies from Dalton Engineering.
② Try Container Gardening
If you lack green space, have no fear! Container gardening is an excellent way to start a simple garden without taking up too much space. You don't even have to buy specific pots for your plants. Instead, re-purposing old containers to turn into pots is a DIY project that flexes your creative skills.
It's possible to use any container for gardening. For instance, d you have old plastic bottles, boots, or even old wooden drawers? The only thing you need to consider is adding drainage holes to the material you use. From there, it's just a matter of picking the right potting mix and seeds.
③ Think Vertically
Another space-saving tip is to consider vertical gardening. This method is useful, especially in small, urban spaces. Putting planters on shelves or lining them on fences is a fantastic way to save space and design a beautiful personal farm!
You might also fashion hanging planters out of tin cans and string them up on your patio cover. Or, create a sturdy net wall between two poles for hanging pots and vines!
Another great vertical gardening idea is building a trellis to put on the wall of your house. Affixing the wood to your outdoor wall will allow ivy to grow up the side of your house! If ivy doesn't thrive in your climate, try creating a greenery wall by hanging potted plants on the trellis.
④ Collect Rainwater
Collecting rainwater is an easy and affordable DIY task. Barrels and tanks come in many sizes depending on the amount of water you're collecting. This way, you're not spending money on utilities when you need to water your garden.
Just make sure there is no chance of hazardous materials to accumulate inside. Also, check-in with your homeowner's association and municipal regulations to make sure you're following all guidelines and lawful procedures.
Conclusion
Creating a DIY farm is a rewarding task, no matter where you live. Whether you want to raise animals or create a self-sustaining garden, there are crafty ways to accomplish it.
There are also natural and organic ways to make just about anything you need to start. So, research ways to make your own weed killers, insecticides, and compost when you plan your farm!
Do you have other suggestions? Kindly leave them in the comments below! We also include other links below for your convenience in reading more about all things design for your home or business.
Images Courtesy of Canva.
Other Posts You Might Enjoy:
A Small Farm Requires Safety Precautions
7 Practical Tips for Building an Eco-Friendly Home
5 Pole Building Ideas & Inspiration
Share This Story, Choose Your Platform!