3 Suggestions for Efficient Kitchen Layouts

When designing kitchen layouts there are lots of details to consider before you finalize your design. Those decisions include selections of the right appliances, materials, and color scheme. However, being a room whose primary function is to cook and entertain, the design must also be efficient.
The biggest mistake that homeowners make is to focus more on looks with not enough time spent on the practical elements. However, if you get the layout wrong, you might get a kitchen that looks great but is woefully difficult to navigate. If you want to upgrade or remodel your kitchen, make sure to follow these suggestions for kitchen layouts rules.
3 Points of Efficient Kitchen Layouts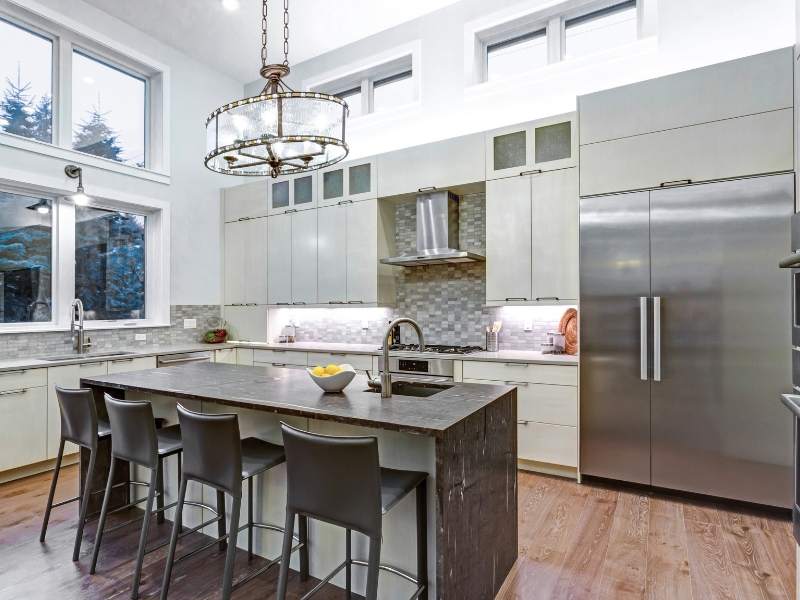 • Work Triangle
The work triangle is an old design rule, but it's still the best method for kitchen designs. (If your kitchen is a very unusual shape, this rule may not apply.) The kitchen work triangle includes the stove, the refrigerator, and the sink. If you look at photos of kitchen remodels, you'll see that although the layouts are different in each kitchen these three elements are in close proximity to each other.
A handy rule of thumb is for the triangle sides to be no longer than 9 feet long and the total of all sides between 13 and 26 feet. Of course, you don't have to stick to those measurements exactly but it's a good guideline. For example, you don't want the stove and sink on one side of the kitchen and the refrigerator way over on the other side.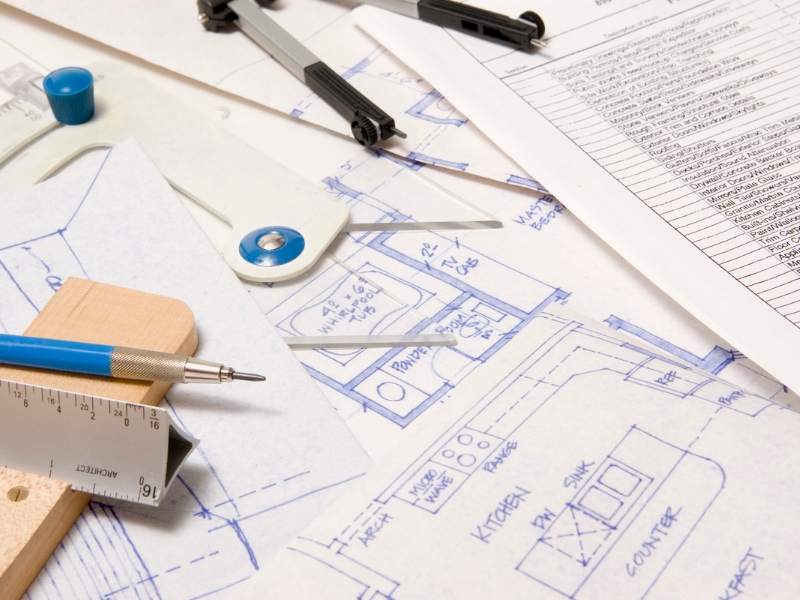 • Traffic Flow
Ideally, you want to reduce traffic in the areas around the work triangle. For instance, if the back door to the house is in the kitchen you must consider this traffic flow through the kitchen. Design a pathway from the back door, through the kitchen, into the rest of the house, that doesn't infringe on the cook!
When placing appliances like the oven and the refrigerator, make that when the appliance doors are open there is still a clear pathway. Separating the main walkways from the cooking area is highly important if you want a functional kitchen.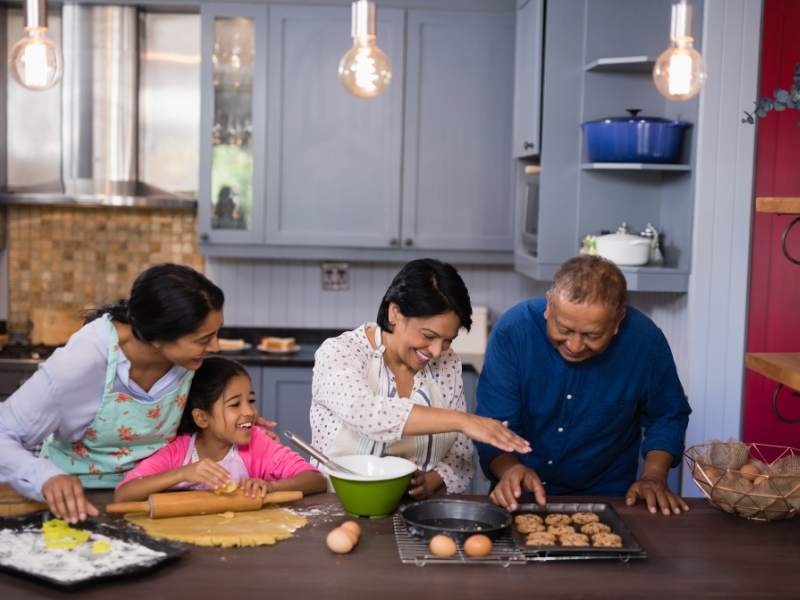 • Central Island
If you want to put an island in the kitchen, make sure that the placement is right. For example, if you use the island for meal preparation, place it fairly close to the stovetop and the refrigerator. Ideally, you want it to be within arms reach of the major appliances, but also not blocking any walkways.
Follow these basic tips when you're ready to decide which kitchen layouts will comfortably service the needs of you and your family. We hope you find this information useful and we'd love to hear from you in the comments below. There are also other links below for more information about kitchen design.
All Images Courtesy of Canva.
Other Posts You Might Enjoy:
Signature Kitchen Suite; The New Kid on the Block
5 Inexpensive Ideas to Easily Transform Kitchens
7 Quick and Easy Kitchen Design Improvements
The Right Kitchen Appliances to Enhance Your Interior Design
https://digthisdesign.net/wp-content/uploads/2019/09/3-Points-of-Efficient-Kitchen-Layouts-1.png
1080
1080
Ashley Edwards
https://digthisdesign.net/wp-content/uploads/2022/11/OLD_DigThisDesign_logo-300x225.png
Ashley Edwards
2019-09-06 01:00:21
2022-10-27 06:59:43
3 Suggestions for Efficient Kitchen Layouts