Natural disasters occur every moment in a part of the world, whether tornadoes, fires, floods, or other catastrophic events creating havoc and causing excessive damage to properties leaving homeowners devastated. That's why disaster restoration services are a necessary part of our lives as property owners.
Without reputable recovery teams as you'll find at FirstSouthernRestoration.com, the expense and stress is exhaustive for property owners. However, disaster restoration services replace the stress and exhaustion with new hope.
Sadly, situations arise when inadequate disaster restoration comes in, making a bigger mess than was initially there. Unfortunately, this impedes recovery and leads to further damage to the structure and personal belongings.
No one wants to see their property suffer further damage by the service that comes in to restore them. So, it's important to get sound advice from insurance carriers and read the reviews about restoration professionals before hiring. If this is a topic that you want to know more about, continue reading for tips on finding the best disaster restoration service for your project.
6 Tips for Finding the Best Disaster Restoration Services in Nashville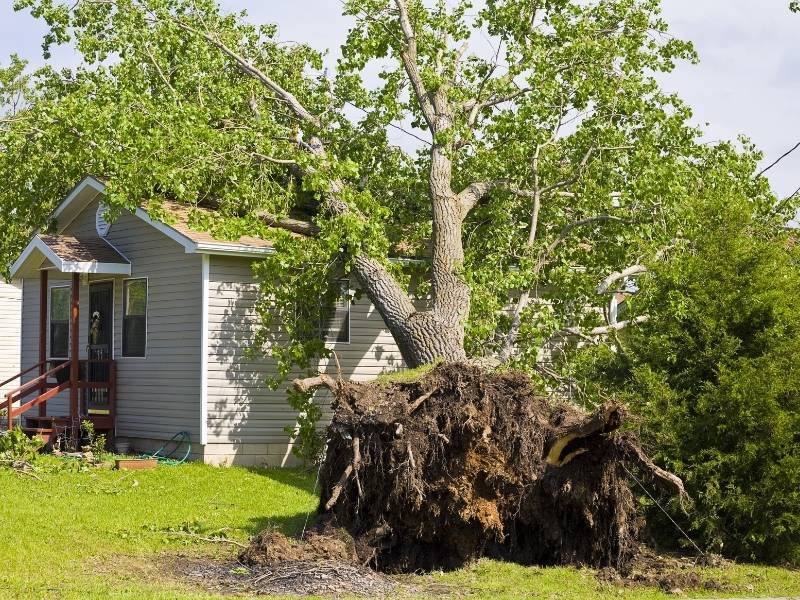 Residents in Nashville who face catastrophic events must find the right resources for cleaning up afterward. Of course, only a professional recovery team can restore the property and to as close to their condition before the incident as possible. Learn what storm damage restoration is at https://experthomereport.com/what-is-storm-damage-restoration/.
The important thing is to seek advice from authoritative resources on which disaster restoration services to use. Do this to avoid poor recovery efforts. Poor quality work might leave you with more damage than before, possibly to the point of a complete loss. Instead, follow these tips when making your selection.
1. The professional disaster restoration service has multiple connections.
First, restoration work ranges across several trades, therefore, the restoration service must have a network of contractors from which they can pull to get work done in an efficient manner.
An adequate service will have a few tradespeople in each industry to call upon, so the process moves seamlessly. Additionally, they must continue to ensure quality throughout the project.
2. The disaster restoration team must have appropriate insurance.
In some states, workers' compensation insurance is a requirement, but some recovery teams do not honor that. Homeowners are at significant risk for legal consequences if a worker receives injuries while working on the structure. It is best if you don't take the company's word that there is coverage, instead ask for proof of insurance for your project.
3. The disaster restoration team must exhibit a level of compassion.
A reputable disaster restoration service will also have a level of empathy for the homeowners with whom they work. In fact, it comes with the territory. Grief or trauma in another person is a sad thing to witness, and these teams are no exception.
Additionally, the company must include you in each step of the project. This is helpful because you know how things were before. It's also wise to find a local service rather than using a chain. When using a chain, you will see a vast difference in the level of care you receive.
4. Professional disaster restoration specialists get the right training and certification.
On-the-job training is a must for all team members with a quality remediation company. Plus, they provide the specialists with other opportunities for training outside. One course to pay attention to is the "Institute of Inspection Cleaning and Restoration" or IICRC. Go here to know more about this non-profit organization.
The organization must have this certification to ensure the team is up-to-date on all technology and processes.
5. The insurance company and disaster restoration team must work cohesively.
Recovery specialists must work cohesively with your insurance company if there is a need for a settlement. The company must be willing to work seamlessly with the insurance carrier.
6. A fast-acting, quality responder is essential to disaster restoration efforts.
Disaster does not make an appointment so the recovery team can prepare. These incidents are sporadic and unpredictable, meaning the response team needs to be ready at a moment's notice with trucks ready to go on a 24/7 with phones answered by real people with skills for emergencies.
These reps are on the same schedule and can reach a professional immediately in an emergency. In the ideal scenario, someone should be on your property within an hour. The disaster process should be quality and sustainable with fast implementation.
From customer support to the specialists, the representatives from the company should all have a goal of providing optimum services from the moment of contact until the project is complete.
In conclusion.
Remember, the lowest-cost provider is not necessarily the best choice. In many cases, you get what you pay for. The essential qualities to look for are experience. Plus, the company should have an adequate reputation in the industry, a network associated with the team, license and credentials, and testimonials from previous clients.
A good rule is to follow the tips found here, particularly to search for a local establishment to give your business instead of chain operations. In most cases, these providers often hold compassion for the property owner. A service like this intends to repair, restore, relieve stress, and replace it with peace of mind.
Empathy is necessary in an industry where people suffer from the potential for loss, enduring bouts of grief, fear, and sadness but holding out for hope that this company can help them. A service like this intends to repair, restore, relieve stress, and replace it with peace of mind.
Images Courtesy of Canva.
Other Posts You Might Enjoy:
Top Challenges for Preservation of Cultural Heritage Buildings
Guard Yourself Against These Common Fake Roofer Scams
5 Benefits of Home and Content Insurance
Share This Story, Choose Your Platform!