Metal roofing contractors are the ones responsible for catering to your roofing needs. From roof installation, repair, and maintenance, they're the ones who ensure that your roof is in good shape. They have a versatile role because they can also take part in planning the suitable roof for your place, up to the final touches to achieve the aesthetics that you desire. 
When it comes to home improvements, don't settle for less. Make sure to find a roofing company for a partner whose priority is to give you premium service for your money. This article gives you a rundown of the responsibilities of a metal roofing contractor, as well as tips on how to find one. If this piques your interest, we invite you to continue reading to learn important details about the responsibilities of a metal roofing contractor.
Responsibilities of a Metal Roofing Contractor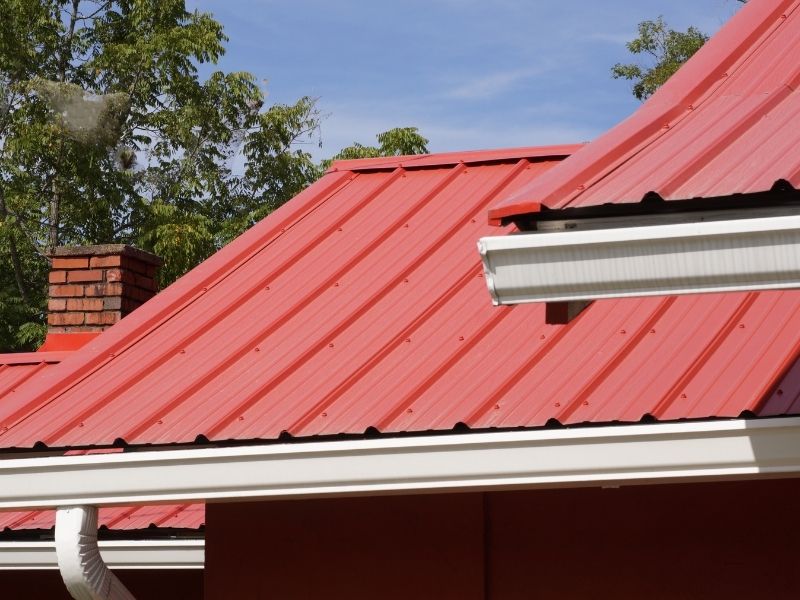 You'll be able to enjoy the benefits of metal roofing if you're with the right roofing contractor. If you need assistance in installing or repairing your roof, being aware of their responsibilities will help you gauge if the roofing contractor you hired is effective in delivering its job.
Below are items usually included in the scope of their job description. If you're interested in getting a new metal roof, continue reading to learn what you need to know about the responsibilities of a metal roofing contractor.
① Conducting on-site inspections.
First, metal roofing contractors must conduct on-site inspections to calculate the cost of the materials and labor. Before beginning the job, they'll inform you of their recommendations, and when an agreement and contract are signed, they will start the project.
② Completing site setup and clean-up.
Before starting to work, it's common practice to first clear the site to ensure a good work area free from obstacles that might lead to accidents. Next, they set up their tools and equipment, such as scaffolding and other temporary structures. It's also their responsibility to clean up the area after a day of work.
③ Installation of roofing materials.
This is the primary responsibility of a roofing contractor. Most roofing contractors are knowledgeable in installing different residential and commercial roofing forms, not just metal roofing. They usually coordinate with the builders to ensure that the roof's design matches the overall aesthetics of the house's exterior.
④ Manage repairs.
A roofing contractor that can install roofs is also expected to be knowledgeable about the restoration process. In fact, conducting repairs and maintenance is one of the most common services. A contractor with the right experience can easily find solutions to solve various roofing issues.
Tips for Choosing the Right Contractor
Choosing a roofing company that takes care of your roofing needs might be a challenge because of the competition in the construction industry. There are contractors that offer the same services, but not all deliver the same quality of work.
To ensure that you're partnering up with the right company to get the most out of your money, here are some tips to keep in mind in hiring a metal roofing contractor.
① Ask for recommendations from Your peers.
The easiest way to get information about contractors is through word-of-mouth referrals. Getting recommendations from the people you trust lessens the chances of a bad roofing experience. After all, they recommend their services, and they're happy about them.
② Consider the one that offers roofer's warranty.
Even though you think you've chosen the best company that delivers quality workmanship, you must also ask for a guarantee of their work. It's important to have an assurance that the roofing contractor will assist with issues that may arise from their services through a warranty. 
③ Check on previous projects.
If this is your first time searching for a roofing contractor, one thing you must ensure is that they can deliver quality work. To ensure that the company chooses to value its workmanship, review the portfolio of previous projects. If a company is proud of its projects, you'll see it up front before entering a work contract.
Final thoughts.
When it comes to home improvement, there are some homeowners who prefer DIY projects to save money. Doing little repairs at home by yourself can be a practical option, but you may still need to ask help from professionals, especially in areas where it's beyond your skills, such as on the roof.
It's the metal roofing contractor's responsibility to know your roofing needs beforehand, set up their needed tools and equipment, install roofs, conduct repairs, and assist in maintaining the roof's aesthetic value.
If you have any questions, please let us know in the comments below. Also below, you will find links to more great articles about ALL things DESIGN for your home or business.
Images Courtesy of Canva.
Other Posts You Might Enjoy:
Top 5 Major Benefits of a Flat Roof House
6 Tips for Making Your Home More Energy Efficient
What Is the Best Roofing Material for Homes? 4 Common Options
How Much Value Does a New Roof Add? A Look at Appraisals and Roofing
Share This Story, Choose Your Platform!