In a house or office, successful electrical lines assure properly functioning appliances and sockets, in addition to overall safety. As a home-owner or the head of the company, getting the proper electrical service will ensure a successful project. So DIY-ing it (though not possible in the office but indeed a feasible assumption at home) is not the way to go.
According to this report, electrocution is still the leading cause of death for construction workers and kills over a hundred electricians per year. Professionals have this dilemma while wearing the right protective equipment, but what of you who barely has professional experience?
With these alarming statistics, it suggests calling a local electrical service to handle live wires or put up electrical lines in your home. Saving those extra dollars in your pocket isn't worth the risk you put yourself and your family as well.
But with a lot of companies existing in your area, how do you find the most trustworthy? On top of that, what are the reasons you must get this service in the first place? We invite you to continue reading to learn all that and more.
Top Reasons Why Local Trusted Electrician Services Are Important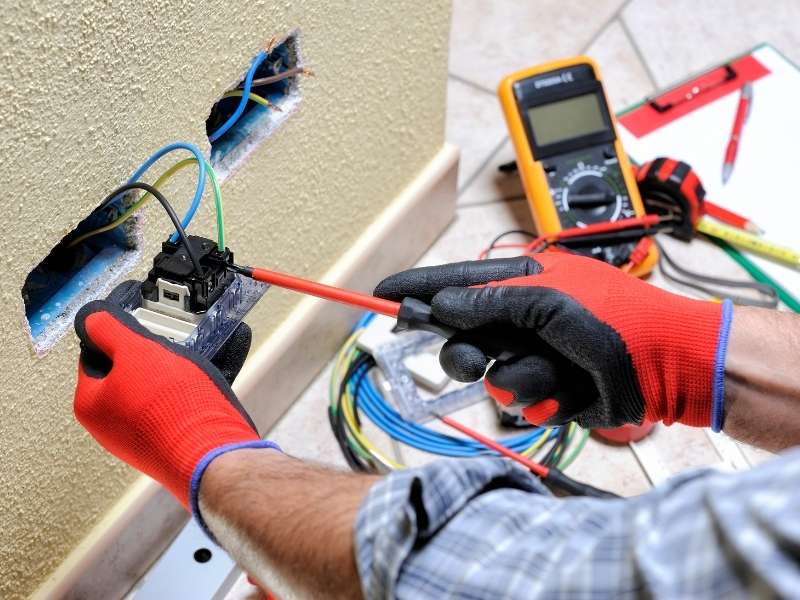 1. The Service Comes To You
A local company—and we highly suggest hiring one in your local area—quickly closes the distance between their company and your home or office, instead of you going there and availing their service. Especially when there's a pandemic going on, it's imperative to make sure you're reducing your time outside of your home. For example, companies like ProAmp Electric in Coquitlam can provide fast service solely because they cater to anyone in Coquitlam in need of their service. Given if it's an emergency job, it's no use to hire someone miles away from your city.
Companies like the one above also assure customers of professional electricians who have undergone training, cleared a criminal record check, and are aware of how to adequately protect themselves and other people by efficient sanitization and social distancing. Even if they're exposed to the public outside, rest assured professionally hired electricians to take the time to be trained with basic hygiene applicable to the pandemic.
2. Cost-effective Option
Most electricians are paid by the hour, and the clock starts ticking the moment they travel to your home from their company. It takes a reasonable amount of time to arrive at hiring a local electrical service, thus costing you less in the long-run. You can use the saved money through other services that will help build your home to your ideals.
Not only that, but a professional electrician will ensure no wiring will go haywire and cause fires from faulty wires. They can create sturdy lines or determine a worn one capable of causing this and giving you advice.
Electrical Fires caused by a malfunction in electrical wires account for 13% of the general disaster, 50% of these are caused by lighting, power transfer equipment, etc. It's also accounted for 18% of civilian death, and has the most significant part in direct property damage, being 20%. See reference: https://www.nfpa.org/-/media/Files/News-and-Research/Fire-statistics-and-reports/US-Fire-Problem/Fire-causes/osHomeElectricalFires.pdf.
Though you might think you're paying a lot outright, in reality, you're saving yourself from spending thousands of dollars in the future. Insurance can cover it, but it can't bring back lost memories and sentiments in your home. Having a trusted professional handling your wires is the way to go, and they may even suggest any power-saving tips for fans, ACs, lights, etc.
3. High-quality Service
This one is almost self-explanatory, but a lot of people claim to be aware yet still try to do their own electric cables and wires on their own. What they fail to see in this benefit is the endurance of their electrical cables the high-quality service brings into their home. By having such a service, you can have state-of-the-art types of equipment, electricians up-to-date with the current techniques, and an expert's touch.
In addition, professional electricians that work for local companies do their best to deliver more than satisfactory services as a way to market the company and themselves. If the work is done excellently, they can have a lot of referrals and thus have more customers who'll call upon them.
4. Appliances Last Longer
When there is a sudden spike in electricity to your lights, fans, AC, and chargers, it can pose a danger to both your safety and the condition of your appliances. These power surges are very brief, often a few seconds, but it can deliver up to 6,000 volts to your equipment and fixtures. Although they aren't capable of causing damage the first time, consistent power surges will ultimately shorten their life service and cause its inevitable malfunction.
How do professional and trusted electrician services help? First, they offer to strengthen your wiring and assess other cables of being brittle or worn. Usually, weak wiring or faulty installment causes this, so imagine having this kind of wiring as the one that connects your appliances to the source of the electricity. If the electric currents that flow are unstable, or even worse, become erratic a number of times, it can cause malfunction to your breakers as well.
5. Family Safety
As said above, faulty wiring can cause fires. Faulty wiring is usually done by a non-professional. It has caused more than 51,000 home fires per year and is responsible for 600 deaths annually. By hiring a professional, you're safeguarding your family from potential risks in their safety. Plus, having an electrician look at your home helps you determine additional areas that need maintenance and fixing.
6. Peace Of Mind
Be honest, even if you're personally confident in your own skills, nothing beats a professional's work in giving you peace of mind. Just being aware that you pay good money for a clean job dispels all worry you have in comparison to a shoddy DIY fix. Of course, competent electrical services always offer insurance that assures you their work is competent and that they will compensate if that isn't the case.
How To Find Local Trusted Electrician Services
Get 3 Quotes From Different Electricians
Getting quotes from different electricians will give you insight into their service. Ask them to break it down into the services they will be providing, how much time it will take them to finish it, and of course, the materials needed for their work. This will give you options to choose from, and not necessarily price-wise. After all, the most expensive isn't always the best work, which brings you to another advantage: assessing them.
While talking to them, make the following observations:
• Do they appear properly-dressed?
Usually, the appearance of a person will tell you volumes about them. Someone that dresses neat and tidy, with their equipment ready and organized, will also show a work that is clean, thorough, and efficient.
• Does their van or t-shirt have a logo?
This is to ensure your safety and to make sure you're actually hiring someone from a company you chose. Usually, vans without logos or uniforms end up being scam companies.
• Do they turn up on time?
Being punctual is also a vital sign of professionalism. You wouldn't want to hire someone that's an hour late, and have no reason to especially when they're from a local company.
• Check Their Certificate
The most important thing to consider when you're finding an electrician is their credibility. Are they trained for this? Did they have apprenticeship, workshops, or have they taken an exam and passed it? In Canada, one has to pass 10th grade, get into an apprenticeship, take the certification of qualifications, and pass with at least a grade of 70 in order to become a licensed electrician. As a client, you have every right to ask for their certificate in order to assure yourself.
• Do They Provide a Warranty?
A professional will always offer a warranty and carry insurance. Other than that, not having a guarantee should sound some alarm bells in your head. The whole reason you hired a professional is to make sure the job is done well, so what's the difference between a DIY and an electrician's non-guaranteed work? Nothing. At the end of the day, if they botched the whole job and provide no warranty, you're still the one who's paying a thousand dollars for any damage it does.
• Recommended By Friends And Family
The most fool-proof way to assure you get your trusted electrician services is by asking for recommendations from friends and family. They are non-bias, give detailed reviews, and aren't affiliated with an electrician. They have no reason to give you false information or recommend an incompetent electrician or company, so rest assured anyone from their list is already good enough.
We wish you the best of success in finding your trusted electrician services. If you have any suggestions to add, please do so in the comments below. You can also click through the links below to read more articles about ALL things DESIGN.
Images Courtesy of Canva.
Other Posts You Might Enjoy:
Conscious Home Care: 10 Generator Maintenance Tips That Will Save You a Lot of Hassle Down the Line
5 Tips For Shutter Blinds Care and Maintenance
The Ultimate Guide to Home Maintenance
Living Small: What You Should Know About The Tiny Houses Trend
Share This Story, Choose Your Platform!