Many people are blessed with having a home filled with natural lighting, where even the darkest corners of every room seem to be as bright as everywhere else. However, for people living in small apartments, or houses without many windows, it can be hard to achieve the breezy, bright effect that is so desirable. Having an abundance of natural lighting has many benefits, such as mimicking the outdoors, making rooms look more spacious, and helping to enhance mood. Follow these tips to increase the flow of natural lighting into your home for a better quality of life:
6 Tips for Natural Lighting
Modifying Windows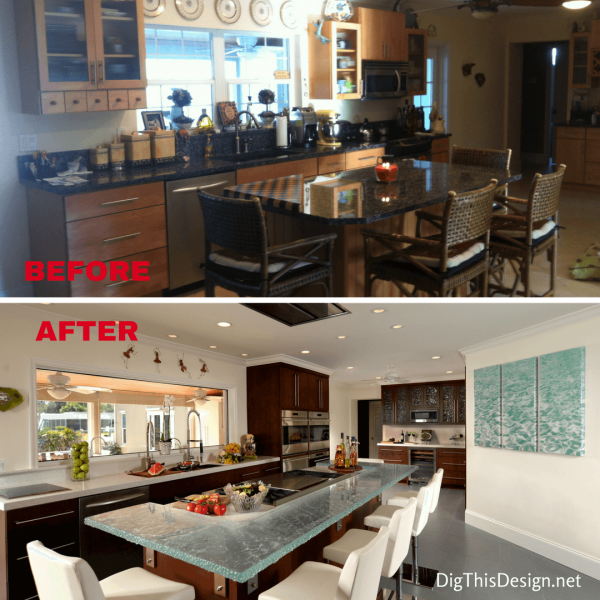 Design by Patricia Davis Brown Designs, LLC.
When Lee and I remodeled our home we increased the window size in our kitchen/family room to let the outside in and what a difference it made. Not only is it mood-lifting but it visually makes space look bigger by adding natural lighting.
The most obvious way to maximize natural light is by investing in new, larger windows. If the ones you have now are small and seem to suck the light out rather than bring it in, perhaps it's time for you to take the plunge. It does cost more but as long as you remain with nonstructural alterations it shouldn't bust your budget and what it adds aesthetically to your home is money well spent. If you are dealing with a room that is not possible to add a window like an attic, it's worth considering a skylight that could add an additional room to your house making your home more valuable for resale.
It is smart to strategically choose a room like a kitchen/family room where you spend most of your time in order to get the most benefit out of this type of alteration.
Design by Patricia Davis Brown Designs, LLC.
When you're ready to make this change to your home, you want to go with a trusted company. You aren't just buying a new plant for the kitchen; you're reshaping the infrastructure of your walls, so it's important to go with someone who you know will work with you to find the look you want, without causing damage. If you are unsure about whether or not to proceed, it's important to note that there are a number of other issues you can solve when you go about replacing your windows like making your home more secure.
Replacing Solid Doors with Glass Doors
You might well have large windows as a feature of your home, but making sure the natural light flows from room to room is almost impossible if you have solid doors blocking the movement of light. The most popular way of directing light indoors is by replacing solid doors with transparent glass doors. Having such a design feature in your home will also help give the illusion that your home is more open than it is, as the transparency of the glass tricks the brain into thinking there's no barrier between rooms. It's also an easy way to make use of what you already have in your home.
Remove Walls
Most remodels I am hired to do are a result of closed-off rooms. Most people want to open up their house by creating an open plan concept plan. By doing this type of renovation you can visually make your home feel bigger and this is a great way to let more natural lighting into the whole house. This is how most people want to live in their homes today. It makes it more conducive to entertaining and socializing with family and friends.
Renovating bedrooms to have an open plan has also become very popular. It can take a small bedroom and make it feel much larger and open. To take this concept design even further in designing a master bathroom to open up to an outdoor bathing experience.
Implementing Natural Lighting with Artificial Lighting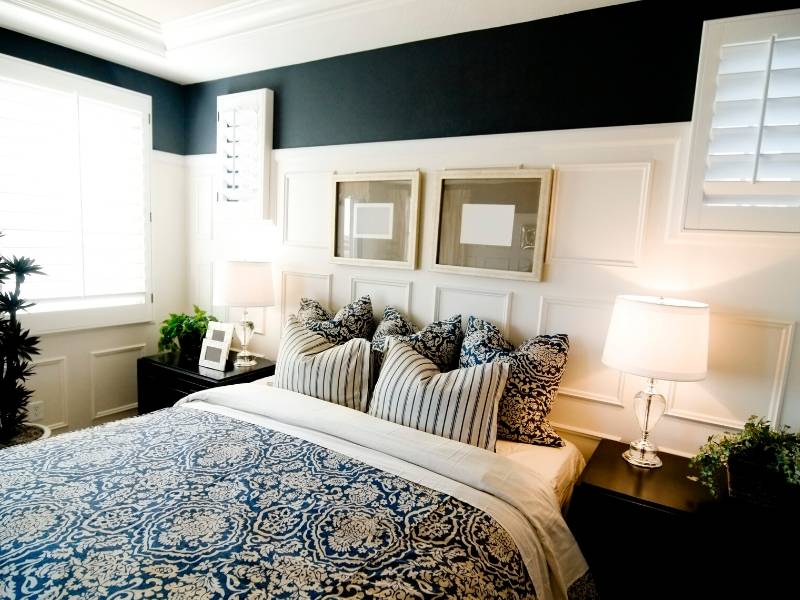 Having natural light is always the best option, but there are times where having a statement lamp is better for practical purposes. Light can't make its way indoors when it's dark outside, especially in winter months, when hours of daylight are much shorter than in the summertime. This is where having a selection of layered lights can truly help brighten up your home on a dark day.
The presence of light for many people can greatly affect their moods and even their mental health, and regular household lighting doesn't always help during gray days. There are some lamps you can buy which emit UV light, which gives people that extra dose of Vitamin D that their body and brain may be missing. These are easily available online and in stores, and there are numerous reviews out there that are dedicated to helping people find the best ones. These not only help people in their day to day lives, but can be sleek in design, and boast unbeatable brightness in your home. When it comes to normal lighting, you can even invest in those that create softer hues, rather than those that are bright, white and harsh. It will help you facilitate a cozy home environment, even in a house that is lofty and spacious.
Interior Color Palette
You might have a lot of windows and transparent doors already in place in your home, or you might not be able to implement any structural changes because of restrictions on the build of your house. In this case, the most effective way to make a room look bigger and brighter is the proper color palette. It is also one of the most cost-effective ways to go about letting the light in, and won't take long if you're willing to bring people in to help.
This is where it would pay to work with a professional interior designer who has experience with choosing the right colors for the right effect. A popular trend today that designers are using is going with white walls the whole way through your home, rather than just in one room. This allows you to pop colors with accessories for the most dramatic impact. The light walls is a great way to reflect natural lighting throughout your whole home.
Mirror Reflectivity of Light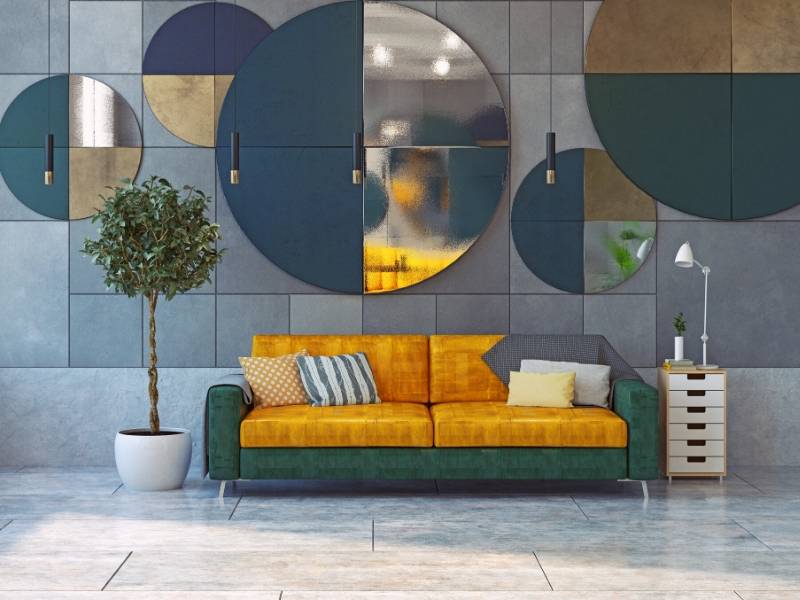 This is where science can help you make the most of the light that already exists in your home. Mirrors have a number of design advantages alongside helping sustain the light flow. Vintage mirrors can help your home look baroque and sophisticated, where large mirror panels can be an amazing feature in a simple home. However, the best part about mirrors is what they do to the light once it's inside. If you have a few mirrors scattered around a room or your house, you can make sure they're in strategic locations that enable them to reflect the light into another area of the house. This is ideal for those who can't afford, or who physically can't input windows into their home. The light from another room can easily be transported into one with no windows to make it look brighter and bigger. An interesting way of utilizing home lighting is by placing a mirror behind a lamp, which will amplify the light and send it into the whole room.
It goes without saying that natural lighting is needed in a home for wellness and comfort. By applying some of these tips you could add sunlighting to your home that would benefit you and your family for years to come.
Images Courtesy of Canva.
4 Steps to Achieve Better Landscape Lighting
Lighting Mistakes You Might Just Be Making
Creating Just the Right Mood Through Lighting; Tips for Mood Lighting Your Room
Home Lighting Design: How Technology Created a New Atmosphere
Share This Story, Choose Your Platform!