ADA Accessibility Assessments are done in order to make sure that the property or establishment is enjoyable for all – even those with disabilities. If your establishment doesn't comply with the ADA's standards, there is a reasonable chance of facing a lawsuit as ADA compliance is not just a fancy term. It is, in fact, a requirement by federal and state law. If you want to include ADA requirements in your building, we invite you to continue reading to learn how to find a good expert to check on construction-related accessibility.
Tactics for Finding a Good Expert on Construction-Related Accessibility
Fortunately, it isn't such a daunting task to attain a CASp report. With sources such as ADA Compliance Pros and many other websites, you can connect with a professional CASp inspector.
CASp inspectors do not simply stand around pointing out things you've done wrong. In fact, getting a CASp report may be extremely beneficial not only to those starting on a new project but even older businesses. In fact, they might learn something new to improve themselves with the help of a CASp inspector.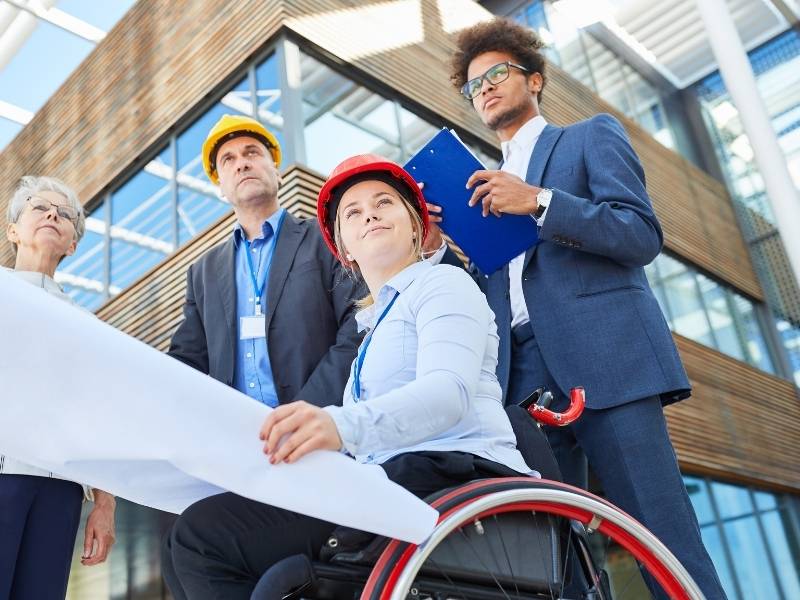 ➽ CASp inspectors are well trained.
Interestingly, there is no outright proof that all CASp reports are of the same quality. However, the quality must start with the CASp inspector. Of course, being a CASp inspector is no joke. In fact, it takes great care and professionalism by each inspector to provide the best service. Also, remember that certified CASp inspectors take additional continuing education to better prepare them for the challenges of their positions. They spend this additional time learning "disability access laws, for a reduction in new construction failing to comply.
➽ ADA-compliant construction is a specialty for a reason.
There is a reason why there is an additional requirement of a CASp inspector when it comes to ADA-compliant construction. Construction is not only putting bricks together and painting over them to make a wall. Moreover, ADA-compliant construction is trickier because high standards are an absolute must for this type of construction.
➽ Prerequisites to becoming an ADA-compliant construction inspector.
Not everyone with interests in disability construction is a shoo-in for the job. In fact, it's best to already be in the industry with some experience. Some examples of these are building officials, licensed architects, general contractors, or structural engineers.
With this in mind, it isn't surprising that the passing rate for the CASp program is only 30%. So, finding a good inspector to check on construction-related accessibility even with these high standards is easy. With resources like ADA Compliance Pros online, you will find a CASp inspector with the right capabilities and experience.
If you have any suggestions to add, we'd love to hear from you in the comments below. Also below, you will find links to more interesting and useful articles about ALL things DESIGN for your home or business.
Images Courtesy of Canva.
Other Posts You Might Enjoy:
Grab Rails; Home Adaptations for Increased Independence
Winnipeg; Canada's Fastest Growing City
An Article on How to Build a Real Estate Empire
Share This Story, Choose Your Platform!