Deciding to install renewable energy may be one of the best decisions a homeowner could make. More and more people are realizing the benefits of solar energy, which stood at $52.5 billion in 2018 and projected to reach $223.3 billion by 2016. This is very promising, given that solar energy is a clean energy source. Now that you have decided to join the bandwagon, the question is, how you find the best solar installers? Finding a professional and trustworthy company is a daunting task, with so many companies popping up online at an increasing rate.
However, if you do your research and ask the right questions, you'll find the right solar installers near you. If this is something you need to know more about, we invite you to continue reading.
7 Steps to Select the Right Solar Installers for Your Project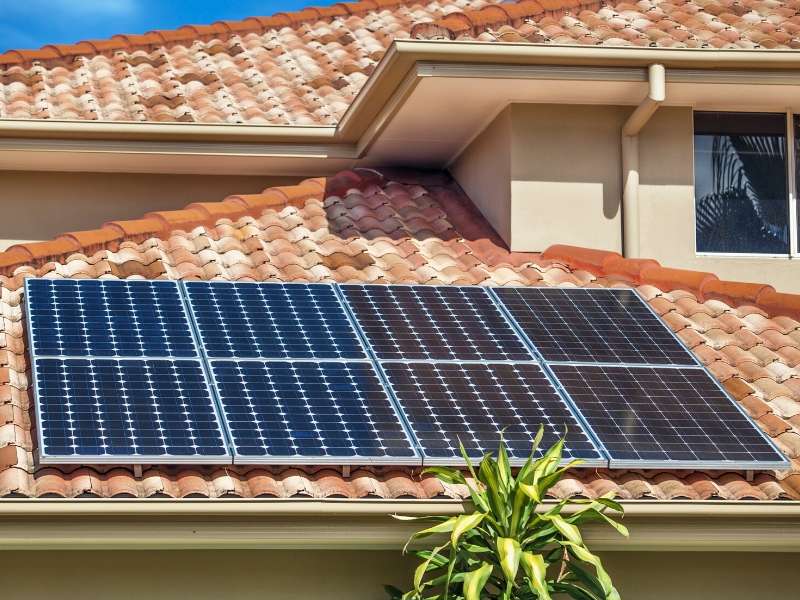 A lot of people have no idea what to look for in solar installers because most of them are still unfamiliar with the technology. However, hiring a solar installer is very similar to hiring a plumber or other contractors for home projects. Along those lines, we recommend following these seven steps for the best results.
① Get More Than One Quote
When you begin your search, one of the best things you can do is review multiple solar installers and get different quotes. Just like you would any other project in your home, you need to evaluate the price, warranties, credentials, materials, and anything else that solar installation needs. The racking of the solar panels needs to be secured on the roof and must be waterproofed.
You need to ask each company how they intend to do it, their fastening system, the materials they will use, and the sealants and flashing they will use. Some contractors may suggest using string inverters, while others may suggest micro inverters. You need to understand why either option would be best so you can make the right decision.
② Don't Let Price Be a Determining Factor
The initial solar installation may seem like a hefty investment, which it is if you're to get quality products and services. However, as much as you want to save, don't allow price to be a determining factor in the solar installation company you choose.
What you need to do is evaluate the kind of services a company is promising and the quality they have delivered for their past clients. What you should look for is value and not necessarily the cheapest or most expensive solar installer.
Don't rely on solar price comparison websites because they're never accurate. A contractor has to come to your home and identify any structural aspects that could make the job challenging. Anything could hike the initial estimated price, so don't rely on these websites for solar power quotes.
③ Don't Accept Leases or Power Purchase Agreements
Some major solar installation companies will push you into renting a solar system instead of going for power purchase agreements and leases. If you have been considering these financial options, you may want to rethink them. They only result in higher profits for the companies and low returns for homeowners.
One of the major reasons you should avoid them is that they come with escalator clauses that automatically increase electricity costs, even when the utility prices are flat. Therefore, it is wise to avoid them as much as you can.
④ Go for Local Solar Installers That Have Been Operational for a Long Time
When you search for solar installers in your area, select those that have been in business for a long time. Most of the time, such businesses have long-term experience and know everything there is to know about solar installations. A company only stays in business for so long if they are reputable and professional.
Beyond that, for an installer to honor their labor warranty with you, they will need to still be in business. The labor warranty may be as long as 5 or 10 years and might be longer with some companies. With the growing hype of solar energy, a lot of solar installation companies have cropped up in most states, but there is no guarantee they will still be operations a few years from now.
You see, a majority of new businesses fail within five years, so you have no idea whether they'll still be operational when you need them. Of course, you should also consider the services offered and the knowledge and expertise they bring to the table. In any case, you're better off with a company that has a long track record.
⑤ Be Wary of Review Websites
When searching for solar installers, you are most likely to check out review sites to see what other people have to say about the company. While this is a great idea, it's advisable to be wary of the review sites you get information from. Some sites agree to list companies for a fee, which only means they publish unwarranted and false solar reviews.
There are reputable websites that are more reliable, such as the Better Business Bureau. You'll find company reviews and ratings as well as customer complaints. Google Local Business island Yelp are other credible sites you may want to check out.
⑥ Ensure the Company Is Licensed
Also consider that you must ensure that the company you choose is licensed. It's important for you to understand the kind of license required for solar installation companies. Solar photovoltaic or PV licensing is bound to be different from solar thermal licensing.
Check the Interstate Renewable Energy Council for the requirements. Then, ask to see the company's license and ask how long it's been active. It's also essential to check whether the contractor is certified by the NABCEP board.
⑦ Meet the Contractor in Person
Before you hire solar installers, meet with the contractors, and ask any relevant questions that you have. Understanding solar power is not easy, and if they can make it easier for you by answering your questions, even better. Ask them about the net metering, the system cost breakdown, the payment schedules, the site plan, and the production estimate.
Moreover, you can also search for a compact sunlight based generator that will give power in an emergency. It is a savvy innovation. According to the solargenerator.guide, Solar based generators are completely silent and don't need fuel. They can run anywhere in the presence of daylight.
Finding the Best Solar Installers in Your Area
These are some of the things you need to consider when searching for solar installers. There are many factors, and you need to do in-depth research before finding the right one, but the trouble will be well worth it. A solar installation is a big investment, and you don't want inexperience to ruin things for you.
We wish you the best in your search for the right solar installers in your area. If there is anything you want to add or if you have questions, please leave them in the comments below. Below, you will find more information about all things design.
Images Courtesy of Canva.
6 Surprising Reasons to Tint Your Home Windows
5 Problems Faced by People with Smaller Bathrooms
How to Buy a Home with Good Interior Design
Share This Story, Choose Your Platform!