There are many ways to heat a modern home. If you like the idea of walking around barefoot, you should definitely take a look at heated floor systems. Northern winters can be brutal. Luckily, most homes are well insulated and capable of withstanding extreme temperatures. However, this doesn't mean you should forget about upgrading to a better class of heating system. Some people consider heated flooring to be a luxury. Once you take a look at the benefits of installing underfloor heating, you will soon realize that it's a luxury worth having. If you are still undecided, here's what you need to know.
Things to Know About Heated Floor Systems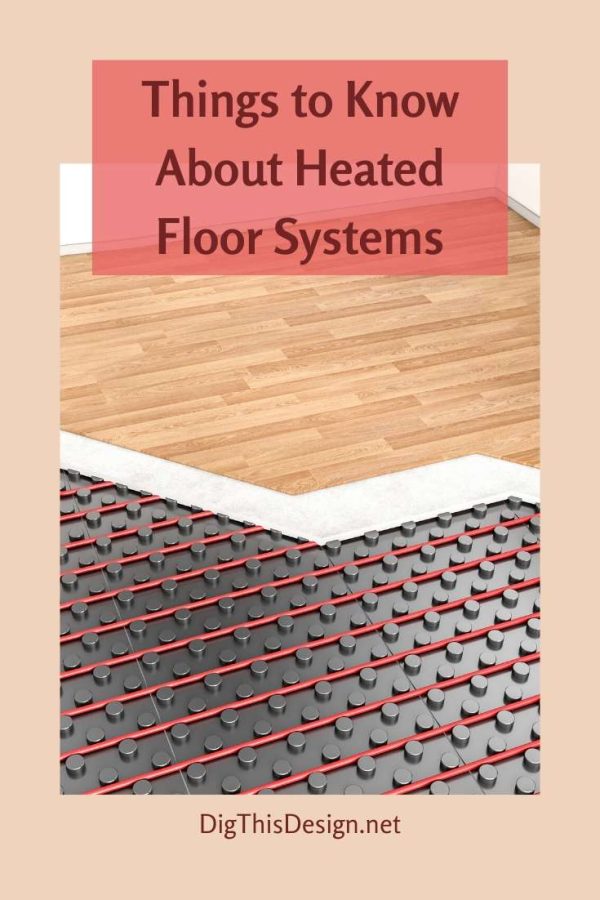 Heated floor systems offer many benefits. Hot air heating is a major cause of allergies because it allows dust and other allergens to circulate freely around a home. Heated floor systems are ideal for anyone with allergies. Heated floors are radiant, so heat is evenly distributed at floor level, making it more comfortable for you and your pets. A heated floor installation comes with a hefty price tag, but the installation will pay for itself within a few years. You can save around 30% on your home energy bills by installing underfloor heating because it is more energy-efficient. This type of heating system only needs to be used in short bursts because concrete floors will retain heat for hours.
Different Types of Heated Floor Systems
There are three different types of underfloor heating: dry below, dry above, and radiant.
Dry below heating – This is suitable for a new-build or major renovation project. Pipes are installed below the sub-floor. The disadvantage of this type of in-floor heating is that you need higher temperature of water to heat the floor. This is because the pipes have been buried some distance beneath the surface.
Dry above heating – This involves the installation of heating pipes above the sub-floor, usually within plywood forms. A lower temperature is needed to heat the floor, but heat can be uneven, depending on where the pipes have been laid.
With radiant floor heating Vancouver systems, pipes are installed above the subfloor and covered with a layer of concrete. Again, a lower water temperature will be sufficient to heat the floor. Since the pipes are embedded in a layer of concrete, heat is more evenly distributed.
How Tricky is a Heated Floor Installation?
Heated floors are not a five-minute installation. Once installed, you can forget about it, but prior to installation, some thought needs to be given to whether this is the right type of heating for your home. If you are undergoing a major renovation or having a home built, you need to let your contractor know before the sub-floor goes down. Once the sub-floor has been laid, you won't be able to have a dry below heating system installed. This type of flooring is also dependent on the structure and existing insulation in the property, so check with your contractor before investing in a floor heating system.
The price and installation of heated floor systems can seem daunting at first glance. However, once you look into their benefits, you will see that the comfort and energy savings are worth it.
Images Courtesy of Canva.
Other Posts You Might Enjoy
Heating Bills, How to Lower Your Costs
3 Home Designs to Lower Your Energy Use
Reducing Energy Costs The 'Smart' Way with Smart Home Technology
Share This Story, Choose Your Platform!