Skyscrapers are an architectural marvel, but you might not know as much about skyscrapers as you think. When you think about skyscrapers, you're probably thinking about how high they are above ground. What's more interesting is the foundation of these skyscrapers. Of course, this is a subject that we rarely hear about so continue reading to learn some interesting facts about skyscraper foundations around the world.
The Tallest Skyscrapers Around the World and Their Foundation Depth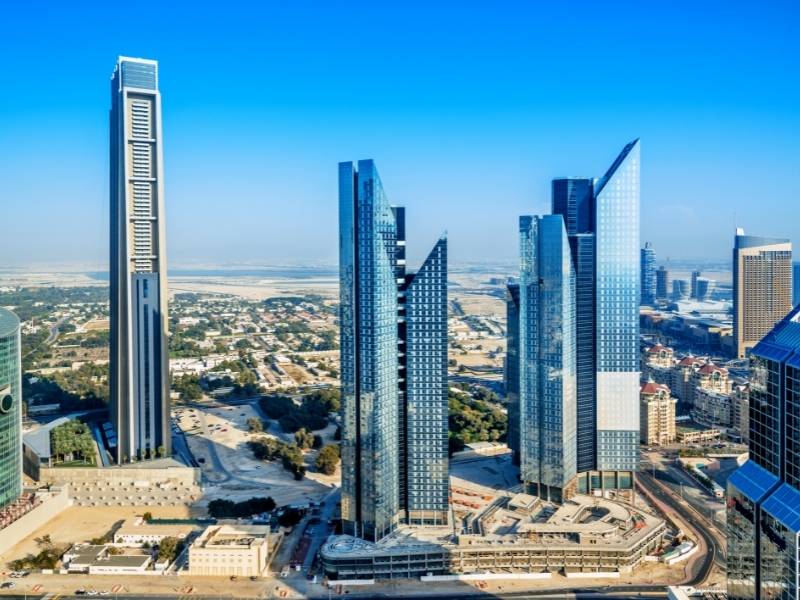 ⎆ Wilshire Grand Center – 90 feet foundation depth.
This is the shortest foundation on the list. It's also for the shortest building on the list which is 1,100 feet tall. However, that doesn't mean it's "short" by any means. In fact, the Wilshire Grand Center is an important part of the Los Angeles skyline. The 18-foot-thick concrete mat under it also sets a Guinness World Record.
⎆ Willis Tower – 100 feet foundation depth.
If you've ever visited Chicago, you've certainly seen this 1,451-foot-tall building. Interestingly, this was previously named the Sears Tower. Consisting of nine interlocking tubes of different heights with a 100 foot foundation depth, this building has a stepped-back appearance that fits right into the Chicago skyline.
⎆ Taipei 101 – 262 feet foundation depth.
The design of this 1,667-foot-tall building intentionally pays homage to the traditional architectural styles of Taiwan and China. It also has one of the deepest foundations on the list. Because these areas are prone to earthquakes, the buildings need to be able to withstand them.
⎆ One World Trade Center – 150 feet foundation depth.
After the destruction of the Twin Towers in 2001, the skyline of New York City was completely different. But, now there's the One World Trade Center in its place. It's 1,776 feet tall, as a nod to the year of the Declaration of Independence. It's also currently the tallest building in the United States.
⎆ Shanghai Tower – 282 feet foundation depth.
This building has the deepest foundation on this list. Of course, that makes sense considering that it's in Shanghai, China, where earthquakes are very common. The building is also 2,073 feet tall, making it the second-tallest building in the world.
⎆ Burj Khalifa – 164 feet foundation depth.
Astonishingly, the Burj Khalifa skyscraper, which is the tallest building in the world at 2,723 feet tall, doesn't have the deepest foundation. This could be because the Burj Khalifa doesn't have to deal with earthquakes, or high winds. Regardless, it still has an enormously deep concrete mat and 192 foundation piles.
In conclusion.
Skyscrapers around the world all have features built in to ensure their sturdiness. Some skyscraper designers don't do their due diligence and may end up coming back in for repairs. However, well-built skyscrapers like the ones on this list will likely last for decades to come.
If you have any questions or suggestions, we always love to hear from you in the comments below. Also below are links that will take you to more fantastic articles about ALL things DESIGN for your home or business.
Other Posts You Might Enjoy:
The Role of Architects in Building Construction
7 Practical Tips for Building an Eco-Friendly Home
Building Owners Beware: 3 Vital Functions of Roofing Insulation
Share This Story, Choose Your Platform!