Planning is a necessary key ingredient in any kind of construction project. It's also important to know what the project expectations are before you begin construction. This includes specific details such as the dimensions along with the function and aesthetics of the structure. This is the role of architects in building construction. In fact, they plan, design, and oversee the construction of projects.
Their job is vital and it goes beyond designing how a building will eventually look. It also affects public safety. Of course, poor construction might cause a structure collapse, endangering the lives of everyone in it. You can learn more about architecture and how it impacts society here.
Architects additionally play a big role in the development of the landscape of a society. This is both in the way the community looks and how safe the buildings are. For these reasons, architecture is a modern professional discipline that requires high-level training and specialization. If you want to learn more about the role of architects in building construction, we invite you to continue reading for some interesting information.
Building Construction and the Role of Architects
The Services an Architect Offers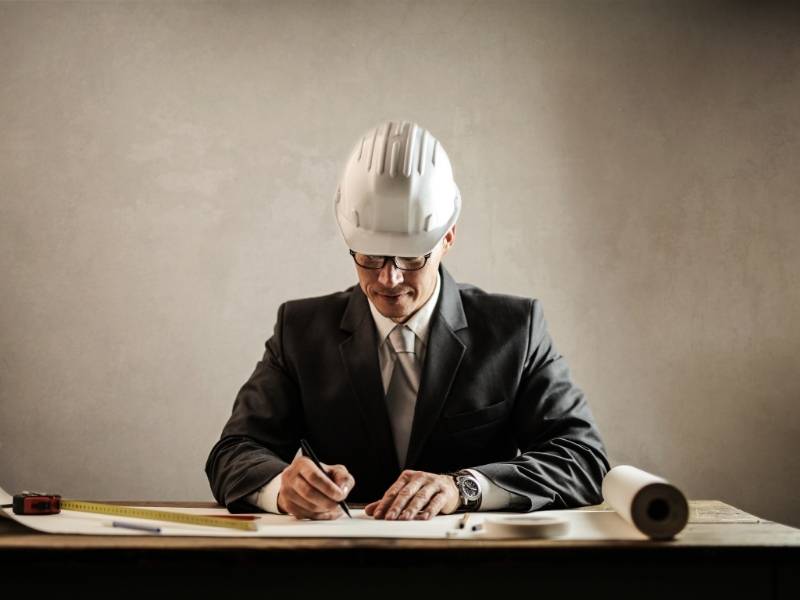 Your home is probably the most expensive investment of your life so you must try to get things right. Of course, hiring an architect is the first place to start. They will transform your ideas into plans and images that guide the construction with detailed specifications. For further guidance, below is a list of architectural services you might expect for your building project.
⎆ Designing
The design of a building is much more than just a drawing. Appearance and aesthetics are important but much more than these; it has to be practical and functional for whoever will occupy it. This means that it must be safe and economical and must meet the requirements of the homeowner. It must also meet the city's building codes. When designing the structure, house architects will take all of these into consideration.
The plan of a house is called blueprints. In some cycles, it can be referred to as construction drawing. This is what forms the basis that building contractors will rely on during the construction of the project. The blueprint will go through several edits and corrections before it is finalized and given to the building contractor. As the architect works with the builder during construction, the design can be modified albeit slightly to cater for any deficiencies.
⎆ Communication
Communication is an important part of any building project. You may have a concept or idea of what you want but the architect needs to interpret this. Knowing how to properly communicate your objectives and budget helps to make things clear and easier. The architect will seek to understand this so they can translate that into the design.
Also, the architect may conduct a pre-design survey. This would help to provide any specific requirements that the building design must meet. The blueprint they design will then help to provide clear communication to everyone involved about what to do. They will also help to clear up any ambiguity or misconception in the building plan.
⎆ Supervision
The job of architects extends beyond designing to other parts such as supervision. They cannot leave the building contractors to themselves but they have to ensure that the plan is followed. They are the ones that can truly tell if the physical structure is being constructed according to the plan.
An architect is typically not on the construction site every day although they might keep a company trailer on the site. It is, however, normal for architects to be involved in the construction process from beginning to end. For example, they must approve or disapprove and also produce updated designs for work orders and change orders during construction.
Of course, they must continously inspect the construction to ensure that there is no deviation from the the architectural plans. You can find more services that they can offer here https://www.topicarchitecture.com/articles/74756-six-services-architects-provide-on-residenti.
How to Choose An Architect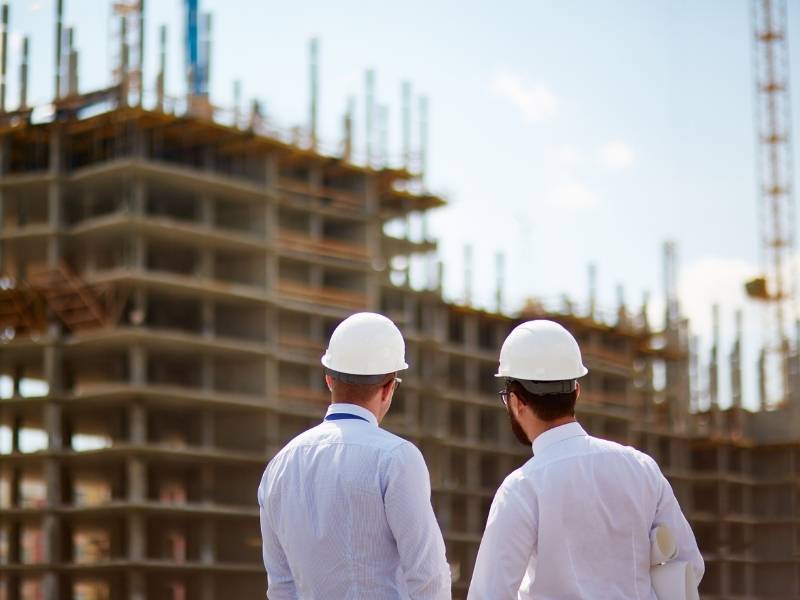 Now that you are ready to start your building construction, what must you consider when choosing an architect?
① Choose a person who has local experience.
Finding an architect that has experience with local authorities and city planners is important. With the right experience, they know and understand what might get approval or not. This avoids wasting time and money designing what something that is never going to get approval.
② Choose a person whose work you admire.
First, search for an experienced architect. This also means they have a lot of projects under their belt. Check their previous work easily by going to their website. If they have also done work in your city or area, you can easily check that out too.
③ Choose someone who listens.
After choosing an architect, then, you will both discuss your needs and expectations. For the next step, they will present you with drawings that illustrate your ideas. However, be sure to choose people that listen to you carefully and present you with alternatives if your own ideas are not plausible or safe. You can also find more tips on selecting and working with architects in this article.
Conclusion
The design of your building is important for its function and safety. This is why you need experienced architects to help in designing its plan. Much more than drawing out plans, they also help to properly communicate your ideas and ensure proper implementation.
Do you have any questions? If so, please leave them in the comments below. Also below, you will find links to more great articles about ALL things DESIGN for your home or business.
Images Courtesy of Canva.
Other Posts You Might Enjoy:
How to Incorporate Windows into Your Interior Design
Biophilic Design in Architecture • Looking Forward
Find Your Power as a Professional Structural Engineer
Share This Story, Choose Your Platform!