There's no doubt that with technological advancements of garage doors, the information is indeed overwhelming and there's not enough time to fact check everything. The problem is that with such a variety of information at our disposal, there will be times when even myths or false facts might seem true.
Especially, when it comes to garage doors, decision making becomes more difficult because of the prevailing misinformation about garage door installation, repairs, and purchases. Therefore, it's highly recommended that you do your own research and consult with a professional when your garage door needs repair.
So that you become better informed, we invite you to continue reading to learn more about some common misconceptions and myths about garage doors.
Myths & Misconceptions About Garage Doors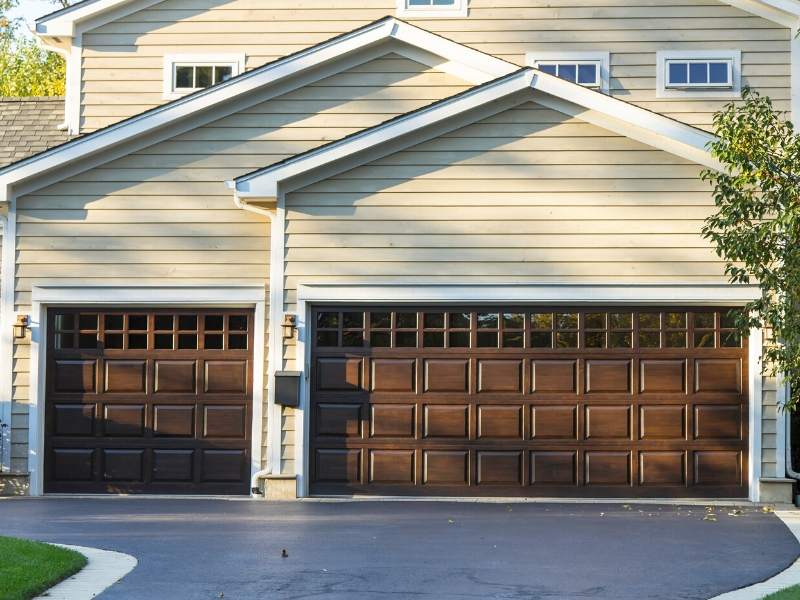 Myth 1. Garage Doors Require Zero Maintenance
⎆ False
While it's true that garage doors are reliable when it comes to the overall functioning mechanism, they're not invincible. With so many moving parts working together in addition to approximately a thousand cycles per year, your garage door requires the same amount of care and maintenance as your vehicle.
For the best results, take at least 15 – 20 minutes per month to check for major or minor issues including any small adjustments. This type of record-keeping helps you to easily avoid any emergency breakdowns later. Moreover, you will enjoy better performance from your garage doors.
Myth 2. Garage Doors Don't Need Professional Repairs
⎆ False
While there are some maintenance tasks you can do without the help of professionals, your garage door is more complex and dangerous than you might think. For instance, if you find your garage spring is not working as intended, then the first step is to call for a professional garage door repairing service rather than trying to fix it yourself.
When it comes to major adjustments including broken parts, malfunctioning opener, missing panels, and other essential issues, ensure that you get in touch with a professional technician. There's no need to tinker with something that you have no knowledge about and turn a simple issue into a complex problem.
3. Garage Doors Are Noisy By Nature
⎆ False
Everyone has come across a garage door that opens and closes with a loud noise. This type of noise points to serious issues inside the operating mechanism of the garage door and therefore is potentially dangerous as well.
These types of issues might come from simple dry moving parts that are worn out over time or loosely attached bolts and screws. However, unless you hire a competent professional to repair your garage door, you may never know the root of your problem.
4. Insulation Of Garage Doors Is A Hype
⎆ False
If you live in an area that is dominated by extreme and harsh weather conditions, the insulation feature is indeed very effective in combating the loss of heat or cold.
For example, in the summers, due to the insulation feature of your garage doors, your air conditioners need to work less because there will be less interference of outside heat. So, your air-conditioner will be able to cool down your home faster without wasting as much energy into the process. The same can be said about winters and room heaters as well.
Plan Your Renovation With These Easy 3 Steps
How To Get Rid Of Bed Bugs, Rats and Pigeons
6 Types of Architects: Choosing The Right One For Your Project
Share This Story, Choose Your Platform!