Renovating a home is a fun project that allows you to make your home exactly how you want it to be. Choosing to buy an older home or a home to renovate, often allows you to create a home that is full of character and charm. But, it's important to learn when to seek professional help with the renovation. This is especially true if your home has black mold as many older homes do.
When redoing any home, you often have a rollercoaster of days. You have days with accomplishments and days where you run into problems. Of course, it's an incredible feeling to renovate your home by yourself, but sometimes it's more important to get professional help.
Understanding black mold helps you identify a problem before it becomes a disaster. It's also the perfect time to identify when to seek professional help to remove the mold.
When to Seek Professional Help for Black Mold Removal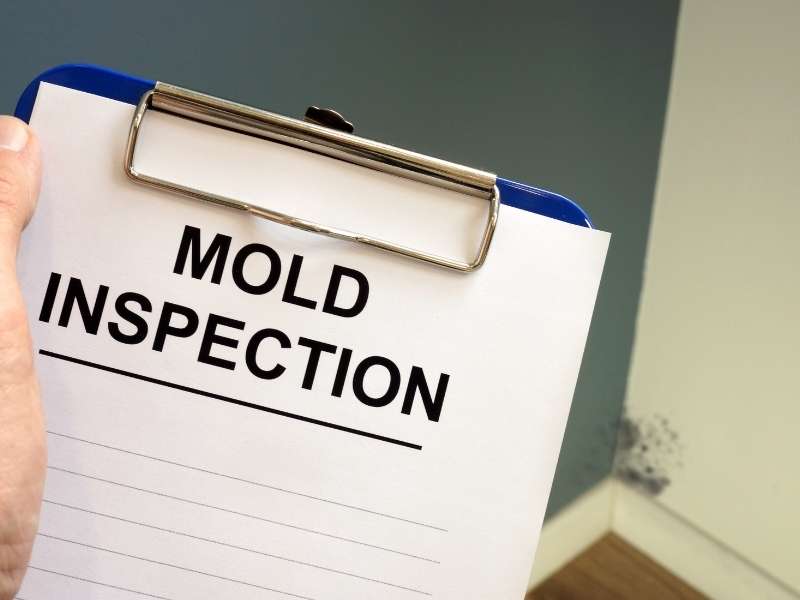 Identifying Black Mold
If you are renovating your home, it is wise to know how to identify black mold and what to do about it. Black mold releases toxins into the air that cause multiple medical issues and is fatal in certain circumstances.
There are multiple factors that show you have black mold and should seek professional help immediately.
• Learn the Black Mold Color
One major identifier of the black mold is its color. As the name suggests, this type of mold is typically dark black in color. Black mold that is just beginning to grow is dark green in color. So, always get the black mold in your home removed by an expert.
There are a variety of molds in nature with a variety of colors. But, black mold is toxic to those with breathing issues. Identifying mold early keeps you and your family safe and healthy.
• Find Where it Grows
Another aspect of black mold that you must find it where it typically grows. You can find black mold in places throughout your home that are moist. The moisture can come from a leak inside your home, humid moist air, or condensation.
But, anytime an environment is wet, it is a breeding ground for black mold. Remember, this is toxic and you must call professionals for removal.
• Learn the Distinctive Smell
Black mold also gives off a sweet musty odor, alerting you to an issue sooner than you can actually see the mold itself. This type of mold typically resembles dirt and is easily mistaken by the common home renovator.
Removing Black Mold
There are multiple companies where you can purchase a mold tester, but they don't always give the most accurate reading.
Also, many think scrubbing mold with detergent and water kills the spores, but that isn't completely dependable. Your best bet is to ensure complete removal of the black mold is to call a professional that is knowledgeable about black mold removal.
How to Prevent Black Mold
After professionals take care of your black mold problem, there are steps to take to reduce the likelihood of getting the growth again. One major thing is to keep your home dry. Of course, fix any leaks right away when you find them. Additionally, ensure that your home has proper ventilation.
Another step is to ensure that there is proper air circulation in the rooms that had the mold. You must allow these areas to stay free of moisture as much as possible.
• Protect Yourself During Renovation or Moving
If you are dealing with or move items that have black mold, make sure to wear proper protective gear. Gloves and goggles offer you protection and ensure that you don't come into direct contact with mold.
Conclusion
No matter if you are buying a new or older home, knowing what to look for when it comes to black mold is incredibly important. If you are renovating your home, wearing gloves throughout is wise just in case you come into contact with black mold. Renovating your home is a lot of work, allotting certain jobs to professionals will help you have a stress free renovation.
Black mold causes a multitude of health issues and will continue to grow and get worse if not taken care of effectively. There are professionals who have the right training to identify and remove the black mold to ensure it is gone for good.
Hiring a professional allows someone who is incredibly knowledgeable to take care of your home so you can focus on the rest of your home renovation.
If you have any tips or suggestions you want to add, please do so in the comments below. You will also find other links below to take you to more interesting articles about ALL things DESIGN.
Images Courtesy of Canva.
Other Posts You Might Enjoy:
How Your Business Should Use Video Marketing
Seasonal Maintenance: Why your Property Needs Checking for Problems on a Regular Basis
The Ultimate Guide to Home Maintenance
Share This Story, Choose Your Platform!