Wondering how to choose the best architecture firms in NYC? Those who have never done it before may find it complex and intimidating. We aim to provide you with specific guidance on beginning the process and seeing your ideas through to completion.
A Guide to Select the Best Architecture Firms in NYC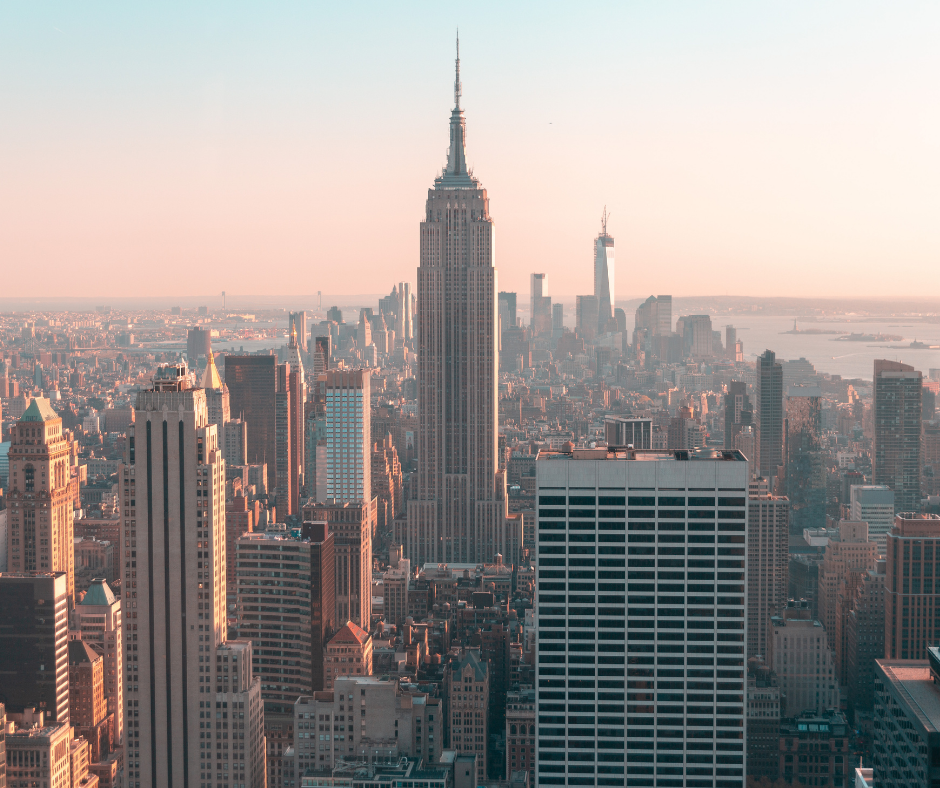 Finding and selecting the right architectural company is maybe the most important stage. Partnering with an architecture company from the beginning can help you maximize the value of your home and ensure a successful building. Check out these pointers to help you find your perfect fit.



Conduct A Thorough Search
When looking for architectural firms, make sure you choose certified architects that have been trained in the design and building processes. Proficient residential architecture businesses may plan and design properties while considering accessibility, design, safety, space, construction materials, aesthetics, pricing, and the building timeline. Architecture and construction companies in New York create exact concepts and turn them into reality. Examine whether they are morally obligated by rules of behavior and respect local laws.
In the United States, there are over 100,000 licensed architects. As a result, you must handpick the one who will offer the best home renovation services while considering the beauty of your building, functionality, and public safety and welfare. When looking for architecture businesses in New York, look into the local construction organizations. Another method is to ask family, friends, and coworkers for suggestions. You might also search for architecture firms in New York on nicelocal.com.



Examine The Designs in Their Portfolio
You should check through the previous projects on the websites of prospective architectural firms. Ensure that their renovation projects inspire you. Spend some time thinking about the sort of architecture you enjoy and looking for examples of it. Viewing the examples will assist you in picking the best architectural team for you.



Define Your Architectural Design Needs
The American Institute of Architects outlines the basic architectural designs included in an architectural firm's proposal. You must develop a clear project concept with several phases, such as pre-design, feasibility analysis, and many others. This is the foundation upon which they built a complete architectural project. The right architectural firm can assist you in establishing goals, limits, possibilities, and the viability of your timeframe and budget.



Examine Their Knowledge of Digital Models
Intelligent 3D modeling allows architects to visually develop ideal homes during the pre-construction stage. This contributes to better coordination of all architectural, structural, and MEP systems, as well as tracking and scheduling components. Furthermore, 3D modeling allows architectural companies to envision every aspect of your space, reducing the risk associated with design and construction. Therefore, look for top architectural companies that use 3D modeling in the design phase.



Excellent Customer Service
In picking an architect, customer service may help or hinder your decision. An architecture company that cares about its consumers and strives to provide them with the greatest possible encounter is the one you should consider investing in. You should plan several meetings with the residential architect to discuss your requirements and determine how well you get along. These discussions will assist you in deciding whether the architecture firm is a suitable fit for your requirements.



Assess The Objectives of the Architecture Company
All architectural companies have a set of fundamental beliefs that guide their designs and operations. Occasionally, the ideals are plainly expressed on their sites, while other times, you have to inquire from the architecture company personally. Every company must understand its mission and work with others to share its views. If the fundamental principles of a prospective architectural partner meet your home renovation demands, go ahead and choose them.



Clear Fees
The greatest architects are not inexpensive, but that is a good thing. However, be cautious when negotiating prices because some firms may quote you a price, revealing no hidden fees or charges that may arise later on.
Ask lots of questions about the pricing, and expect the residential architect to be completely honest. For example, when gaining a quote, inquire whether the charge includes tax, as this might affect your budget.
When you've decided on an architect, put it all in writing: the project scope, the terms of your contract, the building budget and the architect's fee, the timeline, and any other crucial project information. Finding the architect is crucial to having a positive experience when creating your new home. Hopefully, these tips will help you make an informed choice to find the best architecture firms in NYC.
Other Posts You May Enjoy:
THE ROLE OF ARCHITECTURE IN COMMERCIAL BUILDING DESIGN
WRITING ABOUT ARCHITECTURE: 10 TIPS FOR IELTS STUDENTS
6 HOMES KNOWN FOR THEIR UNIQUE ARCHITECTURE
5 GREAT EXAMPLES OF MID-CENTURY MODERN INFLUENTIAL ARCHITECTURE
Share This Story, Choose Your Platform!