Building your own home is an exciting and rewarding experience. It's also a huge undertaking that requires careful planning and consideration of all the details involved. From learning how to adjust a threshold to choosing the right location and selecting materials, there are many decisions to make when building your own home.
9 Things to Consider Building Your Own Home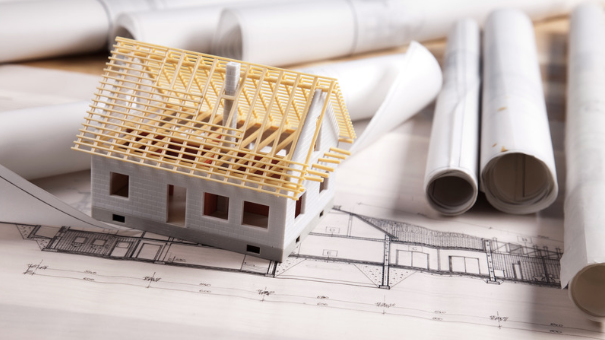 To ensure you get it right, here are nine things to consider:
1. Location
When building your own home, location is perhaps the most important factor to consider. Careful thought should be placed on how close you want to be to amenities such as grocery stores, schools, and public transportation. You should also think about the distance of your home to other family members and friends.
Choosing a location that offers a good balance between convenience and seclusion will help set the tone for the rest of your home-building journey.
2. Budget for Building Your Own Home
You can't start any construction until you have a budget in place. Figure out what your spending limit is and don't go outside of it. Make sure you research materials and find the best possible deal without compromising on quality.
In addition, consider the cost of labor when calculating your budget—it's not always more cost-effective to do everything yourself. Consider hiring someone who has experience with construction projects to help you if it's cheaper to do so.
3. Design
From the threshold to the roof, the design of a home is one of its most important aspects. Regardless of whether you want to focus on more of an aesthetic or practical perspective, there are plenty of things to bear in mind when deciding how to design your home.
The size and shape will be determined by how much land you have available and what kind of style you want to achieve. If you plan on living with your family, make sure to consider the number of bedrooms and bathrooms you need. If you plan on living alone, opt for a more open concept; many people enjoy having larger living spaces in their homes.
4. Materials
Building your own home is an exciting endeavor, but it's also one that requires careful consideration, and one area that must be thought about is materials.
The type of materials used can have a major impact on both the look and longevity of the structure. So, be sure to do some thorough research on this and consult with professionals before making a final decision.
5. Permits & Regulations for Building Your Own Home
Depending on where you live, you may need to obtain permits related to septic systems, energy efficiency, zoning restrictions, etc.
It is important to research local laws and regulations so that you can make sure that you are compliant with all requirements and do not face any legal repercussions down the line, as this can delay your process.
6. Utilities and Connections
Don't forget about the utilities and connections. From electricity to gas, water, and sewer lines, you need to research what kind of services are available in the area. Make sure that your home is within reach of these services and that they can be connected easily.
If possible, try to get a connection plan from the company so you know exactly how much it will cost before you start building and factor this into your overall budget.
7. Contractors
Building a home on your own can be an incredibly rewarding experience, but also complex and challenging. To make the process run as smoothly as possible, ensure that you have the right contractors on board.
Contractors provide services related to the construction of a home such as architects, engineers, laborers, electricians, and plumbers. It is important to search for contractors who are experienced in the type of project you are undertaking and be sure to check their references carefully.
8. Financing
for Building Your Own Home
Like with anything else in life, you must keep your finances in mind when deciding to build your own home. The costs associated with a self-built home can easily spiral out of control if not properly budgeted for.
Therefore, it is essential to have a good understanding of what kind of funds are available as well as the various loan options to help finance the project. 
9. Construction Timeline
Finally, once you have everything in place, planning your construction timeline is important. This is where having a good contractor or builder can come in handy and make sure everything goes according to plan. Having a clear start date and end date should be established as well as keeping track of any potential delays due to weather or other unforeseen circumstances.
Taking the right steps throughout the construction process will ensure that you have a beautiful, functioning home in no time.
Conclusion
No matter how big or small your project is, it's always important to consider all of the factors mentioned above. Doing so can help make sure that everything goes as smoothly and stress-free as possible.
With patience, a little research, and proper planning, you can build the home of your dreams.
Other Posts You Might Enjoy:
How To Build Your Dream Home From The Ground Up This 2023
3 Benefits Of Building Your Own Home
Guidelines To Building Your Own Custom Home
Share This Story, Choose Your Platform!