Creating an ideal outdoor living space is one way to make your home more functional and valuable. As a homeowner, making informed decisions is paramount in this regard. Besides your plan, finding a reputable contractor to handle the custom outdoor project is beneficial.
Tips to Know Before Hiring a Contractor for Your Outdoor Project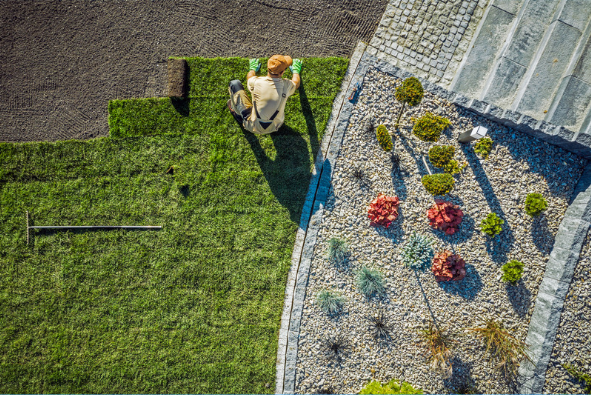 Remember these important things before hiring a project contractor, as you weigh your options.

Determine Your Outdoor Project Goals
Before you begin your project it might be wise to ask what activities you want to do in your outdoor space. Will you use the space for family gathers or just want a quiet sanctuary to enjoy nature? The answers will help you understand your needs and determine your goals. By determining your goals you can begin to create a plan and decide which contractor will be best for the job.
Get Estimates From Several Contractor Companies
You should get at least three quotes and estimates from contractors in your areas to meet your project's expectations. More quotes make it easier to create a realistic budget and handle your custom outdoor living project effortlessly.
Note that companies such as Allied Outdoor Solutions help you understand different perspectives of your project, making it easy to develop a sustainable budget. It is easy to avoid extra expenses by getting an idea of the work you need to do and how the contractor will help you. 
Assess Your Space For Your Outdoor Project
When designing for an outdoor area you want to make use of all the available space. Assessing the dimensions of your outdoor area can help with picking furniture or other outdoor builds. The contractor you hire will work as per the yard's plan.
For this reason, seek expert help when assessing the area, developing a design, and collecting the materials for the project. You find it easy to get the best from a custom outdoor living contractor when the available space can sustain the project.
Try to Hire a Local Contractor for Your Outdoor Project
You easily get the best from a contractor that understands the topography and weather patterns of the areas. A local and licensed contractor knows how to navigate these factors and ensures you avoid mistakes that might compromise your efforts. Besides the license, be keen on the contractor's reputation. Check previous and current work to determine their experience and relevance to your needs. You also save time and resources by working with a contractor with a network of local suppliers and other professionals needed for the project.
Research Local Permits
While the laws and regulations vary among states and local authorities, learning about your legal needs before embarking on the project is crucial. Reach out to the local authorities and offices to know the permit application process before proceeding. Note that the permits you need for custom outdoor living projects might differ.
Learn About Contractor Fees
At the end of the day, paying for the contractors' services is mandatory. For this reason, ensure you learn about the contractor's fees and other financial requirements before deciding. Compare the contractor fees among the local companies to help you make an informed decision.
Working with the right contractor is a step closer to achieving your long-term goal. For this reason, learn the important things that might influence the work done by the contractor. The points explained above should be helpful for your needs.
Other Posts You Might Enjoy
5 Ways to Improve Your Outdoor Living Space
Everything to Know About Home Improvement Contractors
5 Tips to Design the Perfect Outdoor Space
Share This Story, Choose Your Platform!