Owning a home is a life-long dream for many people. A home offers stability for you and your family during good and bad times. The best part about owning your own home is being able to create and modify new spaces to suit your growing family.
If you're building an new home you have the ability to modify existing house plans prior to the build. In doing this it will allow you to create the open spaces you need without consistent renovations down the track.
If you've bought a preexisting home however, you can still modify existing house plans to bring out open spaces in smaller areas, especially in the kitchen. If this is what you're trying to achieve, then these tips below will help you create an open space inside your home that everyone can enjoy.
Open the Space Inside Your Home with These 5 Designing Tips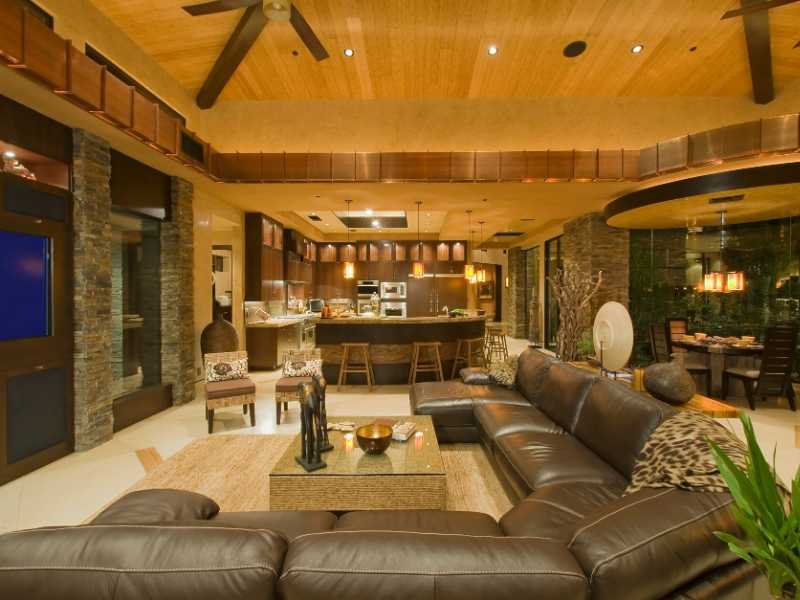 ① Create a Multi-Purpose Room
Be creative and turn a particular room into an open space inside your home. Don't restrict yourself by using a place made for a specific purpose. For instance, try to transform your closet into a home office. Thus, the room can offer a more significant role than being storage for your clothes.
For kids' rooms, divide the rooms and create a zone where they sleep, study, or play. Also, utilize bulletin boards, attach their works, and other storage accessories to prevent them from messing up the room.
Additionally, try making various approaches to create smaller rooms from large areas. To make a difference between different regions, slightly raised floors is the best option. You will find that it has a smooth passage by attaching small steps to elevate a particular area. Moreover, it is usually used in modern houses to make separate rooms from the other spaces. Thus, with this technique, you can turn a large area into multi-purpose rooms.
② Play with The Lighting
Although this may sound simple, lighting plays the most significant role in making your house spacious. Even if you have a large area, if it might produce poor light, making the room seem confusing and dark.
Instead, place various lighting styles to your rooms and gradually add more to highlight the spaces. For instance, consider placing a chandelier inside the dining room to brighten the space and make it more orderly and visually appealing.
Furthermore, making use of natural light can also enhance the dimension of your home. Windows let the daylight enter, so install them perpendicular or next to the walls as these surfaces will be the sunlight reflectors. Also, spaces within rooms can make the sunshine enter from one place to another.
③ Utilize High Ceilings & Store Vertically
Despite living in a small space, if your house has high ceilings, you can take advantage of that. For this design, try to install storage above and place the things you sometimes use on that organizer. Having ceilings higher than usual can be beneficial to create more spaces and make the area vast enough.
Additionally, vertically storing your items helps save and enhance the space in your home. Also, purchase organizers for behind the doors or hanging chairs. This makes ideal spaces in your kid's room and an alternative place to install your potted plants.
Next, remember to apply the organizing principle of prime real estate, which means that you'll place the items you often use on the most accessible area. Then, the ones that you rarely use will be away from your reach. When you stand up, the most convenient place to reach is between your hips and shoulders.
If you are sitting, the easiest are those within the arm's reach. Thus, if you're using vertical organizers, place the items you use daily within your reach. Then, store the items that are handled infrequently up above.
④ Organize Your Items Properly
Displaying too many things makes your house feel tight and messy. To avoid this, enlarge the space with organizers and multi-functional furniture, like an ottoman. Doing so will enable you to store game accessories, blankets, pillows, books, and more without your visitors noticing. It is a useful item that for a storage or a sitting space. Aside from that, look for coffee tables with drawers for more storage space.
What's more, try using vertical shelves in your pantry and drawers for your dry goods. Then, for the bathroom, place baskets underneath the sink or at the back of the door. You can also use a shoe organizer to store jewelry, combs, makeups, and other necessities used to prep yourself.
⑤ Add Color to the Wall & Decide on the Partition
Adding hues to the walls serves to make the room look more spacious. Also, select a matching color for the whole area. Or, add contrast for another fantastic idea to make it roomy. Depending on the color of the walls, decide if you want darker or lighter hues, and use the contrasting colors in the tables, chairs, cabinets, throw pillows, and appliances.
Choosing between glass dividers and columns also contributes to creating open spaces. Glass partitions divide the room without making a thick barrier, so the sunlight flows freely. On the other hand, using columns and beams instead of walls offers support without blocking your view.
⎆ Takeaways
Regardless of the size of your house, creating an open space inside the room is an easy task to do. All you have to do is to consider these tips, and you can say goodbye to your crowded area and turn it into the cozy space that you need.
If you have other suggestions, we want to hear from you in the comments below. We are also providing a few links below for your optimal pleasure of all things design.
Images Courtesy of Canva.
Other Posts You Might Enjoy:
Five Things to Plan for When Renovating Your Home
How to Spot and Treat Termite Infestations in Your Home
10 Signs that You Have a Leaking Basement in Your Home
5 Home Improvement and Remodeling Ideas to Boost Your Home Value
Share This Story, Choose Your Platform!