You are getting a new roof and that's exciting. The problems you have with your roof are taking place and the look of your home is bound to improve dramatically. However, be aware that once the roofing crew arrives, your house immediately undergoes a complete transformation. In fact, it's now a construction zone with all the dangers that work zones bring. To have a safe and uneventful home roof replacement, here are some tips to keep in mind for the protection of you and your home.
5 Ways to Plan Ahead for a Home Roof Replacement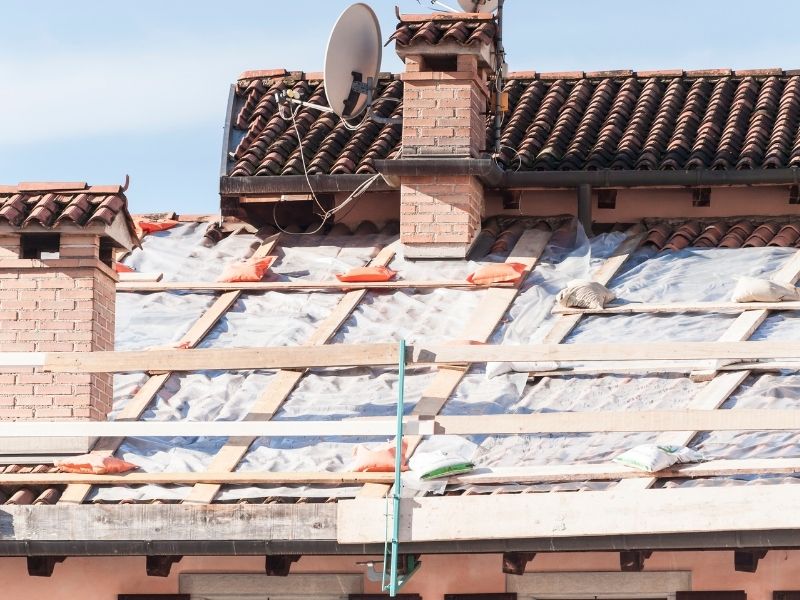 1. Kids and pets are your first priority.
Kids are naturally curious and they will want to know what is going on. They may stand around looking at the roofers climbing the ladder or hauling materials and equipment. If your children are old enough to understand, make it clear to them that this is a dangerous project and they should stay inside. Otherwise, you may consider being away from your house until the project completes. Pets should also be kept indoors and away from any possible harm.
2. Keep your cars safe.
If you have a garage, you must keep the cars inside. If you need to use them during the roofing installation, park away from your home and leave the workers free use of your driveway. Trucks and tools need to be moved throughout the day. Also, prevent dust and debris from getting into your garage by keeping the door closed at all times.
3. Remove decorations.
Roof installations are noisy projects and they also cause plenty of vibrations to the home's structure. If you have pictures on your walls, particularly in rooms that are directly below the roof, take them down. Any decorations that may fall off tables should also be placed out of harm's way. If possible, secure lighting fixtures and chandeliers.
4. Think about the outside of your home.
If you have a grill, an outdoor table and chairs, children's toys, and other pieces that you don't want to be harmed, bring them inside and save yourself the trouble of having to dust every inch once the project is finished.
Your landscaping is also important. Cover it if possible before the work starts. Also, mow the grass and trim any branches that may be too close to the roof.
5. Cover what's in your attic
If your home has an attic and you have stuff stored there, keep in mind that roofers will be walking and working right on top of this space. It is common for dust and small pieces of debris to fall into the attic during installation. Cover your belongings with old sheets or drop cloths until the roof is complete. Then, be ready to do some vacuuming and dusting once the roofers are gone.
There are some other actions that may be useful and may make the project run smoother such as having identified what power outlets the workers might use. If you do not have any outside, the ones they use need to be accessible to the roof, maybe through a window or back door.
In conclusion.
Giron Roofing Inc. knows that, with a little bit of preparation, your roofing installation will proceed as planned and before you know it your house has a new roof. If you have any questions, talk to your roofing contractor before the project begins. If you have any questions or suggestions, we always love to hear from you in the comments below. Also below are links that will take you to more fantastic articles about ALL things DESIGN for your home or business.
Images Courtesy of Canva.
Other Posts You Might Enjoy:
How Much Does it Cost to Replace a Roof?
5 Reasons to Consider Metal Roofing for Your Home
Love Sleek and Chic? Here's How To Use Epoxy Flooring In Your Home
Share This Story, Choose Your Platform!