Concrete is one of the most preferred building materials when it comes to homes. Its strength and durability of concrete projects make it ideal as a foundation. Unlike wood, it doesn't rot or burn, so it makes houses long-lasting. In addition to basements and walls, you can use them for furnishings inside and outside the home. 
Ideas For Your Concrete Projects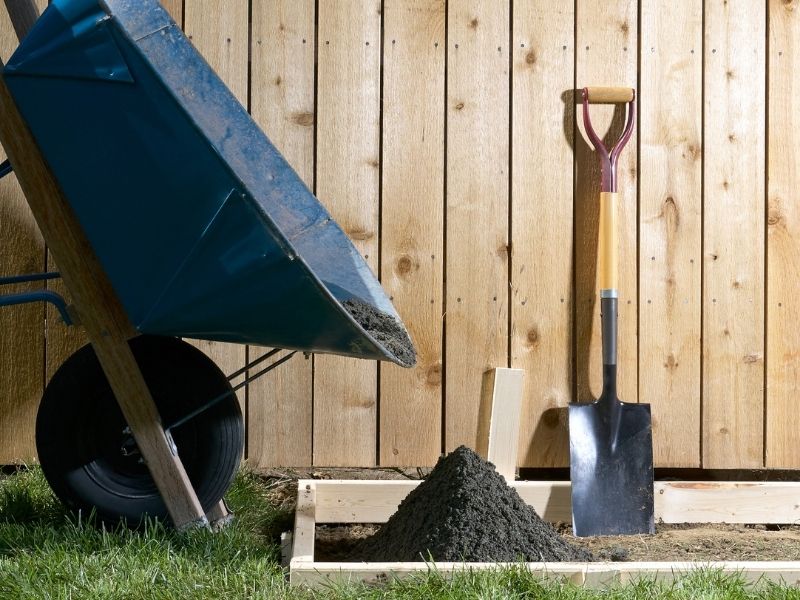 If you're looking for concrete projects to do while the weather is nice and sunny in Colorado, look no further. Here are some tips and tricks you can use to make concrete a functional and aesthetic feature of your home.
1. Bring in the pros.
Professionals are your best bet when it comes to major concrete projects in your home. They're experts at using the material and they also have the equipment to ensure quality. They understand that the right mix and condition is crucial to a successful project. They may even include creative touches to make your concrete projects unique. 
If you're planning on adding concrete to your home's interior and exterior, you can consult local professionals such as Concrete Contractors Colorado Springs and others for your home improvements.
2. Choose your concrete work. 
Concrete is a versatile building material that can be used for various home enhancements. Besides retaining walls and privacy screens, you can also use them to extend your space. Use it for a patio or porch as an easy transition to indoor-outdoor living. You can even use it to for a less slippery pool deck or make a small pond.  
You can also create home furnishings with a bag or two of cement and some tools. Create a stool, a table, or a countertop. Use molds to create vases, pencil holders, or even drawer pulls. If you're confident with your skills, make a concrete sink or a resting bench.
Aside from house additions, you also need to check if your concrete installations need patch-up work. Concrete can crack or discolor when exposed to sun and rain, so it's essential to inspect them.
If you notice this on your driveway, it's best to call Driveway Repair Colorado Springs and others for restoration. They can check and resolve these issues to make your driveway safe and beautiful again. In addition, contractors can also resurface floors, pathways, and patios.
3. Add design and texture.
There are various ways to make concrete lively and interesting. You can choose more than the usual smooth finish to create a distinct texture on any concrete surface. Wooden planks can lend a uniquely organic finish to walls while metal formwork gives a sleek and smooth finish. 
Adding aggregates to the concrete mix can make it more textured. Besides gravel, crushed stone, and sand, eco-friendly options include recycled concrete and recycled glass. You can even ask contractors to create designs with stamped concrete. Choose from various patterns that can complement your house exterior and boost curb appeal.    
4. Explore paints and pigments. 
Concrete is best known for its grey tone. While this works fine for most, you can use paint to add color to your concrete home projects. Use elastomeric paints since they make surfaces appealing and less prone to cracks.  
You can also consider adding pigments to the concrete mix. Choose from solid colors such as black, red, yellow, or even pink. Pigments are a growing trend in construction as a simple yet inexpensive way to make concrete vibrant and unique.
5. Spruce up with stain and varnish.
Varnish isn't only for wood as it also protects concrete from dirt and water. Concrete sealers form an impermeable layer to keep moisture out and prevent damage. Epoxy sealers last for 1-5 years before it requires reapplication. Penetrating sealers, on the other hand, can block dirt and moisture for longer than five years.
Aside from protecting your concrete projects, you can also use concrete treatments to mimic other flooring materials. Acid-stained concrete can mimic marble while etching can resemble ceramic tiles. You can also choose stains to give a lustrous effect.
In conclusion.
Concrete is a versatile construction material that can do wonders for your home. Contractors are the go-to persons for significant projects since they're experts in building outdoor extensions and undertaking repairs. If you're the DIY type, you can fashion concrete into functional home furnishings such as stools, benches, and tables. 
In addition to its basic grey color, you can create unique concrete projects using paint, pigments, and stains. They add life to concrete and enhance your home's exteriors. While stains and dyes make it appealing, varnish protects concrete longer. Sealers also help improve concrete and ensure your projects last for a lifetime.
If you have any questions or suggestions, we always love to hear from you in the comments below. Also below are links to more fantastic articles about ALL things DESIGN for your home or business.
Images Courtesy of Canva.
Other Posts You Might Enjoy:
5 Signs Your Concrete Needs Repairing
Follow These 5 Tips Before Breaking Up Concrete
4 Reasons to Use Insulated Concrete Form for Your New Home
Precast Concrete; a Future in Residential Homes
Share This Story, Choose Your Platform!