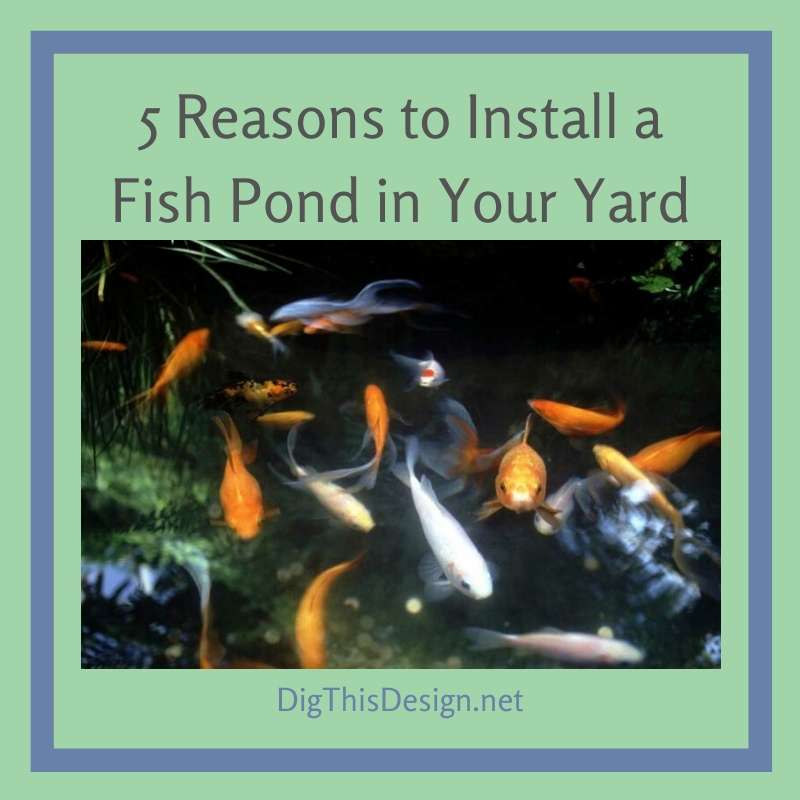 Imagine sitting in your yard on a warm summer's day and listening to the gentle burble of splashing water. Then, imagine the bright colors of exotic plants and fish. You will feel at peace and tranquil. A fish pond gives you all of this and more.
We invite you to continue reading to learn about many reasons why people choose to install fish ponds in their yards.
Why a Fish Pond is a Great Landscaping Feature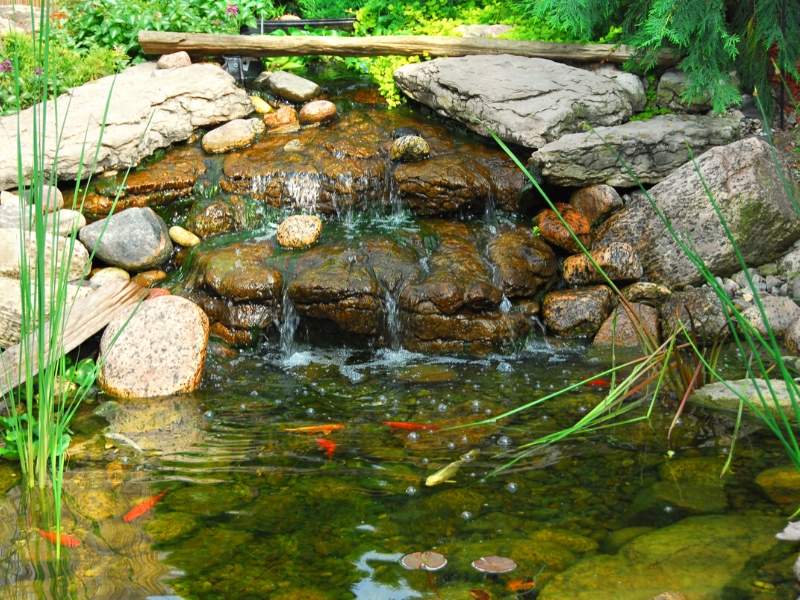 ⎆
Boosts Curb Appeal
If you're tired of a bland, boring exterior, and you want to spruce it up with something unique, a fish pond is a great idea. Ponds offer a beautifully unique design touch, especially when you place interesting plants around it (and even in it), not to mention the fish themselves.
Your fish-pond will act as a focal point in your yard and even if you lack that proverbial green thumb, you'll still have a fun and fantastic place to gather and relax. If you're seriously considering a fish pond, you'll want to make sure it's adequately protected from pests. Companies such as Hotfoot provide this service (and more). The last thing you want to do is create a picturesque feature pond, only to have it destroyed by birds and unwanted insects.
⎆
Enjoy Peace & Wellness
We live in a world that's constantly moving all the time. It's stressful, hectic and it leaves us very little time to relax and unwind. These factors directly contribute to anxiety, depression and even high blood pressure. Soothing features like a fish pond offer respite and relief because they create a calm environment. It is like making a small oasis of peace in your own backyard and spending just a little time there each day can make you feel more relaxed and at ease.
⎆
Take a Designing Adventure
Above all else though, a fish pond is a fun design adventure. It's enjoyable to put the pieces together and work out which kinds of fish will thrive in your desired environment. The same goes for the plants; some plants do better in and around ponds than others. You can even design an interestingly shaped pond or one that has fountains and stepping stones around it or across it. The choices are limitless when it comes to creating a beautiful pond for your yard. It's a space that you can truly cultivate and make your own.
⎆
Good for the Environment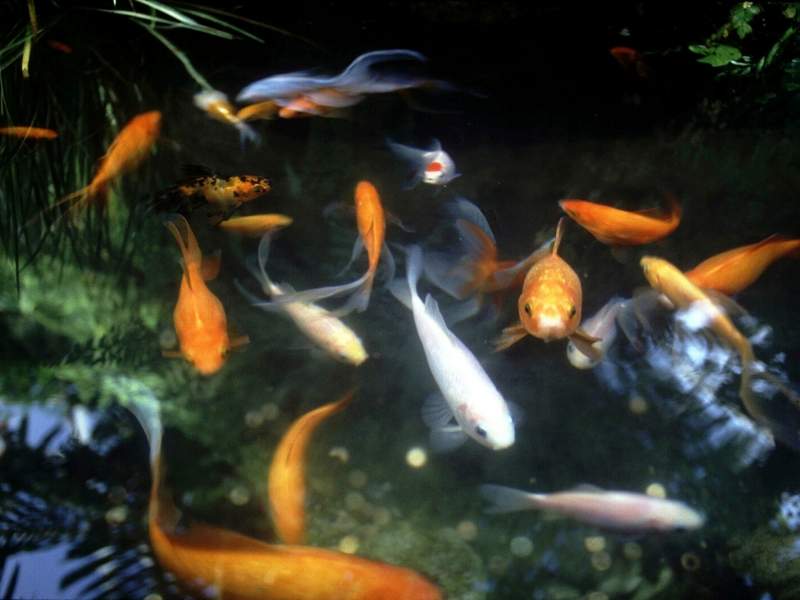 Planning and making a pond in your yard is a great way to educate children about how to conserve and manage water. It also teaches them about nature. Furthermore, having a fish pond is good for the ecosystem, in general. You'll find that small creatures such as frogs and newts navigate their own way to the pond in order to eat the algae and other plants or insects that are thriving there.
⎆
Fish Make Great Pets
We see it all too often in our society. People want pets, but they don't have the time or energy to devote to them. Fish make great pets in these circumstances because, all things considered, they're incredibly easy to care for. Assuming you set up your system correctly, it's mostly maintenance-free – though you'll obviously have to feed them regularly.
Images Courtesy of Canva.
Other Posts You Might Enjoy:
3 Landscaping Trends to Watch in 2018
Landscaping Tips to Boost Your Curb Appeal
4 Steps to Achieve Better Landscape Lighting
Landscaping Tips for Using Artificial Grass
https://digthisdesign.net/wp-content/uploads/2018/03/5-Reasons-to-Install-a-Fish-Pond-in-Your-Yard.jpg
800
800
Melissa Moore
http://development.digthisdesign.net/wp-content/uploads/2016/11/OLD_DigThisDesign_logo.jpg
Melissa Moore
2018-03-26 08:00:04
2021-01-16 10:57:28
5 Reasons a Fish Pond is a Great Addition to Your Yard