Saving money can feel like an uphill battle, even at the best of times. You might feel as though you are putting away what you can from month to month, only to find yourself in a situation where you have to dip into your savings to help cover day-to-day expenses. While this might be frustrating, there are some things you can to cover monthly expenses. One of the first things to do is learn how to save on your utility bills.
Utility bills can cause you issues for a number of reasons. Some, like electric, fluctuate throughout the year depending on a variety of factors. This can make it difficult to plan out your finances for the month and result in a higher than average charge.
So, stop struggling to get a handle on your utility bills and keep your money in savings. Here are three tips to help you save on your utility bills.
Save on Your Utility Bills With These Three Tips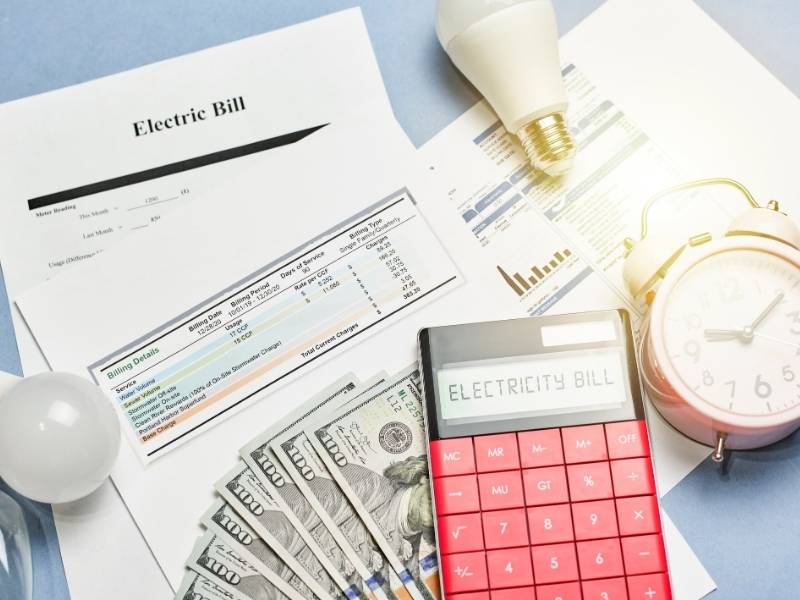 1. Make Your Home More Energy-Efficient
It is possible to make your home more energy-efficient. Not only will this help to reduce your electricity and gas bills, but it is also a generally more environmentally friendly way to live. Start by addressing any drafts that you might have coming into your home through doors and windows. These should be weather-proofed and fixed to avoid letting out the warmth in the winter.
Also, consider having your windows redone if they are older and not already double-glazed. Reaching out to a double glazing Birmingham company to install new windows will help to further insulate your home and keep the heat inside. This is an excellent way to save on your utility bills.
It's also crucial to check your home appliances. Old and damaged appliances tend to consume a higher amount of power because they need to work twice as much as new appliances with energy-saving features. So, it's a wise decision to replace old appliances with new ones to reduce your energy expenses.
In addition, your household practices can also reflect your energy expenditure. If you're not using an appliance, then turn it off and unplug the cord from the socket to reduce energy consumption. Teach your family members the importance of saving energy or maintaining an energy-efficient home for saving the environment and your budget control.
2. Shop Around to Get the Best Prices
Many people tend to set up utilities such as internet and television services when they move into a home and simply leave it at that. If it has been a few years since you have evaluated your utility providers, it might be time to shop around.
You can check the offerings of local electric providers in the state you reside in, such as Texas electricity rates, to help you make the right decision as to the best provider to choose. Aside from the rates, you need to consider the electric provider's reputation and customer service. More than anything else, you'd want to quickly reach the company if you come across electrical problems, such as power outages caused by natural disasters.
You will most likely be able to find a better deal if you go elsewhere. If you are more or less happy with the service you are already getting, it is worth getting in touch with your providers to see if you can negotiate down your monthly bill.
3. Watch Your Small and Large Appliance Use
Sometimes, the solution to your high utility bills is as simple as taking measures to reduce your electricity usage in the home. Break the habit of leaving lights on when you leave a room and turn off all non-essential appliances when you aren't using them.
You should also consider washing your clothes at a colder temperature. This will reduce the amount of work that your boiler has to do in order to heat water for the washing machine.
You can track how much power your household uses on a monthly basis by using an online electricity calculator. Many electric providers offer this tool on their websites to help consumers in choosing the best power plan for their needs.
In Conclusion
Use these tips if you need to save on your utility bills. If you have any questions or suggestions, please let us know in the comments below. Also below are links to more fun articles about ALL things DESIGN for your home or business.
Images Courtesy of Canva.
Other Posts You Might Enjoy:
What is an EDC Knife and Why Do You Need It?
Is At Home Work the New Normal for Businesses?
8 Tips to Making an Amazing Sports Man Cave
Share This Story, Choose Your Platform!