In America, asphalt roof shingles have been a popular roofing product for a very long time. They're hard-wearing, suitable for extreme temperatures, and they look beautiful. But, despite their popularity in America and Europe, shingles are still a relatively new player in the Australasian roofing industry.
There are heritage buildings in Australia with wood or slate shingles and these examples are primarily why people avoid shingles.
How much do asphalt shingles cost? The cost of those shingles in Australia makes them prohibitive, plus, they are a fire risk. However, asphalt shingles are more fireproof and less expensive to install, so they are rapidly increasing in popularity.
Here are some tips to help you learn more about asphalt roof shingles as you consider them for your home.
Ins and Outs of Asphalt Roof Shingles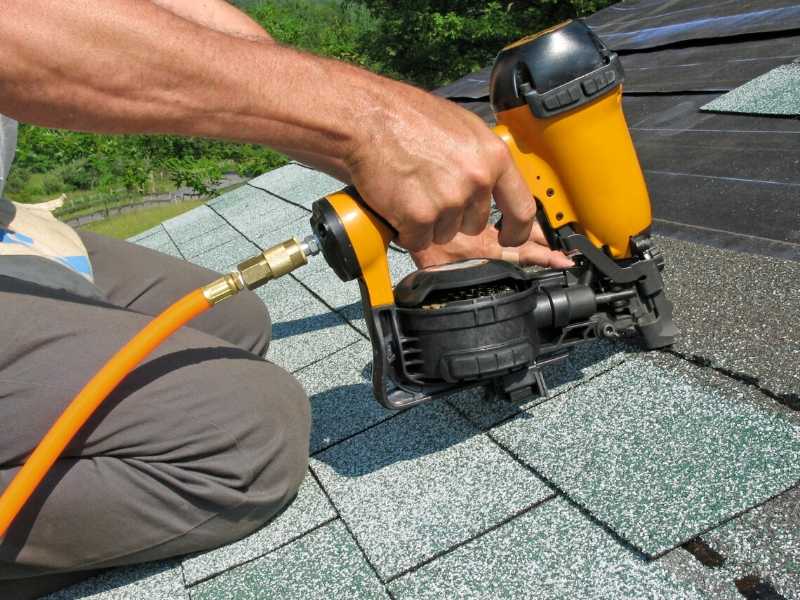 How to Install Asphalt Roof Shingles
The Benefits of Asphalt Roofing Shingles: A major advantage of installing asphalt shingles over other roofing types is the low cost. Even though the shingles are imported from America, they are still usually less expensive than other roofing options.
The other advantage is that they are comparatively easy to install. For a country that has a strong DIY ethos, this is appealing. Because this product is unfamiliar, we recommend you get roof shingles installed by a professional roofer who has experience with the product.
Here are some basic steps for installing a new shingle roof:
Measure the roof and calculate how many shingles you will need (keep in mind that these overlap).
Then, calculate how many shingles you need to fit across the roof (this gets more complicated if you have a multilayer roof).
Install underlay and flashing over the plywood, and make sure that you adhere to the code.
Moving from left to right, start laying down your shingles, nailing shingles in place as you go.
Shingles for Roofing Replacements
There are increasingly more new homes with shingle roofs. So, if you want to upgrade your existing roof, talk to your roofing contractor to see if asphalt shingles are right for your home.
Most of the time there are no problems with asphalt roof shingles installation. That's because usually you simply replace the damaged framework under your current roof, fix the ply layer, and then install the asphalt shingles (see here).
You must consider the weight of the shingles as they are heavier than a standard Australian metal roof. To be safe, order a building inspection to see if it is up to code the bear the weight.
In some places in America, they install new shingles directly over an old roof (re-roofing). We do not recommend this, as it causes moisture buildup and additional weight. It is also unlikely to meet Australian building standards in most areas.
• Hot or Cold?
In the intense temperatures found in Pilbara of Western Australia, anyone who has ever worked in a tin shed knows just how hot they can get. Asphalt shingles are not tested thoroughly in the intense Australian sun. However, in America, they provide additional insulation from the sun and they also provide warmth in the winter.
Repair and Maintenance
Shingles are relatively low maintenance, but they still require repair or replacement periodically. Hail damage is one of the primary causes of damage to asphalt shingles.
However, Australian bushfires might also be of concern. Interestingly, though, asphalt shingles have a high fire rating. While your roof is undergoing installation, talk with your roofing contractor about different options.
If you live in a high wind area, the contractor may use six nails rather than the more traditional four. However, be sure to consider the length of the expected roof life versus the additional cost of extra material and labor.
You will also want to consider the different fire ratings. Shingles come in different sizes and thicknesses, with each being suitable in some environments more than others.
Other Posts You Might Enjoy:
6 Tips to Help You Get the Best Roof Repair for Your Home
3 Excellent Ideas to Give Your Home a New Exterior Look
4 Tips to Pet-proof Your Lawn and Garden
Share This Story, Choose Your Platform!