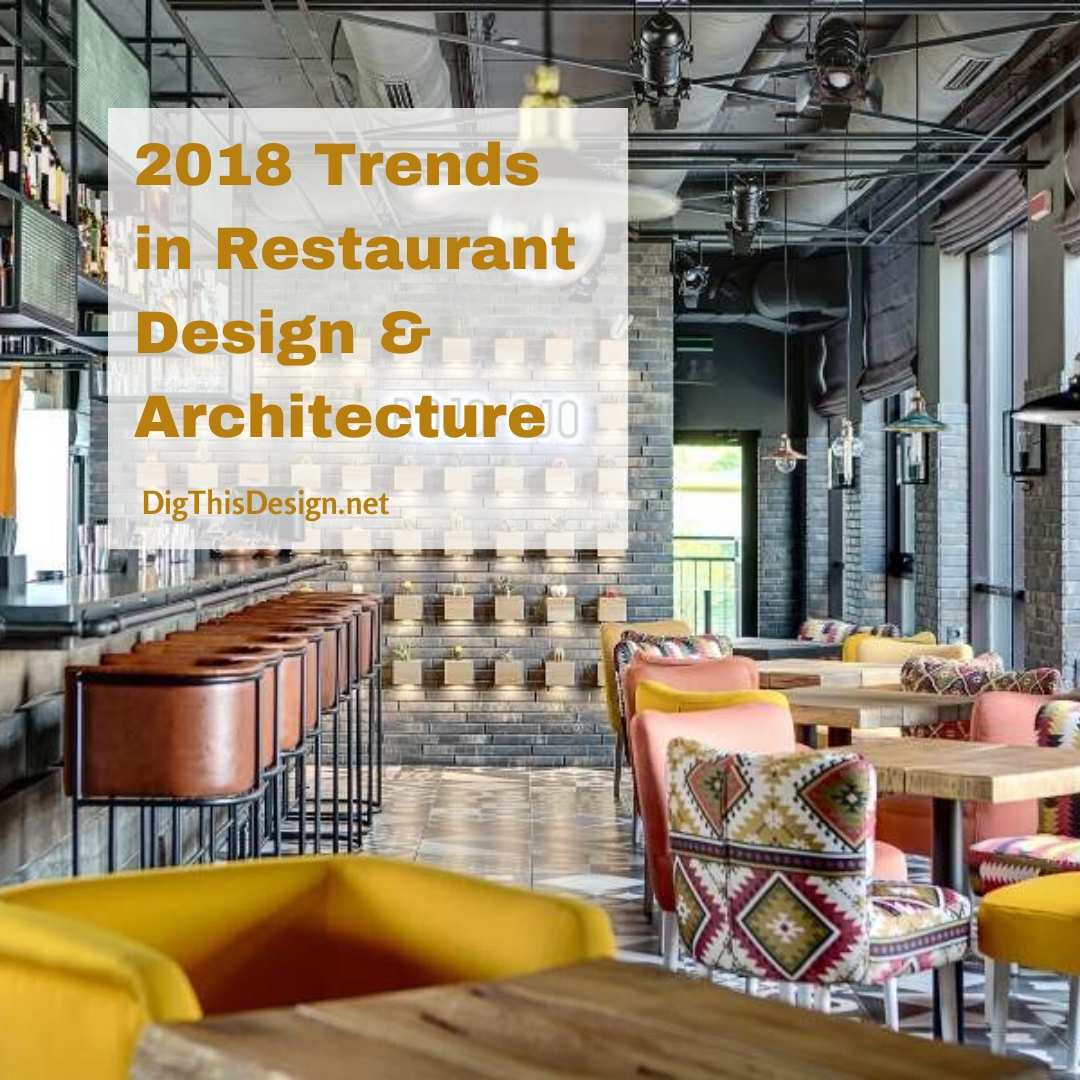 If you're planning to open a dining establishment, you've probably been searching through restaurant design, menu ideas, and more. However, there are many more in-depth design elements to consider, as well. Many of these are important concepts to consider when getting your restaurant up and running, as well. In the world of restaurant design, there are several trends taking the industry by storm. They're worth considering before cutting that red ribbon and welcoming guests the first time. Here are six restaurant design trends to think about.
Restaurant Design & Architecture 2018 Trends
Going Green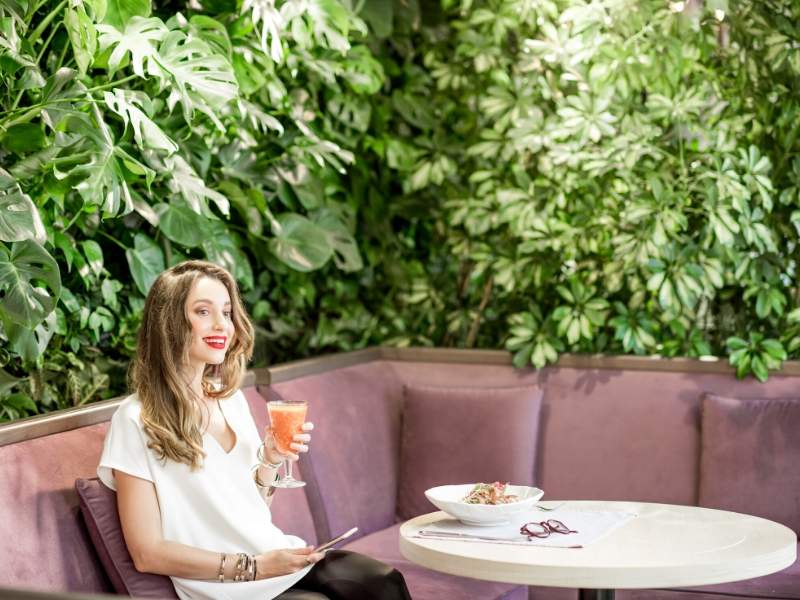 Going green goes far beyond simple eco-friendly materials for your building. In terms of restaurant design, we're talking about using actual greenery within the space. Like we're seeing in homes, more and more restaurateurs are embracing the use of plants and green walls to make them warm and welcoming. Furthermore, the farm-to-table trend is bold and ambitious. Many restaurants are actually growing their own herbs and product onsite. So, if you're looking to up your restaurant design game, consider this tip first.
Instagram It
In the world of social media, Instagram is an avenue that will ultimately change and transform how you market and conduct your business. It allows you to appeal to the masses and, by doing so, you can connect with potential customers. If you have a space that looks appealing in an Instagram square, people will immediately be interested. However, if it's not that attractive, your restaurant design and establishment simply won't sing. Make sure you take the time to learn about setting up great photos. Whether they're photos of your establishment or your food, take the time to set them up well.
Retro Vibes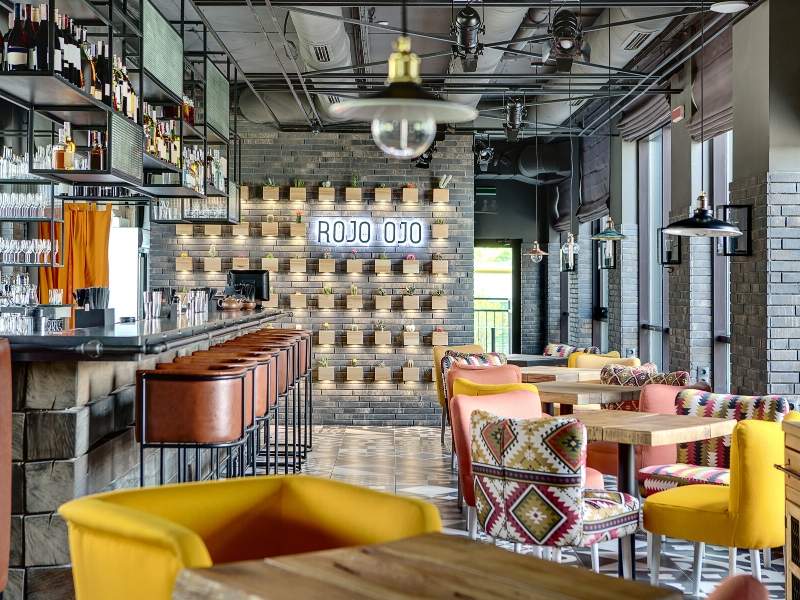 One of the biggest restaurant design trends to watch is the use of retro style. This includes everything from lighting to furniture, wall decor, paint touches, and beyond. Many establishments are utilizing metals like brass and chrome to accent their furniture and decor items to exude the 60s or 70s vibe. Others take things a step further by adding wood paneling for a rustic touch or using high-quality linoleum for a throwback element to their design. One thing you need to remember here is that your decor should be warm and friendly, and the vintage look should simply be an added bonus.
Less is More
We tend to see this trend carry over in all facets of design. Restaurants are no exception. We've seen the heyday of restaurants with elaborate furniture and decorations designed to make them feel lavish and fancy. However, in more modern establishments, a minimalist and understated restaurant design tends to hit a high note. Restauranteurs who embrace this concept tend to embrace the concept of the place, itself, as much as the decor elements. For example, the owner should consider the architecture first and foremost. Then, embrace those elements, embrace and enhance them, and avoid modifying them at all costs.
Mood Lighting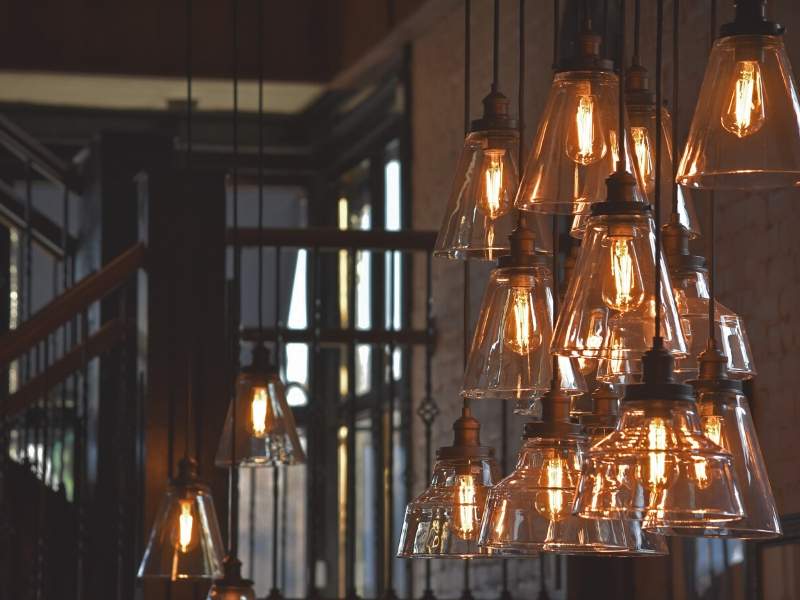 Great lighting is absolutely essential for any dining establishment. Done right, it's warm and welcoming, and it invites people into your space. However, done poorly, it can completely offset the vibe. The atmosphere within your restaurant is as important as the food, so it's essential your lighting plays its part well. One of the newest and most exciting trends in lighting is remote controlled lights. Through the use of a remote, a user can control everything from a single bulb to the entire restaurant at once. Furthermore, you might even be able to use a dimming switch or enhance your restaurant design with special colored lighting. Whatever you choose, don't skip over this element. It can make or break your space.
The Bottom Line in Restaurant Design
Restaurant design is ever-evolving, and it's no secret that it's not easy being a restaurant owner. Whether you're just opening your doors, or you're hoping to revamp your space, you want to take the necessary time to create a beautiful, welcoming environment. Consider all the design trends and options mentioned above, and make sure you set the tone from the start. Giving off a great impression is absolutely essential for success, and with people eating with their eyes first, you want to captivate from the start.
Images Courtesy of Canva.
Other Posts You Might Enjoy:
3 Tips to Create the Right Home Office Environment
Kitchen Renovation: Get the Best Return on Your Investment
How to Achieve a Chef's Kitchen in Your Home
Kitchen Style: 5 Faucets to Enhance Your Design
https://digthisdesign.net/wp-content/uploads/2018/04/2018-Trends-in-Restaurant-Design-Architecture.jpg
1080
1080
Melissa Moore
http://development.digthisdesign.net/wp-content/uploads/2016/11/OLD_DigThisDesign_logo.jpg
Melissa Moore
2018-04-28 08:32:28
2021-01-16 09:44:46
2018 Trends in Restaurant Design & Architecture