Acrylic console tables are the most versatile furniture pieces that can add more layers of creativity and luxe to your home interior. Available in various sizes, styles, shapes, and multiple functions, console tables are usually placed in the foyer, hallway, living room, and dining room. 
Why Choose Acrylic Console Tables for Your Home's Interior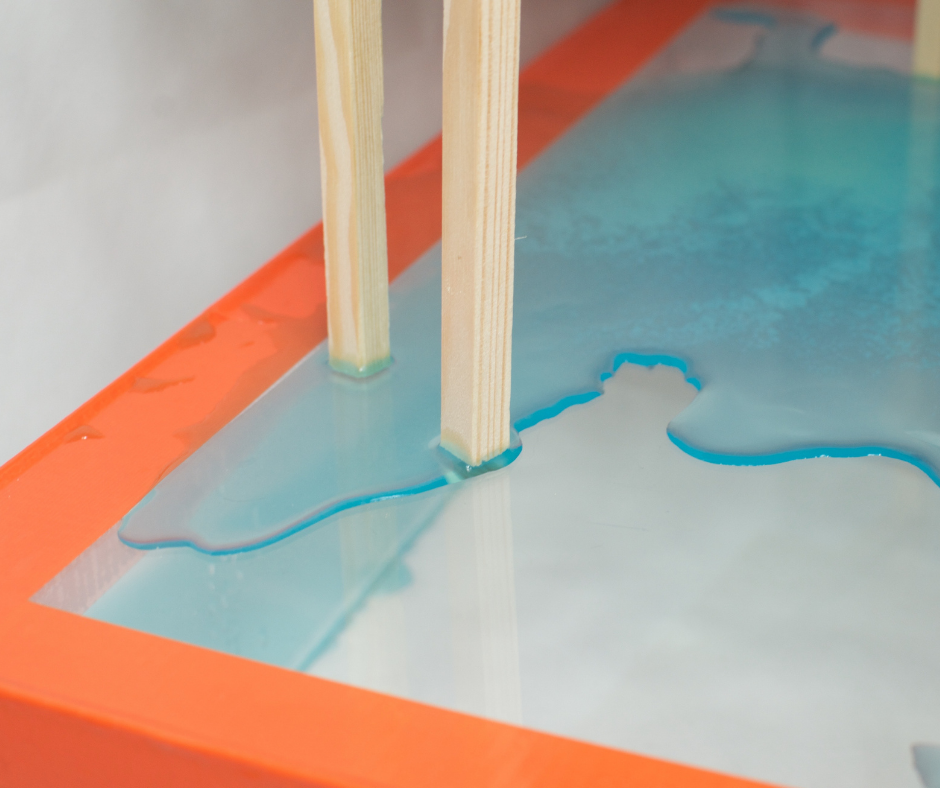 If you're planning to revamp and transform your home interior into one with a more Instagram-worthy look, adding a unique style of acrylic console table into your furniture set-up will surely create a gorgeous accent for your rooms and spaces. Keep scrolling and uncover some of the top benefits of delightfully versatile acrylic console tables for your modern home interior design.
Why Use Clear Design Acrylic Console Tables in Your Home
There are a plethora of benefits that you will enjoy from using these furniture pieces, and the following are just some of them. 
Flexibility in Style and Functions
An acrylic console table creates the best of both worlds—design and functionality. It is an endlessly flexible, adaptable, and multi-functional piece of furniture. You can use it to draw attention, accentuate a corner, and hold decors, flowers, and lamps. It can be a welcoming statement in the foyer, a well-dressed interesting visual in the living room, a sideboard for food in the dining room, or a stylish nightstand for your reading lamp in your bedroom. 
Your style and preference should appropriately fill out and blend with the available space in your room. Find out which size is perfect for your space: tall, low, narrow, or shallow. A small acrylic console table that perfectly fits into the wall is a space-saver while a more sizeable table will suit a wider and bigger open space.
Sleek and Minimalist Design
If you are up for a sleek and minimalist home interior style, acrylic console tables should be on your list of items to buy. These tables can range from minimal to uniquely creative style, design, and appearance—making them suitable for interior spaces of any size. You can choose small or narrow acrylic console tables to spruce up and zero in on your home spaces. The style and understated look of the acrylic materials will let your favorite decors or pieces take the center stage.
Acrylic console tables are simplistic in design, molded into creative and functional shapes. They perfectly fit into the modern and contemporary styled home interior, unlike the highly decorative wood furniture which is often seen in traditional or classic interiors.
Value-for-money and cheap acrylic console tables are available on the market. With the right style and function, these console tables can fit well into your space and also create a sleek and minimalist appearance.
Contemporary and Sophisticated Look
You can't go wrong with an acrylic console table when it comes to contemporary style and modern home furniture choices. With its unique look, it can be used to make your space more creative and Instagram-worthy.
Acrylic is a sophisticated see-through, clear material that can match different styles of home decors, furnishings, and interior design. For a modern living room setup, a waterfall design can set the mood of the atmosphere. The designs and styles of acrylic console tables at Clear Home Design, for example, are truly top-notch and limitless, so you'll never run out of choices for your home interior revamp.
Minimized Visual Clutter in a Small Room
Decorating a small room can be limiting. Adding in many pieces of furniture will just create visual clutters, instead. The best way to declutter a small room without getting rid of your existing home furnishings is to swap in a small acrylic console table. This clear design piece will create a sense of openness in the space. It will appear as a reflective glimmer than any texture at all. The floor and the wall will be visible right through. That way it matches well with just about any furniture pieces and room design.   
Easy to Clean and Non-Toxic
Acrylic console tables are easy to clean. Removing any kind of marks or scratches on the table surface is even easier as it is quite apparent. But, when it is dirty and when it needs to be cleaned. A soft cloth with some soapy water will work. On the other hand, using strong cleaning chemicals is harmful to acrylic furniture as they can destroy its texture, causing it to fog, which cannot be undone.
These tables are also ideal for kids' rooms because of their durability, which means that they do not break off so easily. Acrylic materials are non-toxic, UV resistant, and are good for the environment, making them ideal for outdoor use as well. 
Light and Clear Home Atmosphere 
Just like glass furniture, acrylic console tables are clear. Though acrylic is not as translucent as glass, it does provide a light and open feeling in your home interior. See-through furniture pieces make the room feel more airy, clear, and wider. It can also make small spaces look bigger than it is and works best for modern and coastal home decor. In bigger rooms, acrylic console tables can create a feeling of spaciousness without taking up much floor space.
Safer Than Glass
Acrylic is the safer, stronger, and more durable version of glass. Glass console table looks stunning for your modern interior, but it is delicate and can easily break or shatter. Especially when you're moving to a new house. Switch to an acrylic console table if you love the look of glass but prefer something safer. 
Innovative and Widely Available 
Acrylic console tables have found their way into the innovative furniture industry. New and unique pieces and designs integrate into the console tables making them more interesting and in demand in the marketplace. 
The Perfect Acrylic Console Tables for Your Home
With so many options on the market, selecting the best on-trend yet timeless console table is tough. To conveniently get started with your home interior transformation today, just do a quick Google search and choose the best styles that create the right visual element and provide the right function for your home's spaces and decors.
In conclusion, for more interesting home improvement tips, feel free to browse our site!
Other Post You Might Enjoy:
DIY Sofa Tables to Dress Up the Back of a Couch
4 Top Picks for Your Best Gaming Chair Ever
Share This Story, Choose Your Platform!