An oriental rug is a timeless investment for your home decor. That's because this particular style of rug is beautiful and never goes out of style. At the same time, it is something that needs careful selection and care. The following is a guide for what you need to know, from the selection of your oriental rug to the cleaning and maintenance.
Owning an Oriental Rug • What You Need to Know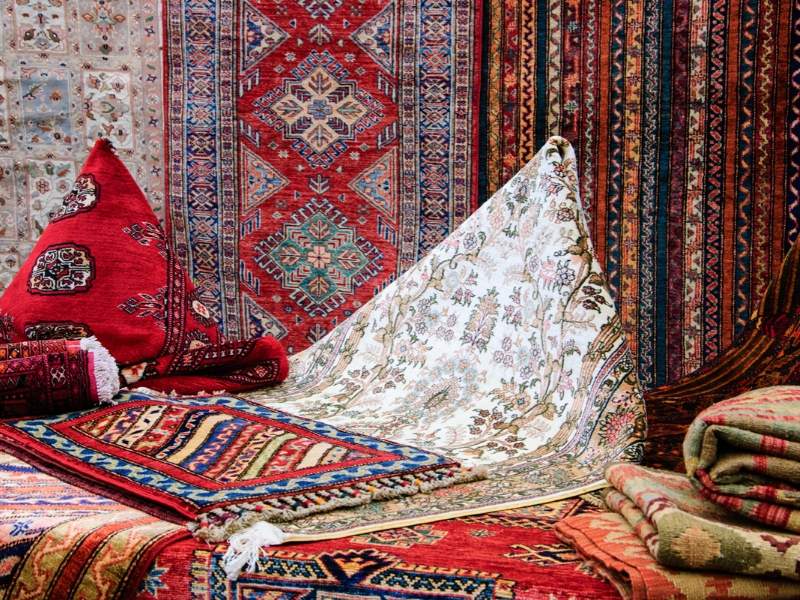 ①
What are Oriental Rugs?
Historically, these types of rugs are associated with wealth and luxury, and they were first introduced to the western world in what's known as the High Middle Ages. While the oriental rug is technically a term that describes rugs from Asia, the term is more about how a rug is made rather than where it came from. For instance, the hand-knot method of oriental rugs is made in Asia if you follow the strictest definition.
Oriental rugs are woven on a loom and their fibers are most often wool, cotton, or silk. These rugs have a thick pile, with up to 160 knots per square inch and they usually have dramatic, beautiful color combinations.
②
How to Make Your Selection
When you're choosing an oriental rug, most professionals recommend that you consider the size and color you want first and foremost. This will help you narrow things down quite a bit, whether you go to a showroom or if you make the purchase online.
A good option is to create a sketch of the room where you place the rug. Also, make notes of the size and dimensions of the furniture items that are there.
If you measure for a space with a dining table, note the size of the chairs as well as the table because you want to make sure the rug is big enough for the chairs when they are set out from under the table.
When you know the big considerations including the size and the general color palette you're looking for, it can make the decision easier.
③
Learn About Price Ranges
There can be significant variance in the price of oriental rugs. Some of the factors that play a role in price include the country of origin as well as the quality of the rug. Also pertinent are the age and the condition of the rug.
Unlike some other things, age tends to make oriental rugs go up in value. That is unless they feature a trendy color palette that is no longer in style. When you're shopping for an oriental rug, I recommend that you take your time. Also, make comparisons to figure out not only how much you will spend, but what you like and don't like as well.
④
Oriental Rug Maintenance
Oriental rugs are a home decor item that families admire and love for generations. They are durable, but there are some tasks that are important in order to maintain your oriental rug.
First, be very aware of sunlight. Your rug will fade in sunlight, and it doesn't matter what time of day the sun exposure occurs. There are different options available to prevent sun damage. For one, you can keep the windows covered or have your windows coated with a film called mylar that blocks out ultraviolet light. Either way, make sure you rotate your rug regularly to evenly distribute wearing and sunlight exposure.
Next, when you vacuum your rug turn off the beater bar to avoid damage to the fibers.
Finally, cleaning your oriental rug regularly is important to maintain it in top condition. I recommend that you clean your rug at least once a year or more if your foot traffic is higher. Moreover, please have it done by a professional company. Also, look for a service that offers rug protection services to keep your oriental rug in absolutely beautiful condition for years of enjoyment by you, your family, and guests.
Other Posts You Might Enjoy:
3 Steps to Spectacular Flooring Design in Your Home
Top 4 Benefits of Natural Wood Floors
Garage Floors and Organization; Get Yours in Shape
Share This Story, Choose Your Platform!