By adding vertical blinds to your home or business, you give the space a unique and sophisticated look. Some blinds make the room look taller, and add more insulation and privacy.
When deciding what type of vertical blinds you want to add to your décor, you will soon learn that there are many options from which to select. To get you started, we've listed some great options below for the best vertical blinds for your home or business.
Learn How to Select The Best Vertical Blinds for Your Home or Business
PVC Vertical Blinds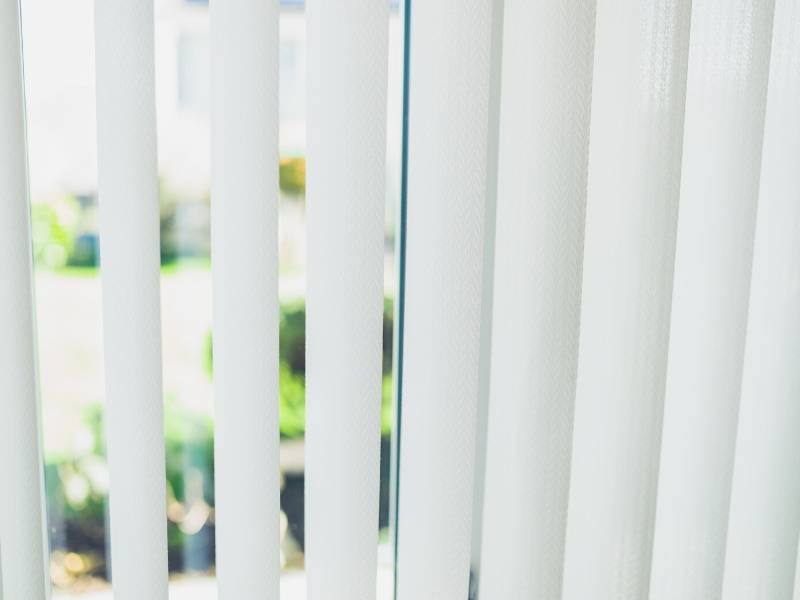 Polyvinyl Chloride (PVC) blinds are incredibly durable. These blinds are found in a variety of thicknesses and colors, so they are versatile and fit any décor in any home. If you need a lot of privacy, then you want to get thicker blinds. If you're looking to create an open environment, then try translucent slats.
An advantage of these blinds is that they are flame-resistant. This makes them a great style choice, as well as an effective safety option.
Aluminum Vertical Blinds
Made out of aluminum, these vertical blinds are a great option if you are on a budget. There are a variety of color options and they are easy to maintain without rusting. If there's a downside, it's that they sometimes dent or crease. They are also incredibly noisy. If you don't plan on opening and closing your blinds frequently, this type is a good option.
Fabric Vertical Blinds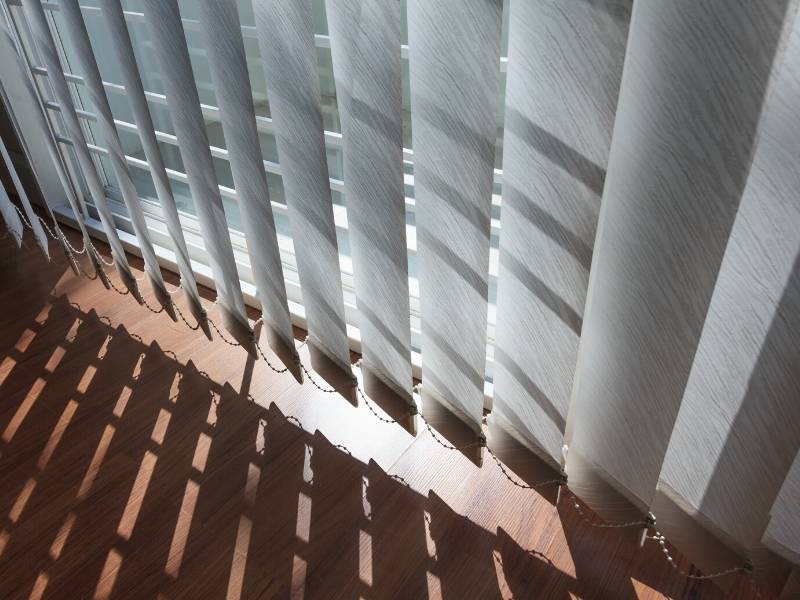 If you want to add color or patterns to your home, then fabric blinds are your best choice. There are plenty of different options, and they give a softer touch to any room in your home.
While these blinds look amazing, they require more maintenance than the other options. Dust and other debris often get trapped in the fabric, which makes it look dull. Therefore, they need to be cleaned often to retain their luster.
Wooden Vertical Blinds
If you want to add some sophistication and elegance to your home, then consider vertical wooden blinds. They are an incredibly common window covering choice, and they come in a variety of color options. Also, they are a little more expensive, so if you need to budget, consider getting faux wood blinds.
Conclusion
Determining which style of vertical blind is the best for you depends on several factors. Those factors might include your budget, where you place them, how much maintenance you want to do, and how long you expect the blinds to last.
If you want long-lasting blinds that are durable and good-looking for your home, consider PVC or wooden blinds. Both of these options have long lifespans, and they look fantastic. Real wood blinds may require a little more maintenance than PVC blinds, but they look good for an enduringly long time.
Ask a professional's opinion to select the right blinds for your home. Professionals have the skills and expertise required to help you find the blinds that fit your needs as well as your budget.
It is our wish that you've learned the right ways to select the best vertical blinds for your business. We'd love to hear from you in the comments below about other tips or questions you might have. Additionally, you will find other interesting information about ways to care for your home and business.
All Images Courtesy of Canva.
Other Posts You Might Enjoy:
5 Vital Ways to Winter-Proof Your Home
5 Tips to Select the Right Door Handles and Locks
5 Styles of Window Blinds for Your Home or Business
Share This Story, Choose Your Platform!