As the New Year unfolds, you will find you want to re-arrange, refresh, renew, and redo your rooms. Why not? A new year, a new look. Here are five ideas for easy transformation of any room in your home:
DE-CLUTTER
The first thing to do, before anything else, is to clear away clutter, unused items, and things that need to return to their proper place.  Stash like items in storage bins that fit under beds or high in closets.  Put things in drawers and closets that don't get used daily. Make a goal of sending lots of your old stuff to Goodwill or another preferred charity.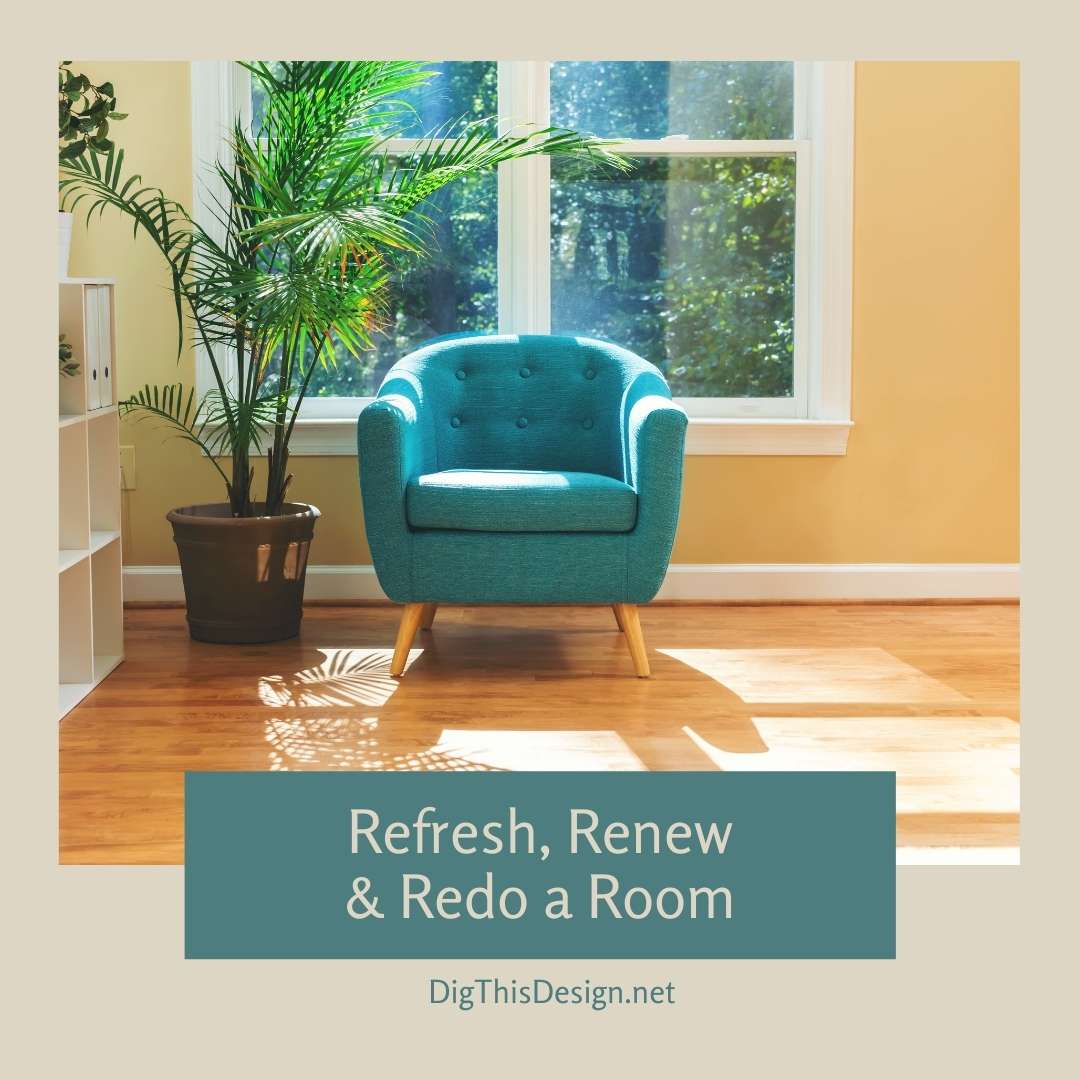 LET THE SUN SHINE IN
Next, bring light to dark wintery corners by tying back those curtains. Use anything from ribbon to chain, scarves or door knobs.Your imagination and your style are the only guidelines. Sunshine can warm a room, and your spirits.
BRING THE OUTDOORS INSIDE
Plants are not only beautiful, but healthy. They clean the air we breathe by filtering the air. They also look great. Pick types that are easy to grow. Some may need light from a window, while others may not. Get advice from a nursery or go online to see what suits you best.
CHANGE FRAMES
Change your framed photos or prints for an easy update and redo in any room. Choose between painting them or adding embellishments. Group them on the wall, or hang a narrow shelf and sit them on it. Buy new frames, or cover the old ones with colored tape. Have fun with changing your old frames for instant pizazz.
MIRROR PLACEMENT
A simple mirror can bring the illusion of more space. No matter the size, it works to fool the eye. Like a window, mirrors reflect either sun or artificial light. By mere placement, you can create a beautiful attraction or design element of any room. See how you can use this illusion to your benefit.
Enjoy trying new ideas and let your heart lead you as you refresh your home. Use light, color, nature, and whimsy. You can redo and renew a room whenever you feel the urge, but the first of the year just spurs the imagination and a craving for new style.
Written by: Ruby Moseley, FizzNiche Staff Writer
Images Courtesy of Canva.
Share This Story, Choose Your Platform!