Which room do you spend the most time in your house? We'd probably suggest it's either the bedroom or the kitchen. For some lucky people, it's the living room. Everyone needs a comfortable living room design. We all know that the internal feeling of hidden excitement when we know the next few hours are reserved for your relaxation, in front of the television with a cup of hot chocolate and your favorite Netflix series. We all need downtime for our general mental health. A comfortable living room is many things. Superficial is not one of them. We all need space to relax and enjoy a slow pace of life with ourselves and family, and you can be sure that the correctly formed living room is the perfect place for it.
If you feel that your living room design might be missing something, we have a fun little guide for you. See the 3 ingredients every comfy living room design needs:
3 Considerations for a Comfortable Living Room Design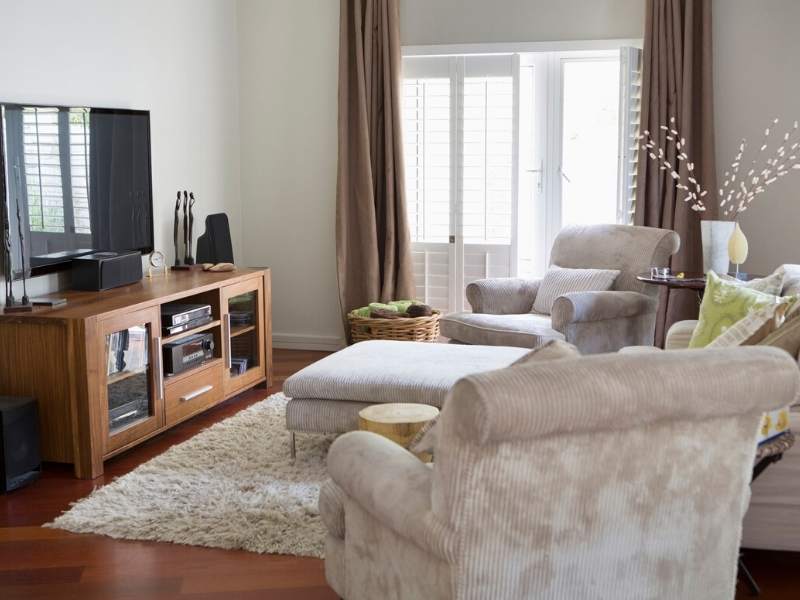 A Great Entertainment Focus
Most living rooms need excellent entertainment focus. This could be a curved new 4k television, or a monitor hosting a video gaming Steam Link or console. Many homes are using the Nintendo Switch as of this year, as the family-friendly game selection is suitable for all in the family fun. In this spirit, make sure the entertainment is relaxing and suitable for the whole family. Shooting and fighting games are fun to play for some, but if you are looking for a more peaceful game your system should be able to accommodate it. Use your best taste and sense to apply the entertainment right for everyone in your family and incorporate it into your living room design. It might be best to work with an automation professional for the best outcome.
Comfortable Seating
You can have all of the best equipment in the world, but if you have uncomfortable seating, you can be sure that the whole experience will feel wasted. You should also consider the layout as you want it to be conducive to socializing too. Consider sofas that are ergonomic and possibly adjustable for your comfort needs that could change from reclining back for relaxing to sitting up for socializing with friends.
If you have pets that like to snuggle then consider going for a leather sofa, as it is often easier to maintain. L-shapes and U-shaped sectionals can often accommodate and might be perfect if you entertain. We'd recommend buying enough seating space for two more people than you have in your family to allow for guests. Also, choosing the best leather recliner will allow for a perfect seat to read books creating a multi-functional living room design.
A Great Sound System
This needn't be a full 7.1 surround sound system. It could be a cheap vinyl player that takes all the LP's you collected in college. No matter what you choose, or your current tastes, being able to fill the room with sound is a wonderful and beautiful thing to be able to do. This can be done seamlessly with today's high tech automation. Sometimes you need to dance with your children on a Saturday evening or shake your tail feather as you dance around the room with your vacuum and you want a system that allows for that.
With these tips, you're sure to craft a wonderful living room. Your only problem will then be motivating you to leave it.
Images Courtesy of Canva.
Other posts you might enjoy:
Living Room Furniture – Choosing the Best Seating
Minimalist Living Room 0 Affordable & Stylish Ideas
Living Room Design – Make Yours More Comfortable and Livable
Share This Story, Choose Your Platform!