As every gamer knows, if you play for long hours, a bad chair is unhealthy for your spine. So, if your back is hurting, maybe your current gaming chair is the reason. If so, then, it's time to level up to the right chair, my friend!
Of course, you want to select a chair that improves your overall health and gaming performance. But, what are the choices, and which are best? The truth is, in the world of gaming chairs, you can easily get lost in the overwhelming availability.
If this presents an issue for you, we invite you to continue reading to learn what you need to know. Here are five important questions to ask yourself to select the right chair for you and your gaming needs.
4 Questions You Must Ask to Select the Right Chair for Gaming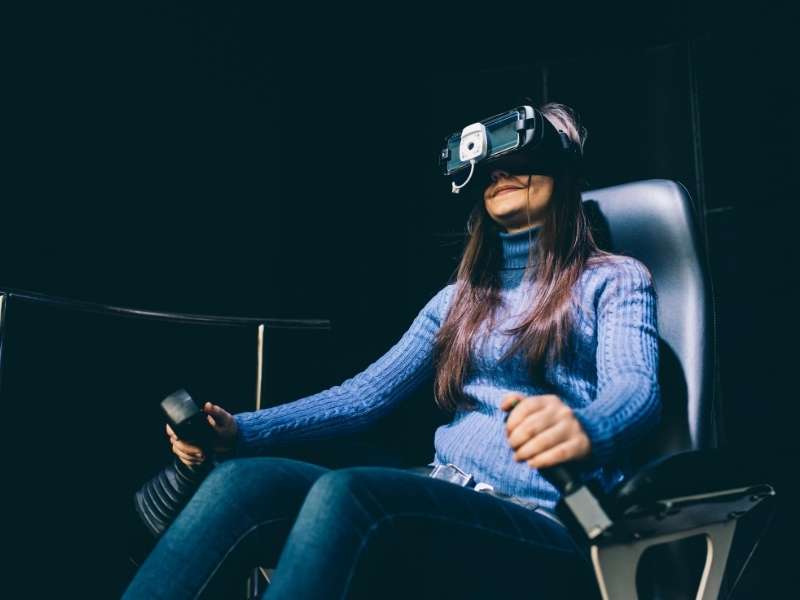 1 • Does it have armrests?
Gaming chairs with armrests are useful during those marathon gaming sessions. Your arms need a lot of support, but they also need to be able to move freely. When you are doing your research, look out for chairs that come with 4-directional armrests.
These sort of armrests are designed to support not just your wrists, but your elbows and forearms. It also improves the ergonomics of the chair by relieving the pressure of your shoulders.
2 • How comfortable is the seating area?
Gaming chairs are made from either PU leather, mesh, PVC leather, or fabric. No matter the material your chair is made from, ensure it has cold foam padding such as those you'll find in the Pulselabz computer gaming chairs.
Cold foam padding is excellent because it provides support for your whole body when you sit down for long periods. It is also firm yet comfortable. What's more, it is also more durable than most other options out there.
Durability is so important! If you get a chair with inexpensive padding, the chair's steel frames will make it an uncomfortable gaming session in no time.
3 • How adjustable is the backrest?
The adjustability of the backrest is essential to avoid hurting your spine in the long-term. To test for this when shopping, move the backrest around using the lever in different positions and see how it feels. Also, move it into a reading position, an upright position you would take while working or gaming, and a fully reclined position for relaxing.
How do you feel in any of these positions? Can you stay that way all day? If the answer is definite, you should get the chair.
Another thing to look out for here is the recline angle. The recommended recline angle when working or using a PC is 100 -110 degrees. So when picking a chair, ensure it's recline angle is above 110 degrees. Most affordable gaming chairs have a 180-degree recline, so this shouldn't be much of a problem.
4. • What's the size of the chair?
There is no right size; there is just the size that suits your body type. Picking the right size for you ensures you get the full ergonomic benefits of the backrest and armrests. One way to test for this is to check the backrest height – your neck should seat comfy within the neck pillow.
The right sized gaming chair will also have your feet set firmly on the ground. For instance, your feet must never hang from the chair. When your feet are firmly on the ground, your body weight evenly distributes on the seat's surface. This is why a bigger chair isn't necessarily better because it might hurt your spine and affect your posture.
Final Thoughts
Expensive doesn't mean better with gaming chairs. You only need to get the chair that's your size, and one with a comfortable back and armrest. Then, you will enjoy long hours with little pain for all your efforts.
If you have any questions or suggestions to add, please do so in the comments below. You will also find links below to take you to more fantastic information about all things design.
Images Courtesy of Canva.
4 Top Picks for Your Best Gaming Chair Ever
Family Rooms Should Be Welcoming & Inviting
Share This Story, Choose Your Platform!