You own your house, and you've lived in it for years, but you're not sure if it's what you need anymore. Perhaps you think you might need more room, or you've lost your love for the style of the house. Your first thought might be to move, but is that the only option? Maybe you love your current location and your neighbors, but the property isn't meeting your needs. Instead of finding a new home, you have another option. You could choose to redesign it, and see if you can transform it into what you want. If you're thinking of looking for another house, don't rush to sell just yet.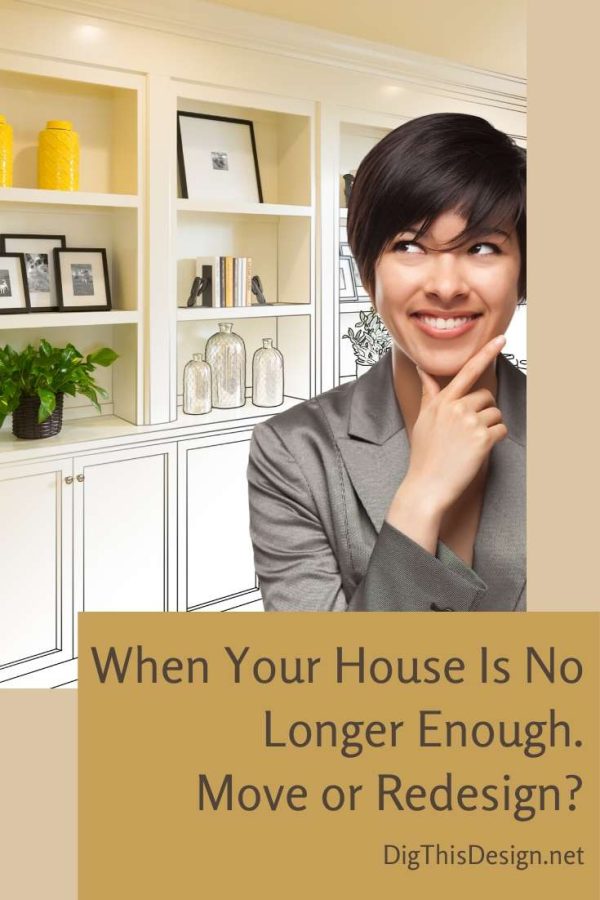 Adding an Addition Onto Your House
If you're looking for more space, you don't necessarily have to buy a bigger house. You can create one, instead. You can do it by building an addition on to your house, or even by adding another story. Another option is to convert a space you don't currently use for living space. It could be a basement, attic, or garage. I think it is important to hire a professional specializing in home additions to create a plan that will work for you. A well thought out plan will help you to avoid the pitfalls of a remodel and save you money in the long run.
Changing the Layout of Your Home
Remodeling the layout of your home makes sense especially if the home is an older one. Families today live differently than they did thirty years ago. The modern family needs a more open plan concept and by opening up spaces, like the kitchen, allows families to come together. This usually involves removing walls and in some cases maybe relocating the kitchen to a new location. The first thing I would recommend doing if you are considering changing your kitchen or your bathroom is to hire a certified kitchen or bath designer. These rooms are the most intricate rooms in your home and working with a specialist who knows the latest in trends in design can be a benefit. You can get recommendations through the National Kitchen and Bath Association on designers in your area.
Home Makeover
If an addition or playing with your home's layout seem a bit too much, a drastic makeover of your home could be an option too. You can feel like you have a new property, even if it's still the same place. Redecorating could involve more than just a few coats of paint. You can replace your furniture and add some new features. Perhaps your bedroom could get a built-in wardrobe, or you could put a water feature in your entranceway. Designing a new front entry adds curb appeal to your property and increases the value of your home if you decide to sell at a later date.
Why Moving Might Make More Sense
I recommend creating a pros and cons list to determine if moving or remodeling is a better choice for you and your family. The following are some reasons it might make more sense to move than to redo:
The property does not allow you to add an addition and more living space is needed to accommodate you and your families needs.
The budget of the remodel exceeds the value of the property and it would make more sense to put that money into a new home.
The location of your current home does not make sense to you and your family anymore and a better location would.
Making the Right Decision
Take your time when you are considering to move or redesign your current home. Think about hiring a professional to develop a plan to accurately determine the feasibility in remodeling your current home or building new. These calculated decisions can save you from making a big mistake!
Images Courtesy of Canva.
Other posts you might enjoy:
Bringing The Family Together In An Open Kitchen Remodel
How To Successfully Prioritize a Home Remodel
How To Remodel To Increase Ceiling Height
Collaborative post
Share This Story, Choose Your Platform!