Your home is your oasis from the worries and cares of the world. You come to your home every day after work and you're ready to relax and enjoy the setting. What happens if you're not liking the look of your home anymore? Maybe you're considering an upgrade on your appliances or you want to redo the outside of your home.
Whatever the case maybe we've got some home design ideas you can do that won't break the bank.
Home Design Ideas
Exterior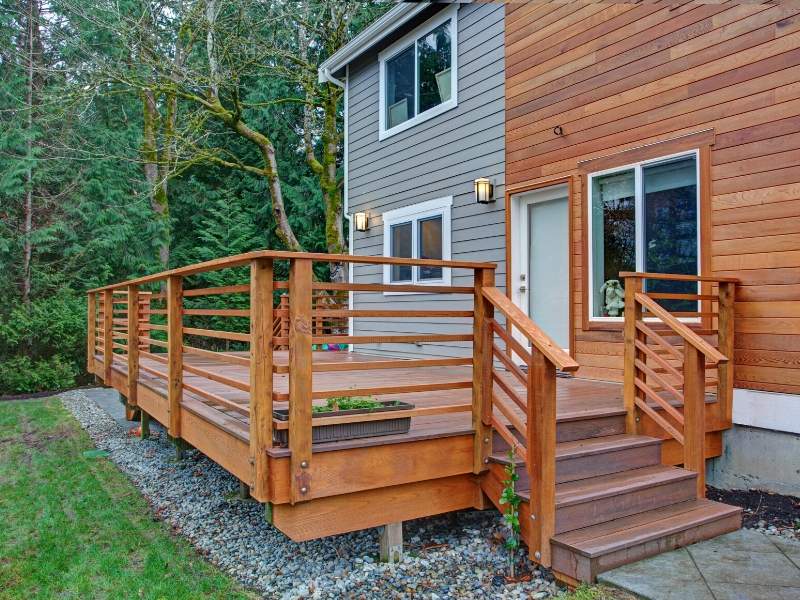 When it comes to upgrading the outside of your home, your house siding is one of the home design ideas that can have a big aesthetic change to your home. Simply by changing the exterior of your home, you can have a totally different look. There are many options when it comes to choosing the right siding for your home.
Steel log siding can give you the unique wood-cabin look without the problems that real wood can bring. It is very durable, cost-effective, and virtually maintenance-free. This type of siding makes it easy for you to choose the look and feel of your home while also adding insulation and protection.
You can also choose from vinyl or wood siding as well to update the outer look of your home. There are many styles, colors, and varieties to choose from. The options are as endless as you can imagine when it comes to home design ideas.
Another great way to improve your home's look is to add a deck to your backyard or even to the front area. You can go green with the recycle composite decking options available. It's nice to know materials are not filling up the landfills while creating a great oasis in the backyard. You can have a deck built on to extend from your current patio area or create a stand-alone area for your backyard adventures.
Interior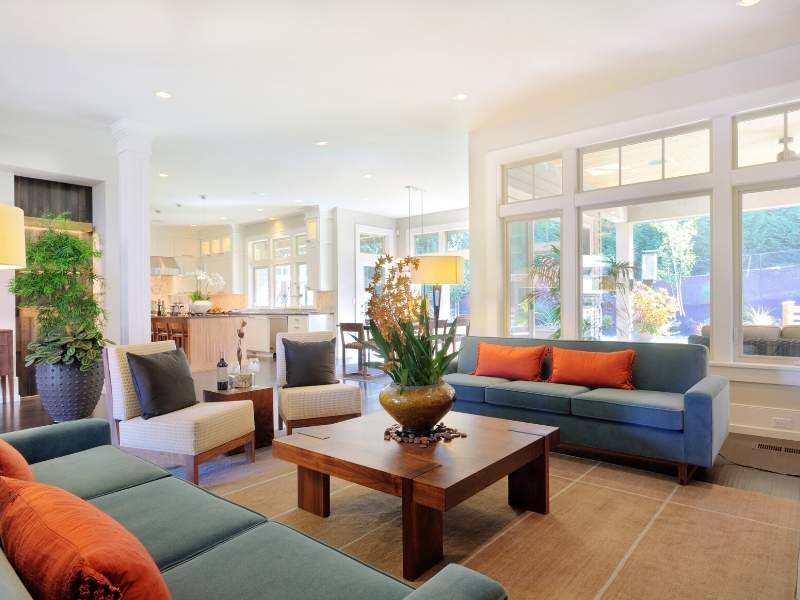 The interior of your home can be updated in a variety of ways. You can choose to add splashes of color with beautiful vibrant throw pillows or an accent wall. You can add a contemporary coffee table to update the look of your family room or sitting room.
Amish furniture, including Amish bookcases and kitchen hutches, are great additions to any living room or kitchen area. They are classic trends in decorating that never go out of style.
Another route to go with updating the interior of your home is with custom wall murals. You can have a custom mural painted on your master bedroom wall, living room, or even in the dining room area. These are unique pieces that can fit your style and personality with the help of an experienced painter.
Accent walls are also a highly favored trend. They can include a wall painted a different bold color from the rest of the room or a stone accent type of wall.
The options are endless to help you change the ambiance and overall look of your home. Discover these and more as you consider what you want your home to say to all who visit.
Other posts you might enjoy:
6 Budget-Friendly Design Ideas to Improve Your Home
15 Beautiful Home Theater Design Ideas & the Technology to Make It Happen
Share This Story, Choose Your Platform!