Now that summer is officially here, it's time to step outside and leave the interior DIY alone with these gardening tips. There is so much stuff to get involved in outdoors that it can be hard to know where to start. Not only have you got the general upkeep of the garden to contend with, but there is everything else to think about if you intend to use this space to its full advantage.
There is furniture to consider as well as garden features to keep your garden true to your style. So how much of it can we do ourselves? Let's discuss some easy DIY garden tips to help you create the best outdoor space to fit your needs.
Easy Summertime DIY Gardening Tips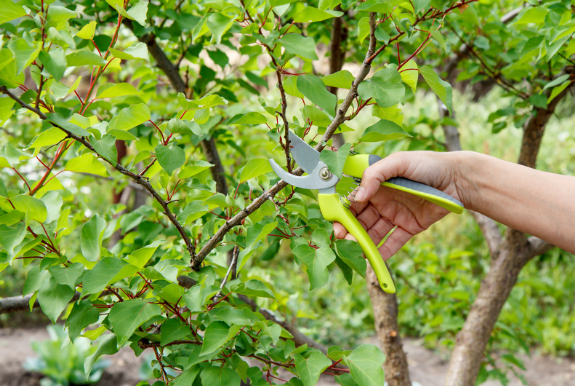 Landscaping Gardening Tips
There is a lot that you can DIY to create a safe place for your plants to thrive in the summer months. The internet has provided a lot of information on how to create your planters and raised beds without the need for a lot of materials; just a few screws and some spare wood should be able to do the trick. It's through this that you can start to add your flair to your creations and designs.
Being able to treat and stain the wood that you are using in any color that you want, as well as creating the shape and design that you desire, is a way of really bringing your own into your outside space before the colder months start to hit. 
Furniture 
Our gardening tips always include thinking about your outdoor furniture.
You might consider building your garden furniture and this is an important gardening tip because you want to comfortably sit and enjoy your outdoor spaces.
There are some tools that you will need to rent or buy before you start getting to work on creating what you want, but it's best to read reviews for certain pieces such as table saws and drills before you begin. You can click to find out more about the tools that you will need if you aren't already aware of it.
Most furniture today is flat-packed so you will need to know some basic tool use to be safe and if you do not then it's best to try your hand at pallet furniture initially. This is rising throughout creativity platforms such as Pinterest and is cited as one of the cheapest and easiest ways to create something unique and put your stamp on it. The great thing about pallet furniture is it is repurposed from shipping waste and being green is good for us and our environment! 
Garden Features
Gardening tips must include outdoor garden features. Most decorations for your garden can be made for so much less money than you would be spending on the equivalent in a garden center. That being said, you can gain good gardening tips from garden centers that help to inspire your garden design. Think of the inside of your house and what you can bring out to be used in another space for ideas.
Mirrors are good examples of decorations that can be upcycled, using either spray paint or chalk paint and hung to create an illusion of more space and color within a garden. This is one of my favorite DIY gardening tips, it is cheap and easy to do!
Images Courtesy of Canva.
Other posts you might enjoy:
Garden Tips for a Bold and Unique Garden
Summer Garden Ideas; 4 Tips to a Beautiful Garden
Garden Growing Success – 5 Tips to Succeed
Share This Story, Choose Your Platform!