When updating or redecorating a room, there are always basic decorating rules that should be kept in mind – regardless of the room. A well-decorated and updated room is functional and shows off the personality of the family that lives there.
Here are four basic decorating rules to follow when updating or redecorating a room.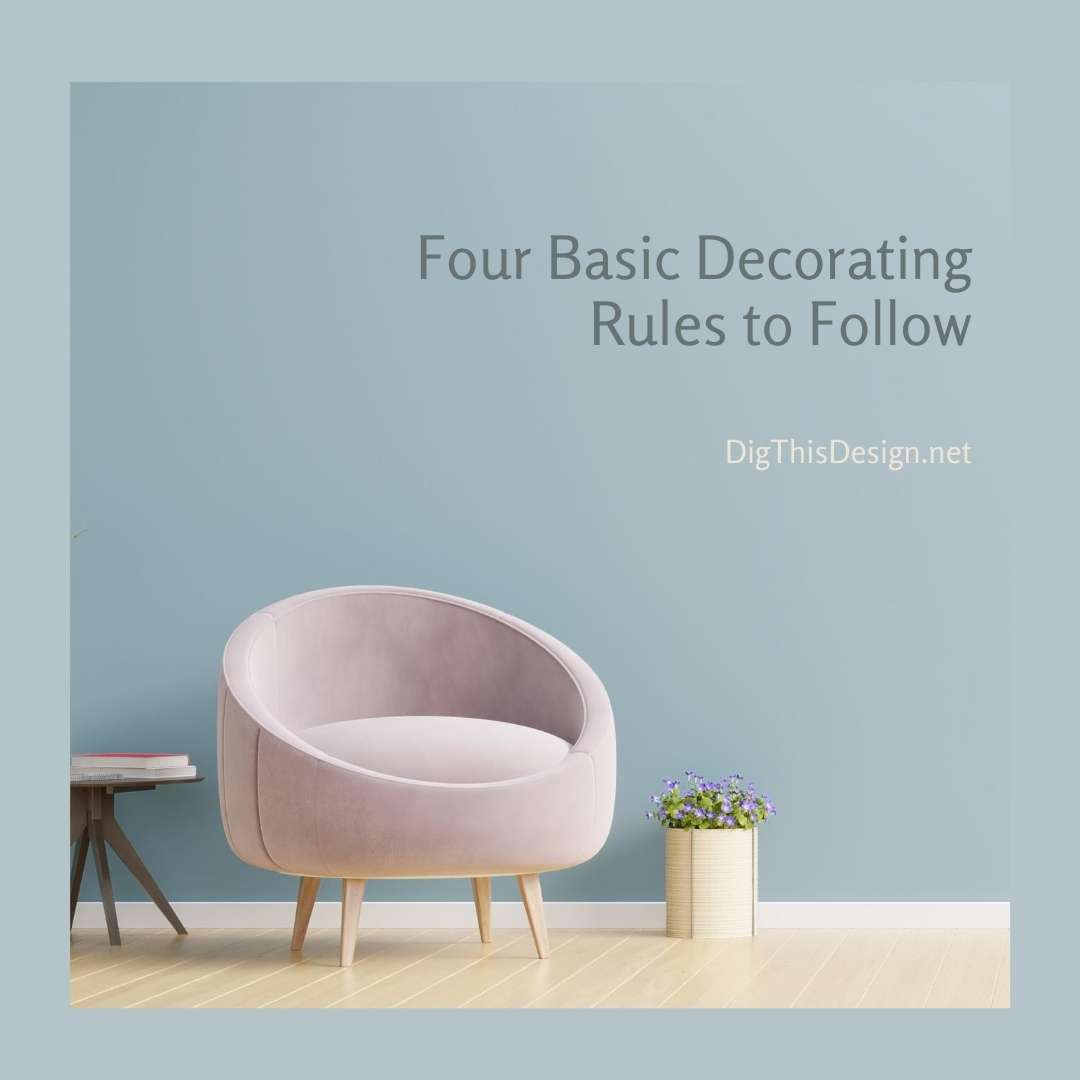 1. You Don't Need To Spend a lot of Money
The key to a beautiful home isn't spending a ton of money on expensive items or furniture. It's all about making sure everything comes together in the space. Just because something is expensive doesn't mean it will go well in the room you are decorating. Don't be afraid to mix and match items.
2. Create a Focal Point
Select a focal point or theme and incorporate that into your style. The focal can be as simple as a certain view from outside, fireplace, bookcase, certain artwork, windows, or even a wall that's painted a different color – just to name a few. The focal point is a natural spot in the room where the eyes travel to immediately when entering a room. The focal point is where it's easiest to arrange furniture around and to create conversation. If the room doesn't have a focal point you can create one with a great piece of art or an area rug.
3. Functionality
A great space is useless if it isn't functional. You don't have to go overboard with a lot of furniture – just keep it simple with clean lines! For instance, having very large furniture in a small living room will make the room look very tiny and the furniture will feel out of place. You want to be able to move from room to room freely without obstacles in the way.
4. Lighting & Mood
Last, but not least, lighting should be selected based on what the room will be used for. Lighting can also enhance colors and create a certain mood. For instance, a chandelier, lamps on the table-side, and highlighting a nice window with beautiful drapes will make a bedroom feel cozy and inviting.
Written by: Sharan Kaur, FizzNiche Staff Writer
Images Courtesy of Canva.
Share This Story, Choose Your Platform!