Earth tones bring the subtle yet ever-soothing comfort of nature into your home. No matter where you live, whether it be city, suburb or rural when you bring earth colors into your home, they will bring with them the same feelings of belonging that you experience when in nature. Here are some inspirational examples of how to bring nature into your home with earth tones.
Invite the Natural Comfort of Earth Tones into Your Home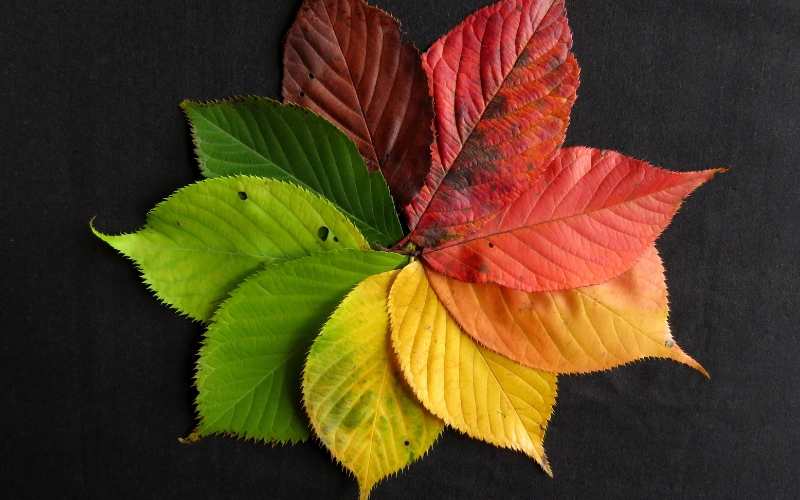 It's easy to start with the colors of nature. This is a wonderful example of earth tones as portrayed by leaves as they change their shade throughout the growing seasons. But, you don't have to stop with these colors because mother nature holds an endless myriad of tones from which to choose. The genius of using earth colors in your interior also brings the ease of pairing your tones with earthy textures such as brick, wood, and concrete. In short, it's an easy way to design an interior that you will love over the test of time.
Select the Right Earth Tones for You
Color wheels and color samples are always a good tool to use in designing your rooms. However, be patient with yourself because once you start looking at colors you might get lost in this task – for a while! Of course, it's always best to include all family members in this process and remind yourself that the second set of eyes only enriches your end results.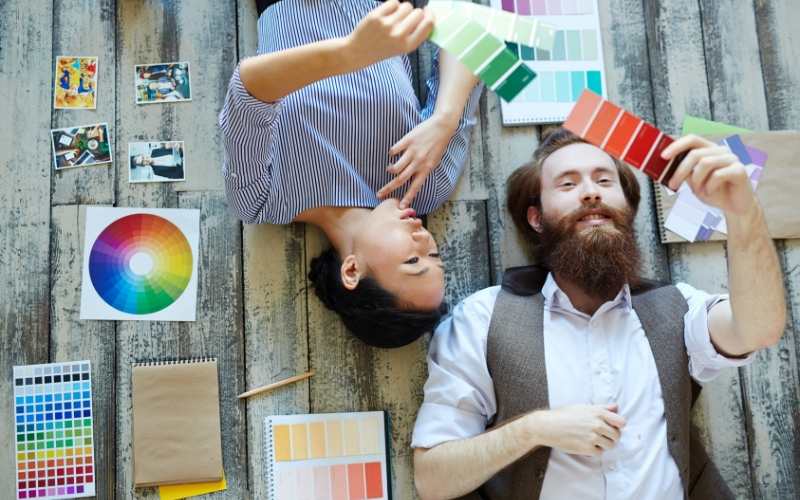 Bring the Outside In for Earthy Effects
An easy-peasy way to enliven your home with earth tones is to bring in the house plants. This example of bamboo plants is a good place to start. Not only do plants blend well with most color schemes, but they also keep your air breathable and fresh. This comfortable bedroom in soft, neutral, beachy colors is a peaceful example of minimal design and earth tones in action.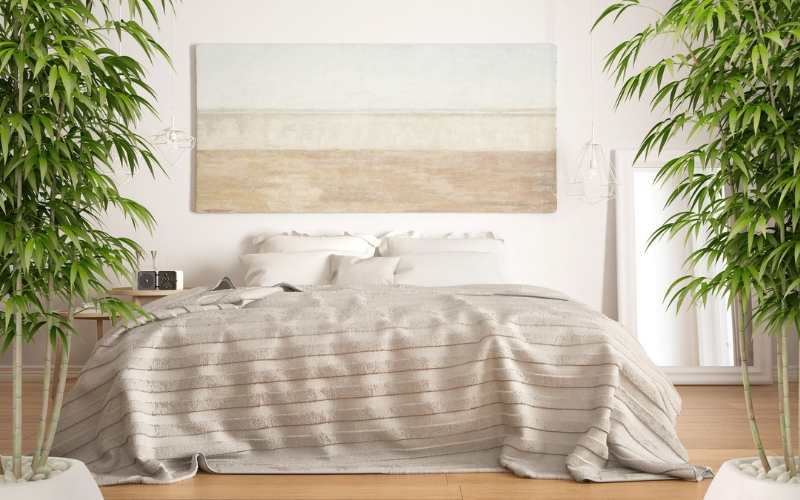 Textures Abound in this Living Room
This modern living room with earth tones throughout is an excellent example of multiple earth textures. The brick walls with the rustic hardwood floors create an amazing backdrop for the smooth lines of the modern furniture. The pale goldenrod sofa, the gold sheer curtains, and the grey carpet are all the color tones that this room needs. Yet again, the tall potted plant brings the outside in and keeps this room in touch with nature.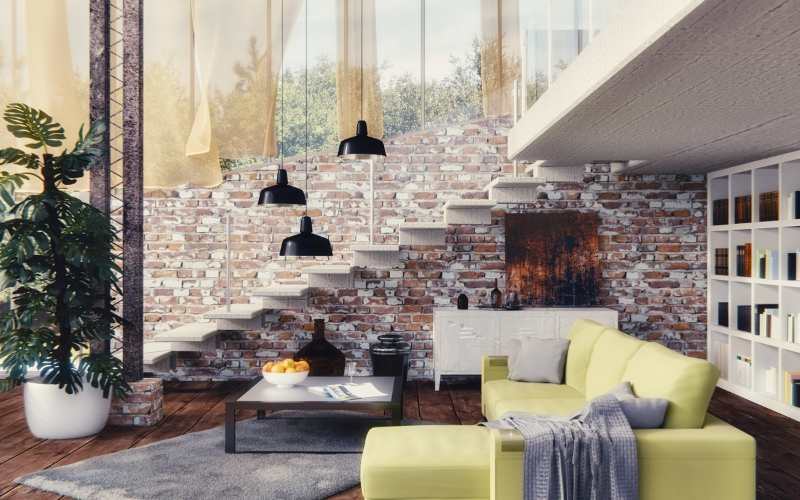 Pops of Color in an Organic Patio Design
There's no need to stick with neutrals when selecting your earth tones for decor. Instead, mother nature holds an endless supply of colors. Incredibly, this patio is full of organic textures that spring to life with the pops of bright earth tones.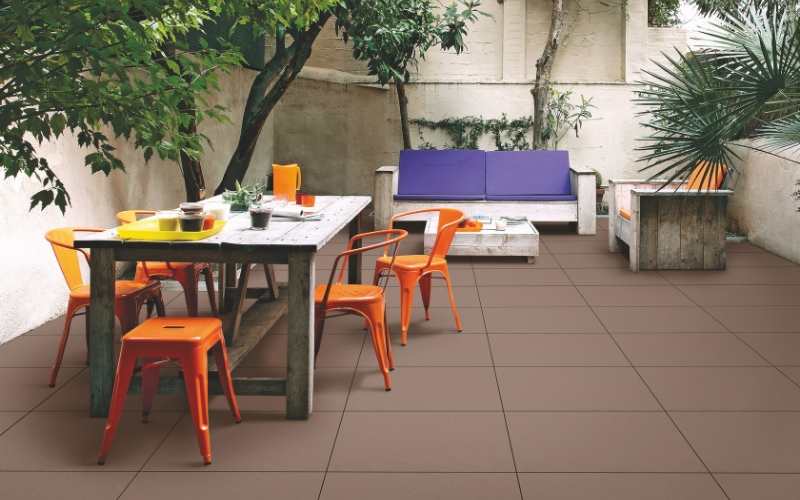 No matter what earthy tones you select for your home, you're sure to find something comfortable. Tell us how you use earthy tones in your home in the comments below. Additionally, we've included other interesting links below.
All images courtesy of Canva.
Other Posts You Might Enjoy:
9 Beautiful Ways to Bring Nature Into Your Home
3 Ways to Bring Natural Style Into Your Beautiful Home
Top 4 Benefits of Natural Wood Floors
Share This Story, Choose Your Platform!