A home should be a refuge to the hustle and bustle of everyday life. It's where we should come every day and simply exhale the days stresses away. If you find that your home is not as peaceful as you would like it to be perhaps a few easy to follow tips can help you create a relaxing home.
Designing a Relaxing Home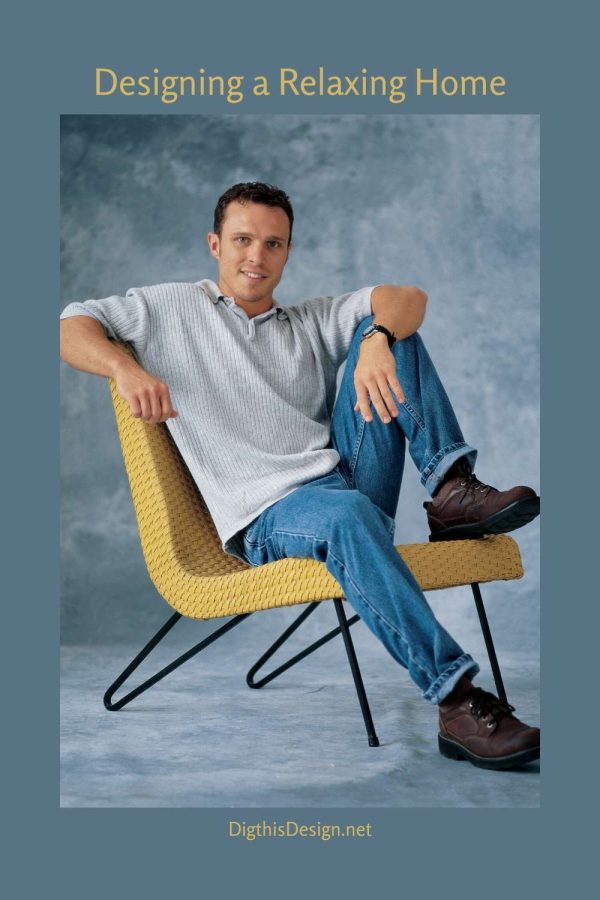 A Room to Be Comfortable In
In order to have a relaxing home, you need to design a stress-free zone somewhere in your home. A place you can put your feet up and decompress. Think about the quietest room in your house and invest in furniture that fits your comfort needs.
It's not possible to relax in the evening if you haven't got a good chair to do it on. You've sat up straight, or been on your feet all day. You owe it to yourself to invest in the most comfortable chair imaginable. What furniture piece you choose is personal because everybody has their own idea of what is comfy. Hard sofas have their benefits if you're struggling with a bad back. Otherwise, the softer the better! If sitting on the couch isn't for you, or if you're fighting for space, look into armchairs instead. There are many options for comfortable armchairs. You could even look into Stressless recliners for ultimate comfort. I recommend going out shopping for the perfect fit so you can actually try them out, it's important to get it right.
Decorating to Enhance a Relaxing Home
Your stress-free zone needs to surround you with things that add to your comfort. You want to pick art and photography that creates a soothing emotion. Colors are important too as they can evoke emotions. Ask yourself what colors make you feel calm and think about painting the walls in that color. Along with comfortable furniture, you might want to add some throws that you can cuddle up in after a long stressful day or oversized pillow to snuggle with. Candles and essential oils can add aromatherapy to your stress-free zone. Lavender is an essential oil that is known to relax.
Personal Touches
We all know it's the personal touches that make it feel like home. Having your favorite things around will help you feel relaxed the moment you walk in the door. Be careful not to go over the top with this. Clutter is going to make the space seem hectic, which won't help you relax at all! Keep things neat, even when you have things on display. Keep a pair of slippers by the side of the couch if you want to. Surround yourself with personal pictures of family and friends that remind you of good times. Last but not least make sure you have things in your calming room that help you to relax like music or televisions. If reading in a quiet space is all you need then add some bookshelves that will give you plenty of storage space for your favorite reads.
Images Courtesy of Canva.
Other posts you might enjoy:
Home Design Using Aromatherapy
Creating Home Comfort Can Support a Healthy Life
5 Popular Design Styles and How to Get Them Right
Share This Story, Choose Your Platform!