Nothing compares to the feeling of relaxing in your garden and breathing in the fresh air. There are various types of garden furniture available in the market, which can overwhelm anyone. Most people don't know which furniture to buy or where to start. But don't worry; this guide will cover the basics on how to buy the best garden furniture for the best experience.
Tips for Buying the Best Garden Furniture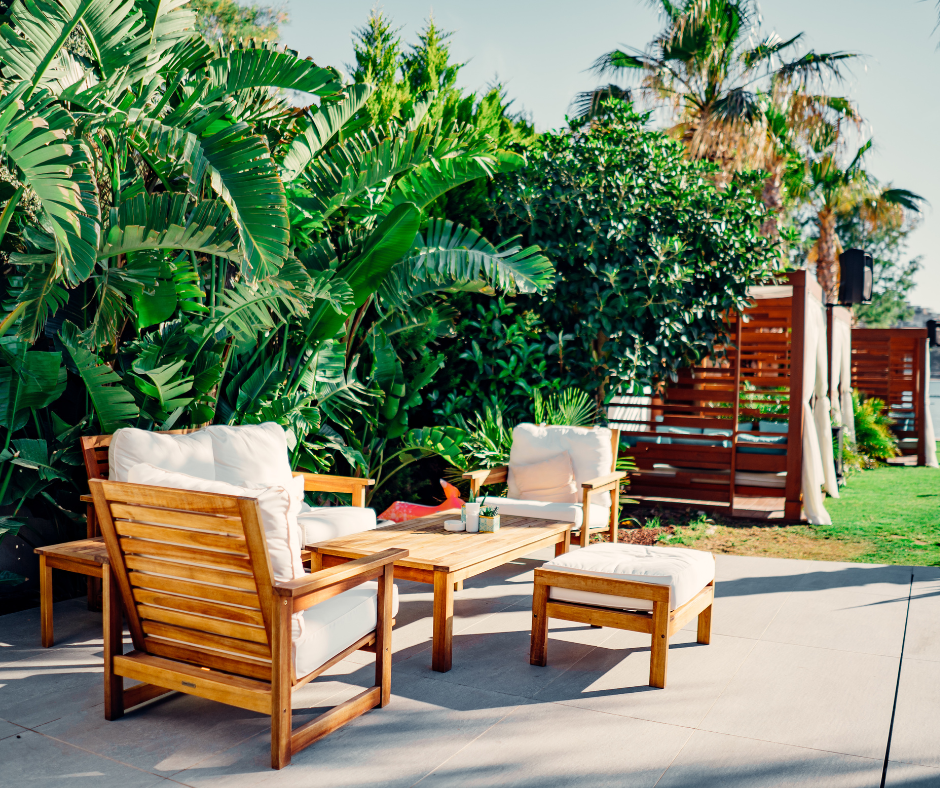 1. Consider your Garden Needs
The first thing that you need to do is identify what your garden is missing and what you can do to make the most out of it. The furniture in your garden will depend on how you want to use your garden. If you would like to use it mostly for eating and entertainment, then you will need a kitchen table along with chairs. 
But if you only want to use it to relax and read a book, you are more likely to consider luxurious sofas and seating. It is important to make a list of all the garden furniture you need. 
2. Know the Measurement
Before you head out and buy the furniture you want, consider the space in your garden. Take measurements of the garden to make sure that you fit all the furniture compactly. 
Apart from the size, consider the shape of your furniture as well. You certainly don't want to walk around your garden without dodging furniture. It is also vital to ensure that the furniture is easy to move around and you can move it around with no problem. 
3. Opt for Material that Requires Minimum Maintenance
 You will come across different materials in the market for garden furniture. Some of the best options include: 
Aluminum 

Steen and Iron

Wood

Plastic and Resin

Natural Wicker 
You need to ensure that your furniture is sturdy and provides optimum functionality without frequent maintenance. Aluminum and plastic seem to be ideal since they are sturdy and can withstand the outdoors. These materials are also lighter to carry and keep the furniture safe from termites. 
4. Find Quality Products 
The furniture you keep in your garden will need likely go through significant wear and tear. Apart from looking good, one of the primary components of this furniture has to be of high quality. You need to inspect and make sure that the furniture comprises quality material. 
5. Buy a Shade 
To enjoy your time outdoors without getting sunburn, you will need to get a patio umbrella. These shades can be found in various sizes and designs, so pick the best one. These shades are easily available in the market. 
Final Thoughts 
Before going ahead with a purchase, it is vital to choose the furniture yourself. You can visit a store you like or do your research online before heading out to buy furniture for your garden. 
Other Posts You Might Enjoy:
Raised Bed Gardening for Beginners
Renovating Your Garden into the Perfect Cat Haven
4 Suggestions for Selecting Your Outdoor Furniture
Share This Story, Choose Your Platform!