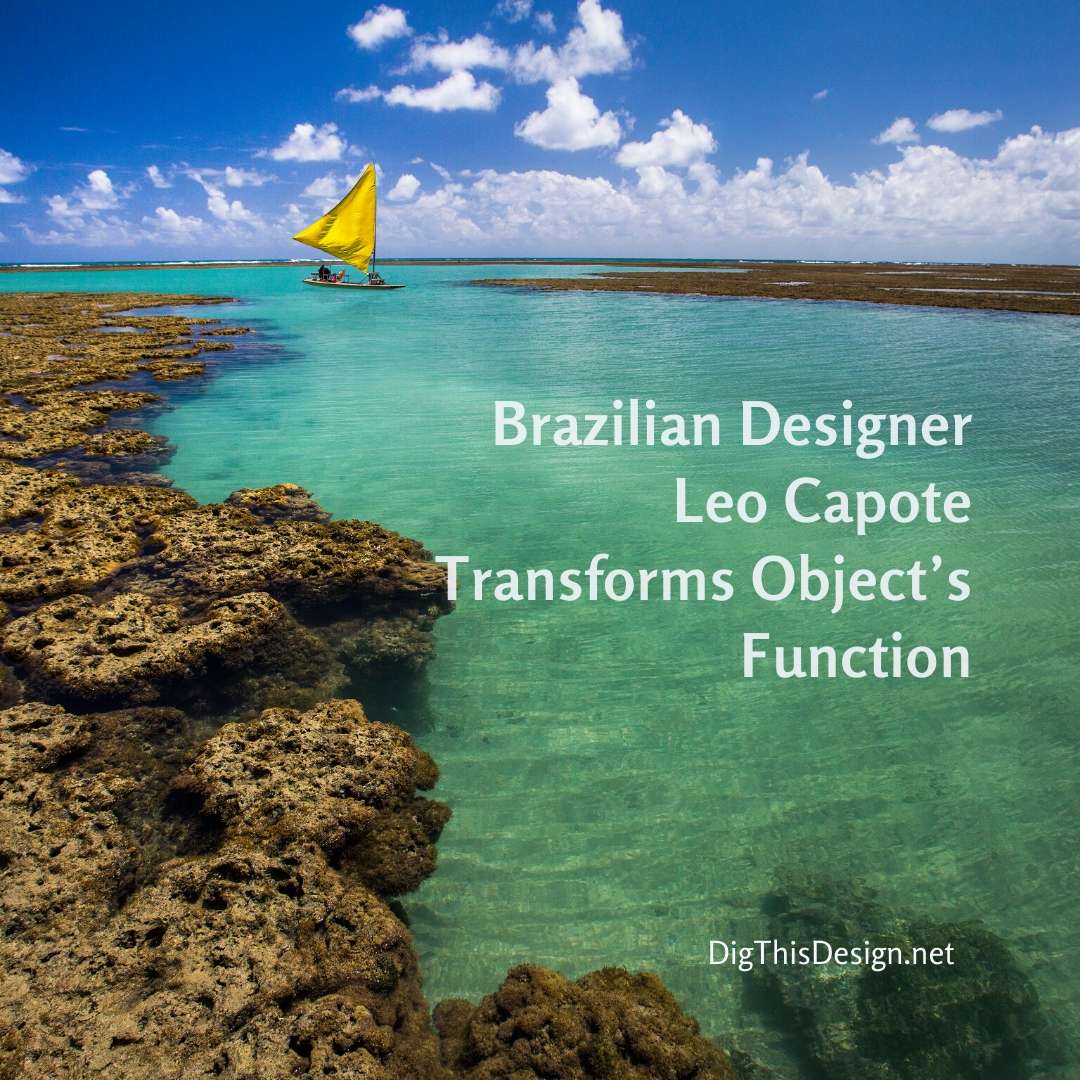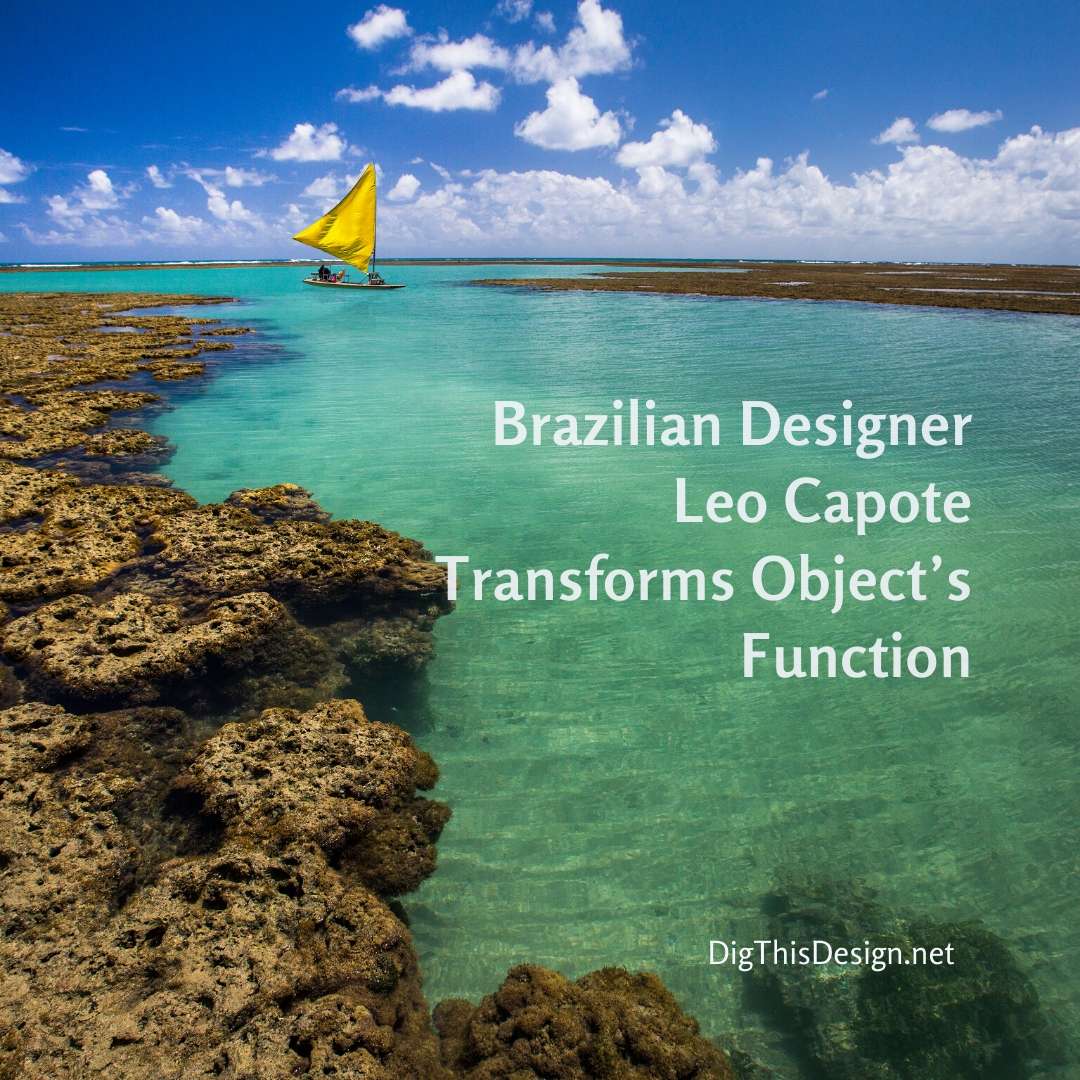 I met Leo Capote at the Maison & Objet Americas show where he was receiving recognition as one of the seven Rising Talents. While I was there, I also met up with Max Gunawan, designer of the Lumio light, and Alicia Kossick, a stylish woman who's bags and home accessories empower women and their culture.
Leo grew up spending lots of time in his grandfather's warehouse where they sold tools and hardware. I can clearly see how a creative person in that environment would naturally be inspired to "connect the dots" and design with what is in their surroundings. Leo seeks to truly change the function of an object, not merely re-purpose it. When you see any of his work, the pieces used still clearly have their identity but their function has changed completely. In my video interview with Leo, he shows an enthusiasm for changing people's first impressions of his objects; for example, some of his chairs may look very uncomfortable at first glance but once you take a seat you'd be surprised that their design still takes ergonomics into consideration.
Less intimidating to those who have not seen Leo's designs are his remixes on well known mid-century modern chairs. He creates a mesh-like structure out of nut hardware for his creative take on the Panton and Jacobsen chairs. For instance, on the Jacobsen "Egg" chair, even the base carries the hardware theme; Leo uses large bolts for a cool industrial look.
Leo Capote's designs don't stop at furniture, he also brings objects together to make…well, objects. This designer has a delightful palette of parts that he unites for a final product with a unique personality. I see a touch of vintage flair in some of his objects, but that is because Leo uses a mix of old and new and since he doesn't try to hide the object's appearance that vintage personality can shine through. The desk in my study is longing for the curious charm of Leo's gold anvil table lamp.
It has been a delight to analyze these objects and furnishings and find the separate objects that come together to make the final piece. Leo Capote's work is more art than just objects and furniture. With all the care and love that he puts into his designs, I wouldn't be surprised to see them more in museums.  We'd love to hear what you think of this out-of-the-box thinking designer, let us know in the comments!
Images Courtesy of Canva.
https://digthisdesign.net/wp-content/uploads/2015/05/Brazilian-Designer-Leo-Capote-Transforms-Object's-Function.jpg
1080
1080
Stephanie Davis
http://development.digthisdesign.net/wp-content/uploads/2016/11/OLD_DigThisDesign_logo.jpg
Stephanie Davis
2015-05-29 12:41:13
2020-07-14 13:47:45
Brazilian Designer Leo Capote Transforms Object's Function