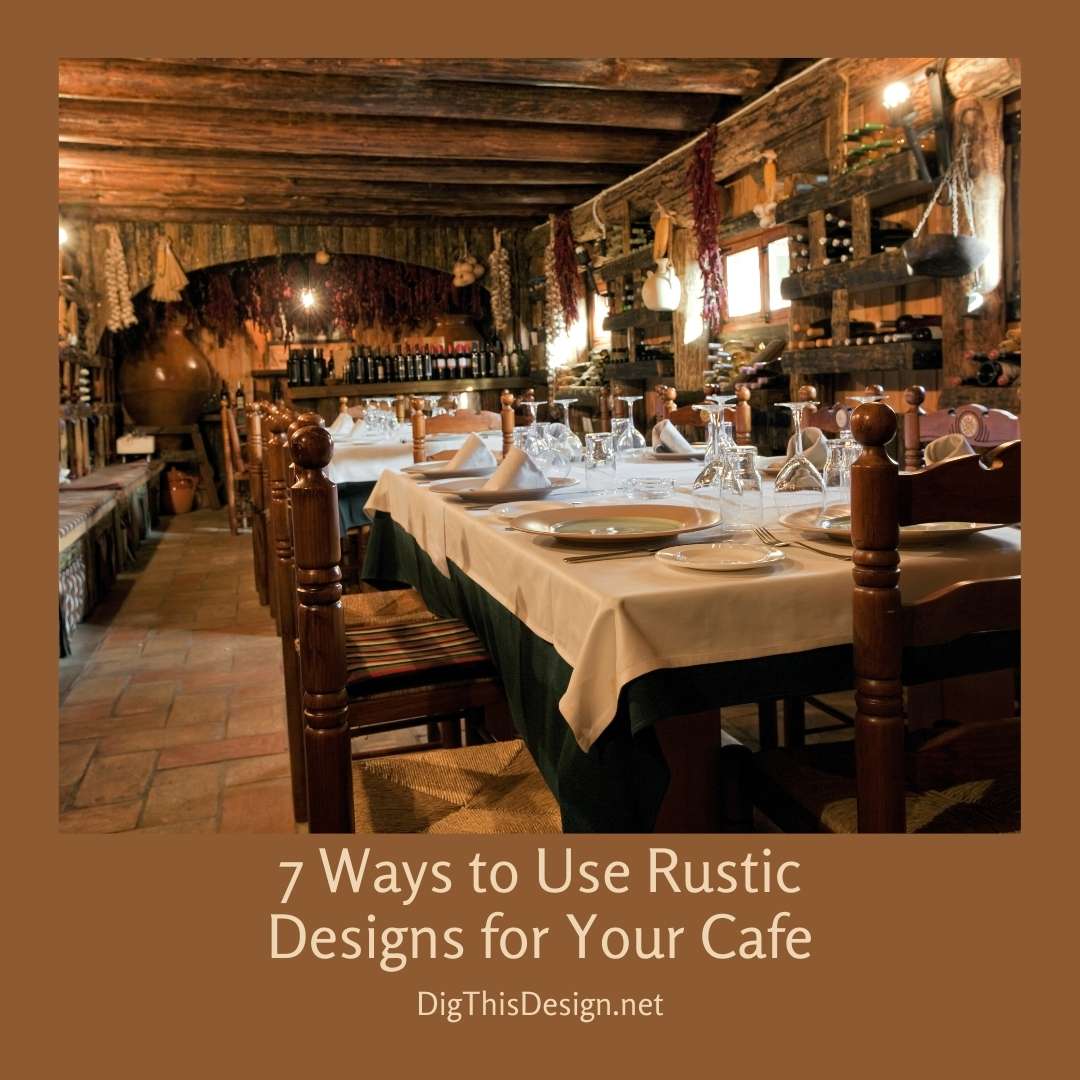 Cafes are great places to hang out with your friends. But, they also reflect the design trends of the time. For instance, rustic design is one of the most popular design trends you will see in restaurants today.
This type of design combines the rough simplicity of the natural elements to create a striking yet well-balanced aesthetic. If you have a cafe, and you want a truly unique style, then the rustic design is perfect for you. Here are 7 ways to use rustic designs to spruce up your cafe.
Excellent Inspirations & Ideas for a Rustic Cafe Design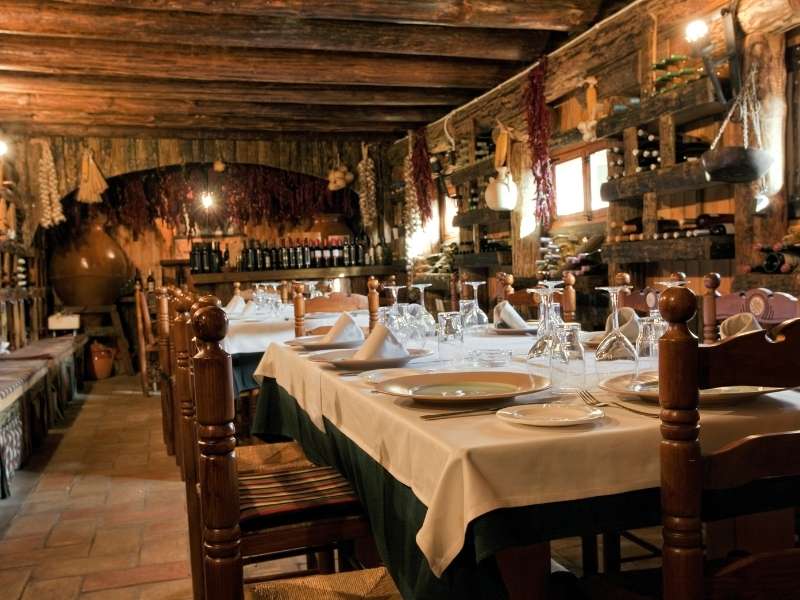 1. Stick with a Neutral Color Scheme
When it comes to using the rustic design, be very careful with your color scheme. Remember that natural tones are reminiscent of nature. So, instead of bright and colorful, choose neutral colors such as tan, brown, gray or ivory. In fact, doing so creates a warm yet unique atmosphere for your cafe.
2. Feature Handcrafted Furniture
The rustic design is all about unique and custom made elements. So, try to stay away from mass-produced products because they don't bring out the rustic design spirit. Instead, go for handcrafted furniture for its homey quality which also serves to enhance your cafe's ambiance.
3. Install Stone Elements in Your Cafe Design
Stone always has a rustic and stable feel to it. So, in addition to using wooden elements, also consider stone elements in your design. Doing so gives your design more variety, substance, and texture. One idea is to cover your walls with faux stone. Another sweet inspiration is to add a real or cosmetic fireplace to your cafe.
Marble accents on your surfaces is a solution with beauty and durability. Adding stone elements to your rustic cafe design might be a bit expensive, however, it is totally worth the investment.
4. Use Dry Herbs and Flowers
Then, for a rustic style cafe, it is always a good idea to use flora and fauna in your designs. Try to pick flowers in your spare time, then you can press them or dry them. This adds a touch of fresh air to your rustic look.
Another great decor idea is to use old wine bottles with their delightful vintage vibe as rustic vases for your flowers and greenery. You might also create amazing bottle decorations that add color and texture to your design. 
Aside from flowers, also use herbs and spices to give a more homey feel to your rustic cafe design. It's easy! All you have to do is fill up your bottle decor with herbs such as basil, tarragon, rosemary, dill, or thyme. By setting out jars of herbs, it gives your cafe a warm, folksy look.
5. Use Wickerwork for Accents
Using wickerwork in your design is always a great idea – especially when your design is rustic. Wickerwork is a furniture design made from wicker stalks and fibers that after drying are interwoven together to form specific shapes and furniture styles.
This style of furniture construction is becoming quite popular in the past few years because they add an accent of comfort and warmth to any environment. Their springy and sturdy design also makes them perfect for making furniture.
When adding wicker accents to your cafe, be strategic in your placing. If you put too much wickerwork into your cafe, it changes the overall concept for your cafe. So limit your wickerwork products to floor mats, placemats, vases, or chairs.
6. Natural Elements for a Rustic Cafe Design
The rustic design finds its roots in the out-of-doors. Think of it as a combination of outdoor living with a vintage feel. So it is important that you include natural elements into your cafe design. Here are some easy ways you can add natural elements to your decor.
Use branches and twigs to add a sense of nature to your design. Put them into vases or bottles to symbolize the seasons. For example, for the autumn seasons, use branches that have the last bits of yellowing leaves on them. The best tree branches to use are oak or yew because they have a great aesthetic feel to them.
Uncut minerals are also great accent pieces. Look for old geodes or crystals to add a sense of whimsy to your decor.
If you have access to deer or bull antlers, hang them over the fireplace or hallway. They have a great rustic look to them.
7. Antiques Look Beautiful with Rustic Decor
One of the key inspirations for rustic design is frontier or prairie life. It shows a time where equipment was extremely important, and knowing how to use them properly can mean the difference between life and death. This gives objects from these times a certain romantic and classy feel.
So make it a priority to use antiques in your cafe design. Such antiques might be an 18th-century furnace, a wheel from a wagon, or even just an old knife opener. These little treasures might make a world of difference in your rustic cafe design.
Conclusion
With the subtle combination of rough yet warm elements, rustic cafe design is an endearing option. However, it is not so easy to truly capture this aesthetic. It takes skill and careful planning to get right. Luckily with these great tips, you will soon have a fantastic rustic design for your cafe.
If you have any questions or suggestions, please comment below. You will also find other links to more articles about all things design for your home or business.
Images Courtesy of Canva.
Other Posts You Might Enjoy:
4 Design & Decor Styles for Flat Screen TVs
How to Select the Right Color Tiles for Your Interior Design
2018 Trends in Restaurant Design & Architecture